BUNDABERG OFFSHORE 
The weather for this weekend is looking good for the boats wanting to get offshore, with Saturday being the better day. Coral trout, red emperor, grass sweet lip, parrot and a few spanish mackerel being caught from previous weeks. Remember to always check the weather conditions before heading out.  
BUNDABERG INSHORE 
For the smaller boats it's a good opportunity to hit the inshore reefs. Very good reports of some good-sized snapper being caught from the Bargara Two Mile to the Woodgate Four Mile. The low light period seems to be the pick of the times. A well-presented squid being the best bait, floated down through the water column. Also having a pilchard floating out the back may pick up any spanish mackerel in the area.  
 BURNETT RIVER  
The Burnett River has been fishing very well for our winter species coming into the river. Reports of good-sized bream, grunter and big flathead have been caught. Fishing around the rock walls or rumbly bottoms will pick up a good feed of bream using prawns, mullet, chook gut or sprat. Fishing over the flats or through the main channels are areas to pick up a feed of flatties or grunter using bigger baits like pilchards, Sprat or large prawns are the go-to baits. Blue salmon are also moving into the river. The town reach area is always a good place to start, casting the 20-gram Samaki Vibes have been the most popular technique and also using blade type lures are the go.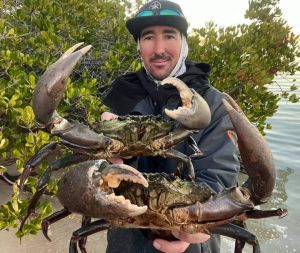 BAFFLE CREEK AND KOLAN RIVER 
With the cooler weather upon us these two systems are still fishing ok for mangrove jack with a well-presented live bait, sprat or mullet being the best of the baits. Good reports of bream, flathead and grunter coming from both systems. Fresh bait is the best bait to use here.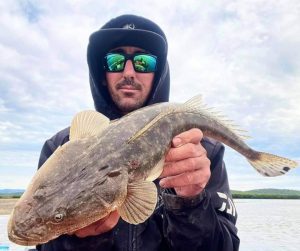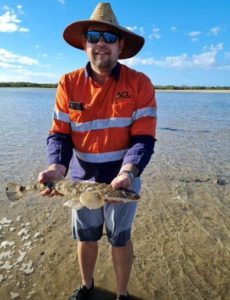 LAKE GREGORY 
For any angler wanting to learn how to lure fish or catch a freshwater bass or a saratoga this little impoundment is the place to do it.  Wintertime is when the bass school up and it's a matter of casting out over the school and letting your lure of choice sink to the bottom before retrieving it with a medium speed back to the boat. Using a 3" soft plastic or blade type lure is best when fishing schools. 
 LAKE MONDURAN 
With winter upon us and the water temperature dropping in the lake, picking the right time to fish is very important. Fish the bite times, like tide changes or even in the afternoon when the water temperature has risen a few degrees can be the difference of catching fish or not. Casting into windblown bays or onto windblown points where the warmer water has been pushed. Casting Jackall Squirrels or a shallow diver like the B52 into these areas and suspending them for a longer period should reward you with a few fish. Perseverance, patience and persistence are key.