Another year is nearly done and dusted and by now Santa's sack should be full to the brim ready for his annual trip down under.
BUNDABERG OFFSHORE
At this stage the weather forecast over the Christmas period is looking good with light wind predicted. I'm sure both Burnett Heads and Seventeen Seventy boat ramps will be busy over the next few days. Anglers who have been lucky enough to get offshore have all reported good catches of redthroat emperor, coral trout, red emperor and grass sweetlip filling the ice boxes.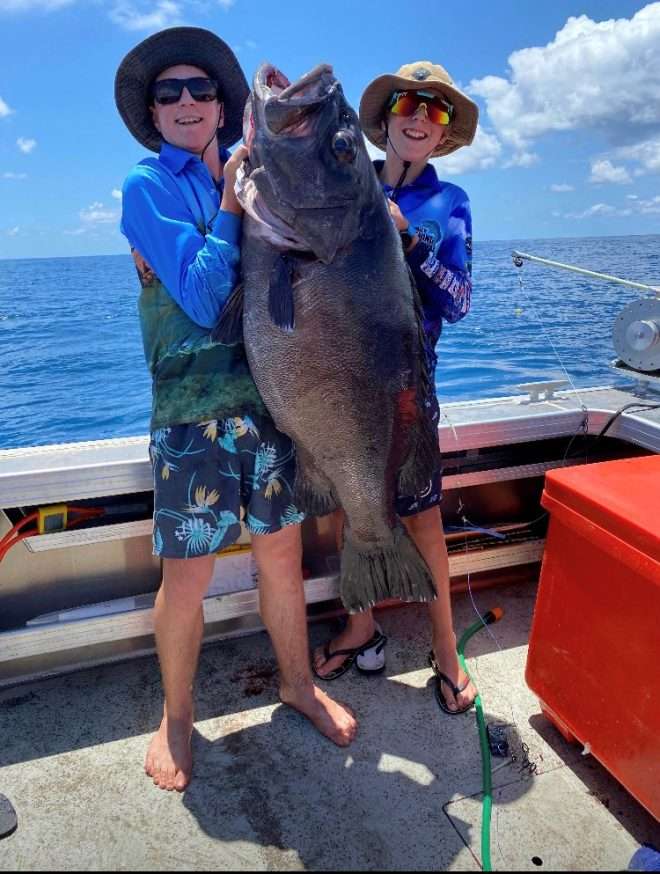 BUNDABERG INSHORE
How good have the inshore reefs – such as Cochrane Artificial Reef, and the Two and Four-Mile reefs – been fishing over the past few weeks? Sports fishos have caught some fantastic snapper on soft plastics and lightly weighted pilchard. Mackerel have also been in good numbers and are always a welcome by-catch. Let's hope this action continues over the Christmas break.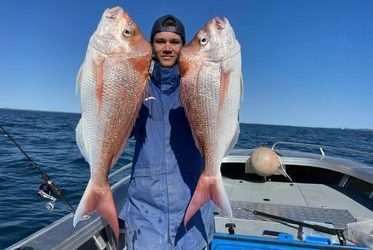 BURNETT RIVER
With more saltwater mixing with the fresh, the fishing is starting to improve. Some monster bream have been caught in the town reach during the past week, with the run-in tide producing better fish. The water quality at the mouth has improved a lot and anglers have had some nice catches of flathead, grunter and whiting. With Christmas almost here, the word is there're some quality mud crabs on the move, which sounds like a fantastic option for Christmas lunch.
KOLAN AND BAFFLE CREEK
Both systems have cleaned up reasonably well and hopefully this continues over the Christmas period. With the warm water, mangrove jack are well and truly on the chew. Toward the mouth, flathead, big whiting and grunter have been keeping the kids entertained during the school holidays.
LAKE MONDURAN
Lake Monduran has continued to fish very well over the past week with quite a few barramundi around the magic 1m mark being caught. Once again, most of the action has been in the Main Basin, Bird Bay and up Bass Strait. Trollers have been doing extremely well, using soft plastics and hard-body lures that dive to around 3m. Exciting news is that MASA released around 70,000 barra fingerlings into Lake Monduran on Monday afternoon. All the barra fingerlings looked very healthy and I'm sure they will be testing anglers' skills in no time.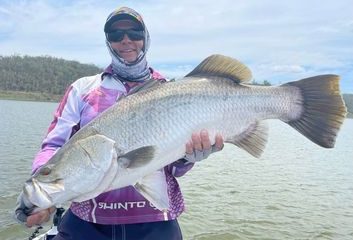 From all the team at Tackle World Bundaberg, we wish everyone a happy and safe Christmas and a fantastic New Year!
Fish with confidence
Dale Smith
Tackle World Bundaberg
If you would like your catch photos published to be in the running for a $50 gift card every week, please email your details and photos to accounts@tackleworldbundy.com.au
Our Christmas catalogues are out NOW! Get instore or check them out online to snag a bargain.
Bargain Boat Bits Sizzling Summer Sale 2021 | Tackle World Bundaberg (tackleworldbundy.com.au)
Tackle World Crackin Christmas Sale 2021 | Tackle World Bundaberg (tackleworldbundy.com.au)