BUNDABERG OFFSHORE
After a few good days of weather during this past week around the Bundaberg area, it was great to see the local reef fishermen get stuck into plenty of quality reef fish, including coral trout, grass sweetlip, red emperor, maori cod and parrot.  Unfortunately, for this weekend it is predicted to blow up a little, but please check the latest forecast prior to heading out as the weather can change quickly.
 THE BURNETT RIVER
The Burnett River is still fishing very well.  The amount of quality flathead being caught is outstanding.  Big flatties have been caught right throughout the Burnett, and areas such as the sand quarry, Rubyanna and the river mouth are all producing plenty of lizards.  The river mouth is still fishing well with the winter whiting on the chew just offshore from the Burnett Heads Lighthouse.  Baits such as squid, prawns and beach worms are all working well.  The Gulp Sand Worm has also been kicking a few goals on this tasty winter species.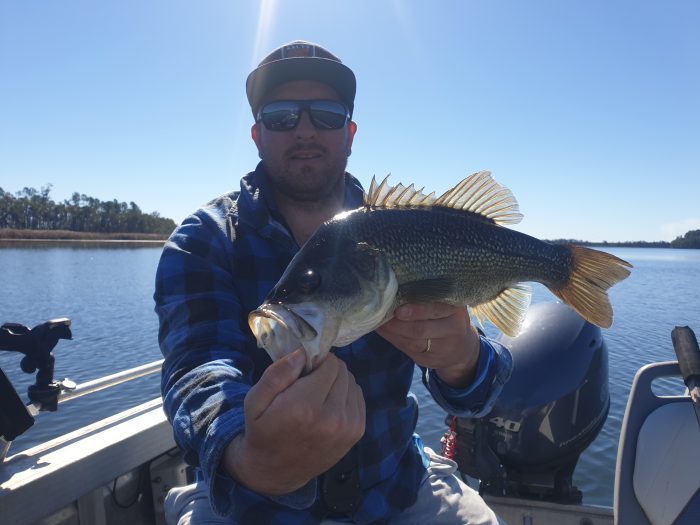 BAFFLE CREEK AND THE KOLAN RIVER
Both Baffle Creek and the Kolan River systems have been firing with good reports of flathead, grunter, bream, whiting, queenfish and trevally all being caught.  Baits such as fresh yabbies, beach worms and prawns have been by far the most effective to land a good feed.  Casting soft plastics, poppers and stick baits around the river mouths for queenies and GTs is always exciting.
ELLIOTT RIVER
With the full moon this Saturday night, this weekend will be prime time to target some big summer whiting with fresh yabbies and sandworms in the shallows.  A few mangrove jacks have been caught further upstream and should only improve over the coming months.
LAKE MONDURAN
As I mentioned earlier, the full moon is Saturday night and even though the water temperatures are still down around nineteen degrees, there have been plenty of big barra willing to play the game.  Stand-out lures working well have been the Zerek Live Mullets, Jackall Super Squirrels and Rapala Xraps.  Just keep in mind, with the water temperature still low, suspending lures with super long pauses is sometimes the key to success.  Also, with the water level dropping at an alarming rate, take care when navigating this magical little impoundment as there are plenty of submerged stumps and tree tops coming out of even what looks like the main channels.
SNAPPER AND PEARL PERCH SEASONAL CLOSURE
The Queensland seasonal closure for snapper and pearl perch came into effect at 12.01am on the 15th of July and will run until 11.59pm on the 15th of August.  During this time the snapper and pearl perch will be a "no-take" species to protect the fish during spawning and to help rebuild stocks.  More information can be found on the Department of Agriculture and Fisheries website at https://www.daf.qld.gov.au/business-priorities/fisheries/recreational/recreational-fishing-rules/closed-seasons-waters/tidal-waters