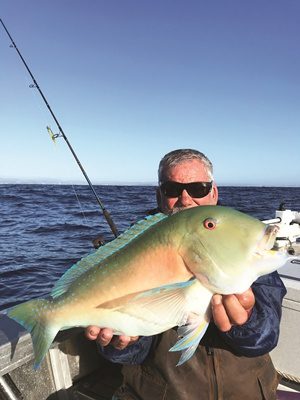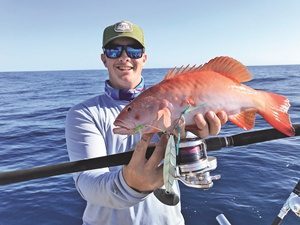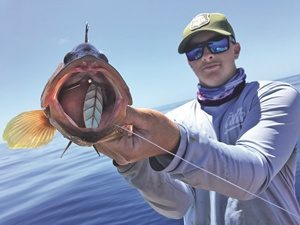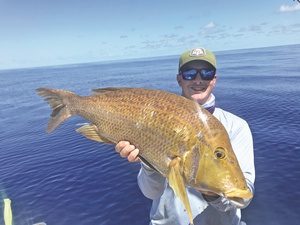 AS we head into summer, the fish on everyone's lips is mackerel. Anglers are already waiting with bated breath for the imminent arrival of the oceanic speedsters. We've started to see a few wahoo arrive and we've had a good run of doggy mackerel in the Gold Coast Broadwater recently, which is super unseasonal.
I personally haven't been out on the water lately, but my young bloke Mitch and his mates have been doing OK around the traps. Snapper are still about, with good numbers of fish sitting in deeper water of around 36 fathoms or more. As long as the current doesn't hit us too soon, these fish should hang around for a few more weeks yet.
An early run of pelagic species has seen a few schools of mahi mahi and wahoo turn up unannounced. These have been sporadic but should be a more regular occurrence as water temperature starts to climb. I don't know what to expect this summer with mackerel. We did OK with spotted mackerel early on, but they seemed to move off quite early. Spanish mackerel were fairly consistent though, which kept fish on the table.
In the estuaries, mangrove jack have woken from their winter slumber and already decent fish are being caught, with live bait being your best bet for a fish. The local bars have all had a heap of sand move in. Tweed has that bank at the back, which is catching the swell and inside the bar is getting shallow too.
Currumbin has been shocking and I've had concerns just getting to the bar, let alone going over it. Rather than the big boat, the tinnie may get a regular run considering the run up from Tweed Heads and depending on conditions. Tallebudgera Creek is ordinary, with sand right across the face. The Seaway is the best bet, as per usual.
Our fishers have had a couple of trips north to Seventeen Seventy and have been doing relatively well. It is good to be rewarded for your efforts, considering it is about a seven-hour or so drive from the Gold Coast, so you really do need to plan for the trip to ensure you have a good weather window.
A quick run saw the boys come back with a mixed bag of fish, with a few coral trout and redthroat emperor coming over the side. With a few good fish, the fishos called for reds, which dusted them up and – in true red fashion – then went off the bite.
Not to be deterred, the oil slick conditions kept their enthusiasm going. Having not fished that far north, I've been told of anglers getting themselves a bit lost, with the many green zones. Ignorance is not an excuse and at least one other boat we know of got caught by aerial surveillance sitting just inside the green zone.
It turned out to be a very costly mistake for the angler and crew. It just goes to show that it is better to be cautious than risk a fine. The sharks apparently are not too bad up there at the moment, and the anglers only had to move once to get away from the taxman. As water temperature rises, we will see blue cobalt water move in, and with it the fish will come.
Until next month, bent rods to you all.