Fisheries Officers responded to a report made to the Fishers Watch Report Line about a person using a cast net in the Tweed River.
Upon arriving at the location, officers found that the primary target had departed the area a short time earlier.
To show a presence, our officers then proceeded to conduct a high profile patrol of the area to detect and deter any further fisheries offending.
Officers monitored and inspected the fishing activities of several recreational fishers who were fishing in the Tweed River. These inspections resulted in the apprehension of three people who were each separately found to be using and/or in possession of cast nets , over a 40 minute period!!
Whilst such nets are permitted in some other Australian fisheries jurisdictions, cast nets have never been permitted for use in NSW and it is also prohibited to be in possession of them when; in, on or adjacent to any NSW waterways.
The East coast of NSW is the most populous part of Australia and this prohibition on the use of cast nets allows us, to best manage the risk for over extraction of bait species (and prohibited size estuarine fish) that exists by having such a large population.
Anyone who knows how to properly throw a cast net, will also be able to testify that this method can enable the collection of large quantities of bait species in a very short period of time. Restricting the method of capture helps us keep recreational fishing sustainable for the benefit of the aquatic environment and for present and future generations.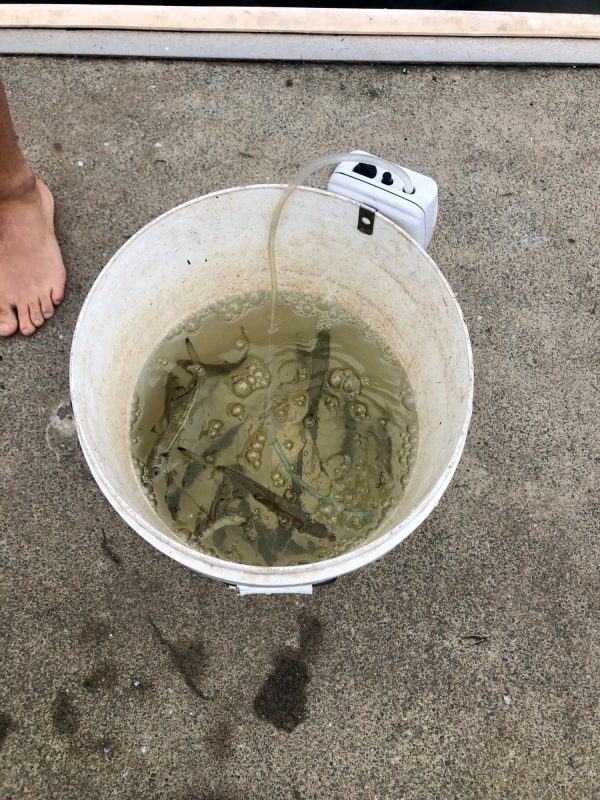 Officers issued the following sanctions to the alleged offenders;
* 22 year old male, from Bray Park NSW, issued a penalty notice for $500 and 1 cast net seized.
* 47 year old male, from Murwillumbah NSW, issued a penalty notice for $500 and 1 cast net seized.
* 36 year old male, from Condong NSW, issued a penalty notice for $500 and 2 cast nets seized.
Report illegal fishing to the Fishers Watch phone line on 1800 043 536 or report it online via DPI website at
http://fal.cn/3gJWh