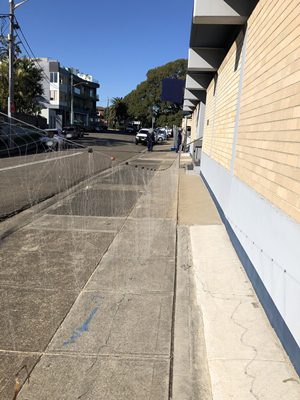 A man and a woman are facing charges after being found using an illegal 374 metre long monofilament meshing net in the Towra Point Aquatic Reserve in Botany Bay.
A call to the NSW DPI Fishers Watch service on June 30th this year led Fisheries Officers to take up surveillance in Quibray Bay within the Reserve. There they observed two people using the illegal meshing net that contained a quantity of fish.
The two were apprehended and the net containing Sand Whiting, Dusky Flathead, Yellowfin Bream, Estuary Perch and Leatherjacket was seized. A total of 68 fish were found dead in the net and retained as evidence but 47 were returned to the water live.
Prosecution briefs are now being compiled and the couple are facing charges of unlawfully using a net or trap, possessing an animal taken in contravention of an aquatic reserve location and resisting/obstructing fisheries officer.
Meshing nets cannot be used by recreational fishers in NSW and monofilament nets can only be used with a special permit. Towra Point Aquatic Reserve is the largest NSW aquatic reserve and is located on the southern shore of Botany Bay in Sydney. The reserve protects one of the largest and most diverse wetland complexes remaining in the Sydney region and is major nursery habitat supporting commercial and recreational fish stocks.
Details of the fishing laws in the reserve can be found
here
.
Report illegal fishing in NSW via the Fishers Watch phone line on 1800 043 536 or online at:
http://tiny.cc/c7nmsz