BUNDABERG OFFSHORE
With the recent good weather there has been a range of good sized fish caught, using a range of different methods and techniques.  The slow pitch jigging and strip baiting has been working well. We have been seeing a range of fish being caught from pearl perch, coral trout, and red throat emperor. There are still some good spanish and school mackerel getting around too.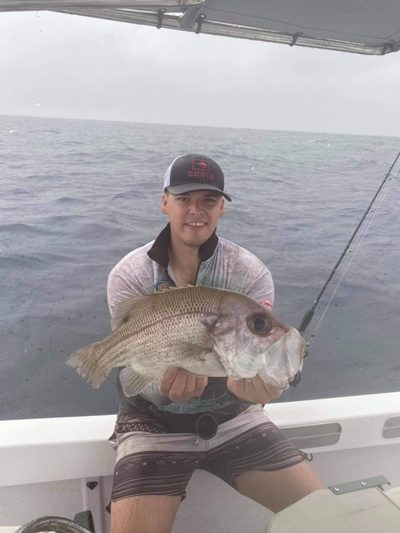 BUNDABERG INSHORE
The recent weather has been great for the local fishos who have been getting out. There has been some good size snapper, coral trout, rock cod and grassy sweetlip caught. Most of the good fish have been caught late afternoon or early morning. Anglers have been using a range of techniques including the jerk shad lures or a well presented pilchard and strip bait.  They have also been using the zerek fish trap fished closely to the bottom. The local Cochrane Artificial Reef will be a hot spot for the snapper season now.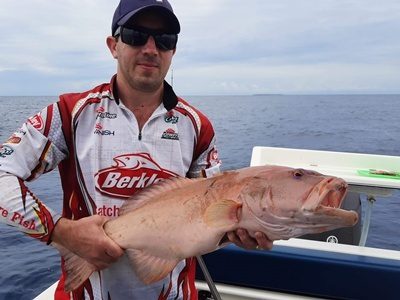 BURNETT RIVER
There have been reports of some nice grunter being caught in the river using a live mullet and a fresh mullet strip. The bream have started to show up around the local rock walls such as Kirby's Wall, and the North Wall towards the mouth. There have been reports of some nice squid caught in the river as well.  With the water temperature cooling down, the blue salmon should be starting to show up in the next few weeks also.
BURRUM RIVER
We have been getting reports of flathead, whiting and grunter in the Burrum River lately. The rock walls have been producing nice bream.  The locals have been using freshly pumped yabbies, bloodworms, mullet fillet and fresh prawns for bait. The whiting have been caught by drifting over the sand flats. There has been a few nice flathead caught trolling hard body lures. The Berkley Pro-Tech Twitcher 60mm Brook Trout colour and the Berkley Pro-Tech Bazz Bait 80mm Breen Shrimp colour have been doing the trick.
LAKE MONDURAN
The cooler weather has showed up over the past week.  The fish have been caught in the shallow water due to the water temperature dropping to around 20/22 degrees. The wind-blown points, flats and timber lines have been producing the numbers. Anglers have been using the Jackall Squirrels and 4/5 inch paddle tails. Bird Bay has had some good numbers, fishing along the weed edges and timber lines. With the water level at 42 percent, the islands are now showing weed beds. Using paddle tails cast out with a slow wind, rolled over the weed edges and down the face of the weed lines, will produce the bites.
WE ARE HIRING
We are seeking for a sales assistant (junior rates apply) to join our team for weekend work.  Senior High School students are encouraged to apply.  Keen anglers can drop into the shop to complete an Employment Application Form and attach their Resume.