THE 2022 Fitzroy River Barra Bash, one of Australia's richest barramundi fishing tournaments, is now open for registrations, with the tournament kicking off October 16-19, 2022.
Anglers from around the country will compete across three days for their share of over $80,000 in guaranteed cash, prizes and giveaways on offer.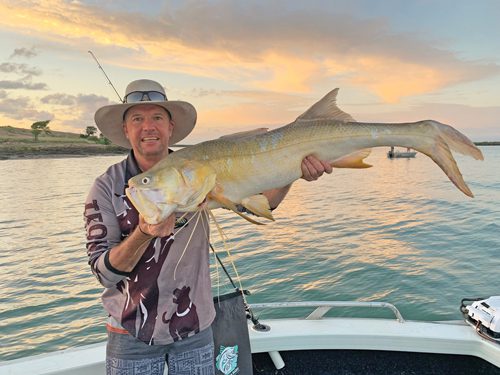 Frenchville Sports Club is proud to host this prestigious event for the fifth year and club general manager Damien Massingham said that the 2022 event was set to be bigger and better than ever.
"This event is now in its fifth year of operation and is getting stronger and stronger," Mr Massingham said.
"The 2021 event in particular saw some outstanding results, with 318 barramundi and 111 threadfin salmon being recorded over the three-day fishing competition.
"To add to the list of triumphs, 32 of the above-mentioned barramundi were over the magic 1m mark – a huge achievement for all our anglers and a hot talking point across the country, making for a very exciting 2022 event.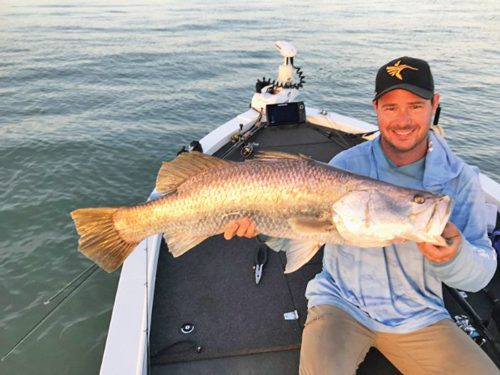 "We are very privileged and thankful to have such strong support from the Queensland Government, along with the Rockhampton Regional Council and Livingstone Shire Council in order to make this event a great success each year.
"Frenchville Sports Club hosts this event with the objective of benefiting our entire community through increased economic and social benefits."
Barra Bash continues to grow and bring a greater number of visitors to the region, while encouraging all age participation in healthy outdoor activities and maintaining a sustainable catch and release event.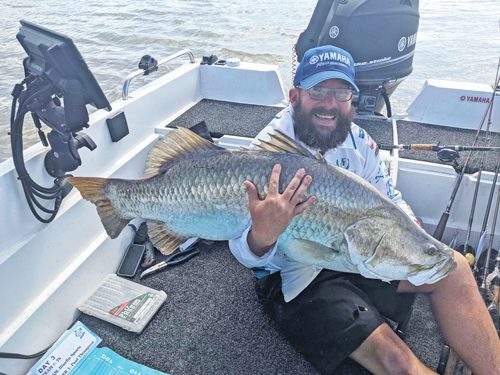 "All these factors link to the club's commitment to deliver over $1 million back into our community each year," Mr Massingham said.
The Fitzroy River Barra Bash is supported by the Queensland Government through Tourism and Events Queensland and features on the It's Live! In Queensland event calendar.
If you are visiting for the event, we encourage you to make some time to explore the diverse tourism experiences on offer in this beautiful region.
The Fitzroy River Barra Bash would like to thank all of its sponsors, without whom this event would not be as successful, including Frenchville Sports Club, Channel 7, Tourism and Events Queensland, Rockhampton Regional Council, Livingstone Shire Council, XXXX, Barra Jacks, Bluefin Sports Rockhampton, Empire Hotels Rockhampton, Humminbird Minn Kota, Bidfood, Bush n Beach Fishing Magazine, Capricorn Enterprise, Berkley, Coca Cola, CQ Today, Custom Building Improvements, Daiwa, Diageo, Edge Rods, EJ Todd, Zerek Lures, Guided Fishing Downunder, Horizon, Matai, Morrisons CQ Agencies, POSCOM, Rapala, Redco, Samaki, Shimano, Wilsons Fishing, Yamaha, Maddog Productions and Zoncas Refrigeration and Airconditioning.
For more information visit: fitzroyriverbarrabash.com.au