The weather is hot and summer is in full swing so why not try my fresh Fijian fish salad. It is the perfect recipe for a afternoon get together.
Ingredients
900g saddletail snapper fish, skin off
3/4 cup lime juice
200ml coconut cream
200g gold tomatoes, sliced in half
1/2 red onion, finely chopped
1 spring onion, finely chopped
125g tiny cucumbers, sliced
1 capsicum, sliced
Cheeks of 1 mango, diced
2 tsp freshly grated ginger
2 kaffir lime leaves, finely sliced
1 red chilli, finely chopped
1 lime
Method
Cut fish into small chunks. In a bowl, mix through the lime juice to marinate. Refrigerate for 2-3 hours stirring occasionally, until fish turns opaque.
Add coconut cream, tomatoes, red and spring onion, cucumber, capsicum, mango, ginger and kaffir lime leaves and toss to combine. Refrigerate for another hour.
Serve with lime wedges and chilli.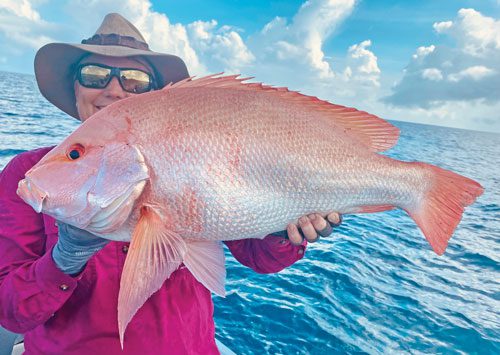 Prep time: 15 minutes
Cook time: 4 hours
Serves: 4-6
Melissa Frohloff
Appetite 4 The Wild