The Australian dream is a big house with a fancy kitchen styled well enough that you could get famous online by posting cooking TikToks, right?
But, given how insanely expensive houses are at the moment, is that really what we want or need?
The latest book from Exploring Eden Media dispels the myth that you need a giant kitchen with all the mod cons to cook tasty, healthy, and interesting food.
The Small Kitchen Cook by Ash Butler takes travellers, vanlifers and tiny homers (plus anyone who prefers things simple in the kitchen) through more than 65 seasonal meals they can cook anywhere.
With no need for any appliances that rely on electricity and barely more than a good knife, chopping board and a simple two-burner stove, Ash shares her love of food, travel and good company with easy, satisfying meals that make you wonder why your dishwasher at home is always so full – or why you even need a dishwasher, or a house.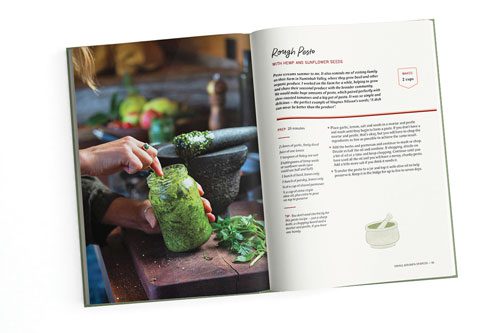 Beginning with the tenets of her tiny kitchen, Ash explores and explains the simple foods and methods that form the basis of her cooking.
With insight from her partner, a campervan builder, she also goes through the best ways to build and provision a tiny kitchen – be that in a campervan, caravan or tiny house.
Building on her hard-won experience – as hard won as any experience is that involves travelling Australia and the US by campervan for a decade or so – Ash launches into the foods she enjoys preparing and eating through the seasons.
From the staples, preserves, sprouts and simple cheeses that reappear throughout the book, Ash divides her menu into the four seasons, so you're always eating the freshest, most delicious produce, cooked simply.
Ash said, "I have been so excited to share my recipes, ideas and concepts for this book with the campervan and tiny home community for a long time.
"To see my book in the kitchens of tiny homes, sleepy campsites and caravans of the people who love to cook with low environmental impact confirms that I have achieved what I have set out to do and that people appreciate simple cooking techniques."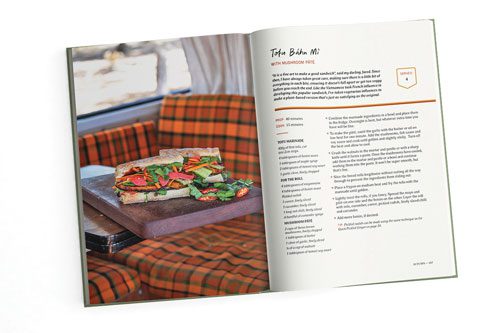 Co-founder and publisher of Exploring Eden Media, Melissa Connell said, "I've travelled Australia by campervan for years, and I've never eaten very well while on the road."
"As soon as we saw some of Ash's fun and easy recipes, we knew we had to publish this book.
"I've already made her 'no blender sweets' three times in the past month.
"I especially love Ash's mind for zero waste and for eating with the seasons."
The Small Kitchen Cook by Ash Butler is $39.95 and is on sale at exploringedenbooks.com and where all good travel books are sold.
While it has a carbon footprint of roughly 2.5kg per copy, Exploring Eden Media offsets 25kg of CO2 emissions for every copy sold.
Find out more about how our books plant forests at exploringedenbooks.com.au/our-books-plant-forests.