The countdown is on!
The Rainbow Beach Family Fishing Classic and Expo will kick off with its registration day on Sunday June 11 and go through to the grand finale on Saturday June 17.
After the success of the 2022 classic, the Rainbow Beach Sports Club is thrilled to bring the Family Fishing Classic back – bigger and better than ever.
This year, we've doubled the prize pool – with a whopping $200,000 worth of cash and prizes to give away throughout the event.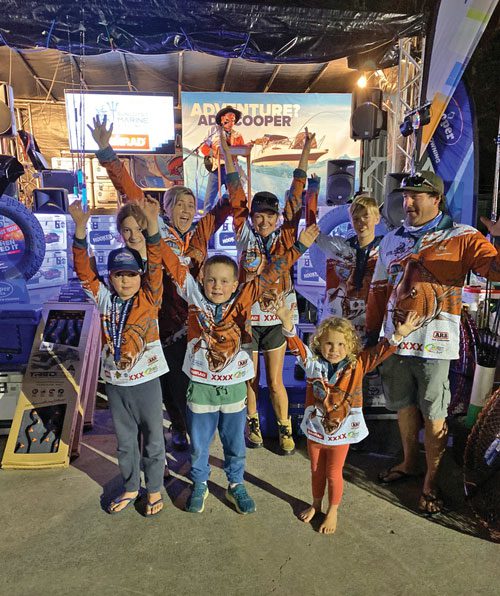 This year's tournament includes nightly prize presentations after the daily weigh-ins, and we've added some extra special prize presentation days:
Tuesday 13 June, Veterans' Day
Wednesday 14 June, Ladies' Day
Friday 16 June, Teams' Day.
Weigh in times Monday to Friday are 3pm to 5pm and Saturday 2pm to 4pm.
Throughout the tournament there will be three adult, two cadet and two junior competitors drawn randomly every night to go into the major draw down prize presentation, held during the grand finale on Saturday June 17.
There are cash prizes up for grabs for the heaviest fish overall in each category, and don't forget the $10,000 cash prize in the adults' major draw down.
We would like to thank our sponsors old and new for their unwavering support of this amazing event.
In the spirit of the tournament, we hope all our entrants take the time to check out these fantastic sponsors and business houses because without their support, we couldn't host this amazing annual event.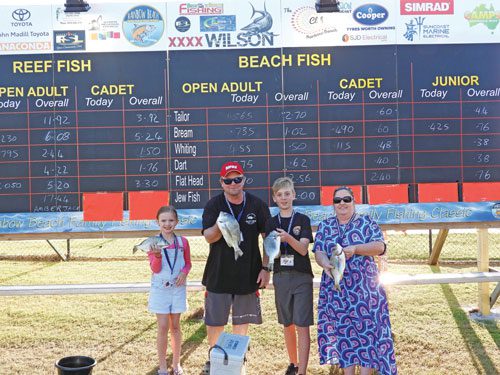 This year we're predicting a sell-out event, so if you haven't got your tickets yet, don't delay.
You can grab your entries online from trybooking.com/CEXUW or rainbowsportsclub.com.au, or in person at Rainbow Beach Sports Club, 7 Turana St, Rainbow Beach 4581 Queensland, or email fish@rainbowsportsclub.com.au, or phone (07) 5486 3191.
Our major sponsors for 2023 are Wilson Fishing, Suncoast Marine Electrical, Great Northern, ARB 4×4, Cooper Tires Australia, Hervey Bay RSL, Gardiner Fisheries, Sunshine Mitre 10, Gympie Regional Council, Rainbow Beach Tourist Info Centre and 7th Wave Surf Shop, Bush 'n Beach Fishing Magazine, Fusion Restaurant, Gympie RSL, Rainbow Beach 4×4 Accessories and Rainbow Beach Auto Electrics, Anaconda, John Madill Toyota, Camps Australia Wide, Tonic Eyewear, Gympie Today, Zinc 96.1, Promopal, Sam Allen Wholesale, Brown and Hurley, Rainbow Beach Meats, Rainbow Sea Resort, Jeff Hogue's Plumbing and Intafloors Australia.