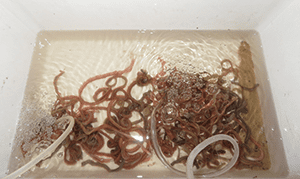 REGULAR readers know I'm a frequent visitor to Fraser Island (K'gari) so this month I thought I would share a few tips for Fraser Island to get the most out of your stay, be it four-wheel-driving, fishing or sightseeing.
4WD tips
First things first: you need a 4WD if you plan to get around the island. It is possible to take a 2WD vehicle if you just plan to stay at Kingfisher Bay Resort with its area of bitumen road, but other than that you would need to do an organised bus tour or hire a 4WD to go any further. When it comes to 4WDs, some low-clearance SUVs and AWDs occasionally make their way to and around parts of Fraser, but they normally come unstuck on any thick inland sand tracks or beach entry points and so are not recommended.
The other, and probably main reason why so many people get stuck at Fraser Island is tyre pressure. Basically, you need to reduce the pressure (psi) in your tyres to create a wider footprint on the sand so the tyre rides on top of the sand rather than sinks into it. In our many years of driving on the island, 18psi has kept us out of trouble on all but the most difficult tracks, with 14psi occasionally required around Ngkala Rocks after a period of dry weather.
Different tyre treads and diameters mean you could go a little more or less, but 18psi is a good starting point if you are not sure. While we are on the topic, be sure to bring recovery gear like a weight-rated snatch strap and D-shackles, dampeners, MAXTRAX or similar, a shovel and a good sand jack. On my vehicle, the spare tyre is mounted under the body, so before every trip I like to take it out and fix it to my roof cage in case I get in a flat in deep sand or mud and can't get access to it.
I also always remove my tow ball before my trip and replace it with a quality D-shackle in case I or others need to be pulled out. Snatches with tow balls have sadly taken lives over the years when they become a projectile. It should never be attempted.
Driving tips
While Fraser Island is a beach, it is also a public road and normal road rules apply. Drive on the firm sand not too close to the waves and keep left. At times when confronted with another vehicle in a tight area it can also pay to indicate your intentions. Stick below the speed limit (80km/h along the beach and 40km/h in go-slow areas like townships and around tourist attractions such as the Maheno shipwreck and Eli Creek).
Take particular care of wash-outs on the beach and 'whoop-de-doos', areas of undulating sand on the lower beach. If you can, it also pays to drive a safe distance behind another vehicle or vehicles to spot such hazards more easily. Other things to be aware of on the beach are aircraft (light planes use the beach as a runway – obey all signs) and bypass tracks at rocky areas such as Yidney and Poyungan rocks.
Generally if there is no clear sand route around them free of any saltwater wave wash, take the overpass. An extra four or so minutes could save you a written-off vehicle. When you stop on the beach, Queensland National Parks guidelines state you should park near the top of the beach away from moving traffic. You should also park on an angle so traffic can see you have stopped.
Another word of warning, particularly for newcomers, is to be very careful 'crossing the road' if heading down to the water or back to the car. This is especially important for kids. The sounds of the waves can make it hard to hear cars, so take care and look both ways. Drivers, on the other hand, should always slow down around people or stationary vehicles due to the risk of children running out.
When my kids were young I had them wear high-viz vests when fishing on the beach for added safety. On the inland tracks, the speed limit is 30km/h and visitors should be aware that many of these tracks are two-way. You should be both careful and courteous to other drivers on these tracks. On the two-way tracks, it is wise to slow further around the sharp corners and I also like to sound my horn as a warning to vehicles coming the other way.
The other consideration is the use of stopping bays. QPWS has cleared these bays for cars to pull up to make way for traffic from the other direction, or for slow vehicles to let others pass. The give way rules state if two cars are approaching head on, the vehicle closest to the parking bay in front or behind should manoeuvre safely off the track.
An added tip from Fraser's 'Senior Ranger Annie' at Kingfisher Bay Resort is when pulling over for another vehicle, don't try to reverse into a stopping bay, reverse right back and drive straight in.
Alternatively, if there are a few vehicles in convoy, it makes sense for the single vehicle to pull over to allow the other vehicles to pass. Heavy vehicles and those with trailers have right of way because they are more difficult to manoeuvre. Further, few people realise you must also give way to traffic coming downhill.
The exception is departing Kingfisher Bay Resort.
Here, specially designed pull-over areas are cut out at angles for cars coming down the hill to pull straight in so other vehicles coming up can continue. Overall, just use a bit of common sense and be courteous to vehicles and give them a wave for pulling over for you.
Places to stay, stop and visit
A range of accommodation options exist at Fraser, from camping to resort-style accommodation. For those who prefer to camp, you will require a permit and these must be bought before you set up. Permits can be purchased online or at permit-issuing agents, but cannot be bought from rangers on the island. Currently, 45 camping areas are available on Fraser, and camping areas with dingo-deterrent fences are recommended for families with children 14 years and under.
If camping is not for you or your group, a range of houses can be rented on the island, both privately and through booking agents. A quick Google search will find them. Think about where you want to stay and what you want to see before booking. For example, Orchid Beach is a lovely area with magnificent views but has some downsides.
It is a long way from attractions such as Eli Creek, Central Station, Lake Wabby and more, and the track there is slow going across numerous boarded wooden tracks in the sand. Also, in tailor season if the fish haven't arrived that far north, it is an hour or so drive back south of Indian Head to the main beach. The main beach has a few other accommodation options.
This includes Cathedrals, Fraser Retreat, Eurong Beach Resort, Sailfish on Fraser, Fraser Island Beach Houses and Yidney Rocks Beachfront Units. As I wrote last month, Eurong Beach Resort has been home away from home for my family and plenty of boys' trips due to its central location on the island for good fishing (east and west coasts), it being fully fenced from dingoes as well as having plenty of recreation options (pool, tennis court, grassy areas) and the ability to either do your own cooking or eat out at McKenzie's Restaurant or the bakery.
Even if you don't stay here, the bakery and restaurant are a great place to stop for lunch or a cold drink or two. Finally, on the western side of the island, Kingfisher Bay Resort has the advantage that the ferry lands right on your doorstep. What's more, it has great fishing options right off the jetty and beach flats. For those who enjoy a few extra creature comforts, it's the perfect option and you can sit by the pool or at the Sunset Bar and take in magnificent views across the water.
What fishing gear to take
Once you have decided where to stay, and what 4WD gear you need, you need to think about your fishing gear. This depends somewhat on where you are going to fish and how hard you want to fish. For basic bait fishing from the beach you should have two outfits – a light 10'6" whippy rod rated about 2-5kg for whiting and bream and a bigger 13'-plus rod rated 7kg-plus for tailor fishing.
Reels can be Alveys or spinning/baitcasters depending on your preference. If you go for Alveys, get a 5" model for the whiting rod and a 6.5" model for tailor. A starting point for line is 6lb and 20lb respectively. Braid is not recommended on Alveys. In terms of spinning reels, sizes 2000/2500 and 4000 are sufficient.
If you want to throw a few lures off the beach for tailor, a lighter graphite rod of 10'-plus is a good option. Or if you want to chase big fish with big baits, slide baiting or targeting mulloway, go up in rod and line strength and reel size. A 6000 or better still 8000 spinning reel and direct wind Alvey such as the 650A5 with 40lb line is a good option. You can use 40-50lb braid on the spinning reels.
The western side is also a good option, not just to get out of the wind in strong southeasterly wind but also due to the variety of fish on offer. For plastics fishing on the western-side flats or off Kingfisher jetty, bring a 7', 2-4kg graphite spinning rod with 5-6lb braid and a 2000/2500 reel for flathead, bream and other smaller jetty species. Go up in rod strength and reel and braid size for bigger targets off the jetty. For flats bait fishing, you can use the same whiting rod and reel as you used on the beach.
Other accessories
When it comes to other fishing tackle, I like to take a bunch of pre-made whiting and tailor rigs and have small tackle boxes including lures for each target species. You will also need a ruler, shoulder bag, knife and bait bucket for the beach as well as waders in the cooler weather, particularly at night. A headlamp is also a necessity for night fishing.
For the western side, I'll take a sling-style shoulder bag with all my spinning gear (lures, jig heads, scent and so on) as well as a yabby pump.
An aerator is also a good idea to keep beach worms alive in a shallow tray. A couple of other goodies we always include are 'plonker pads' to stop our big sinkers banging on the roof or windscreen of the 4WD as well as filleting gear and a filleting table.  For over eight years we have used the Ice Box Bloke Filleting Table and with tap, spray and plenty of room for two filleters, this Queensland-based company supplies the original and the best filleting table bar none.
For more tips and reports, be sure to jump on and like/follow my Ontour Fishing Australia Facebook and Instagram pages.