Hi all, what a wet start we've had to our cooler months and it's been a long time since we've seen the countryside so green. Boynedale Bush Camp
The rain and southeast wind have supplied our coastline with almost cyclonic weather at times and surf conditions have certainly been memorable. With the rain clearing and a little chill in the evening air, we felt a strong yearning to load up the caravan and take advantage of the ideal conditions.
Clear skies, an open fire and the quietness of a bush camp provided the perfect therapy for the soul.
Having the caravan partially ready for travel allowed us to pack a few clothes, load up some tucker, do a quick safety check and run down on our set up, and we were away.
On this trip, we did find the water pump wouldn't draw water up from the tanks. Nine times out of ten it's due to the pump simply not being used for a while.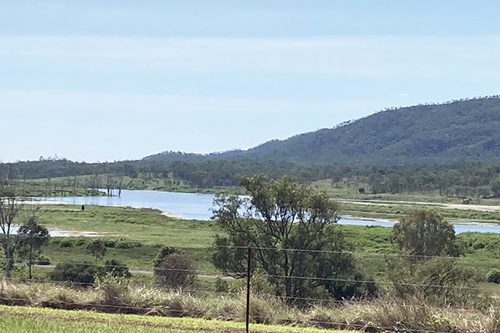 A simple case of manually priming the pump and everything was back to normal. It always pays to check everything is functioning before you leave, so nothing gets in the way of an enjoyable trip.
Currently, the price of fuel is having a huge effect on travel, so we planned a quick getaway that was easily accessible to Agnes Water.
We decided to head to Boynedale Bush Camp, which is a beautiful destination on the banks of Lake Awoonga. This is a free camp with a seven-day stay limit. There are basic facilities such as a toilet block but no power, water or showers, so being self-sufficient is a must. Fires are permitted and a number of brick fire pits are scattered throughout the large green grounds.
It's a short 300m from the campsite to a lookout area that has a RV dump point, rounding out the equation of everything you need.
I mentioned that there is no water available here, so you'll need to bring your own water in. We took the opportunity to fill our 200 litre tanks in Calliope.
The campsite is situated 26km south of Calliope and is accessible by following the Dawson Highway west, turning into Tableland Rd. The last 2km are along a good gravel track called Bush Camp Rd, which is easily accessible to small two-wheel-drive cars.
Once here, you can simply unwind by listening to the wind through the trees or the many birds that call this area home.
There are a number of tracks that allow access to the banks of Awoonga Dam. Launching is restricted to small tinnies and kayaks and more accessible to those using four-wheel-drive vehicles. This is probably due to the dam being at a low level of 61 percent at the moment and areas previously covered with water are now scrub plains.
We were amazed to find that we had excellent mobile phone coverage here – the Gladstone Regional Council has a public Wi-Fi area but, in our case, the phones were quickly turned off.
Firearms are not permitted in this area, however the Gladstone Area Water Board employs professional pig harvesters to control pest numbers around the catchment. The rare gunshot may break the silence, though there is no need for any concern.
This camp is an ideal place for families during cooler months.
During summer, the humidity here can be overwhelming and uncomfortable, and the mosquitoes can carry you away. This is only a heads up.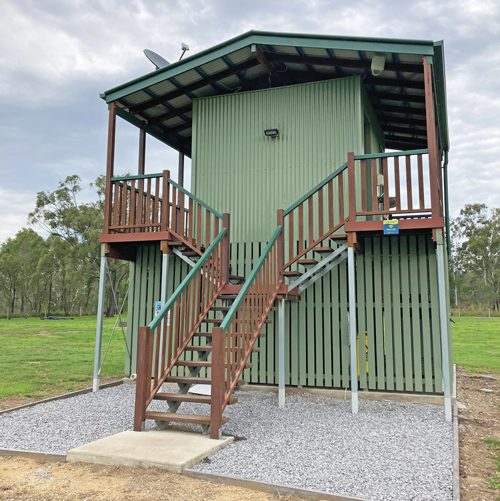 We know that hardened anglers will put up with many a hardship for a fish, but it's nice to have the choice and information when it comes to camping with young ones.
Bird life abounds in this spot and the quiet surrounds offer the perfect little getaway.
If leaving from Brisbane, you'll have a 530km journey of about six hours.
On this trip, we used our time to purely take in the scenery, relax and spend the evenings sitting around the fire yarning about our next adventure and discussing travel destinations with whoever was traveling through.
These cooler nights provide the clearest skies, the perfect time to listen to nature and to finish your day sleeping like a log.
Boynedale Bush Camp is well worth keeping in mind for an inexpensive little getaway.