BUNDABERG OFFSHORE AND INSHORE Bundaberg weekly fishing report
Well done to all the anglers who got out over the past couple of weeks as there were good reports of some cracker fish caught. Larger red emperor, coral trout, parrotfish, redthroat emperor and a few pearl perch were not uncommon for the fishos who went to deeper water. Larger flesh bait or pilchard seem to catch the better-quality fish – floated down on a paternoster rig or a running ball sinker. This weekend is looking good for even the smaller tinnies to get out – plenty of mackerel, tuna, queenfish and trevally have been found along the coastline from Burnett Heads to Burrum Heads. Also, the Two Mile and Cochrane Artificial reefs have been producing some large grunter and snapper as they start to move in. Before heading out, make sure to check the latest weather forecast. Bundaberg weekly fishing report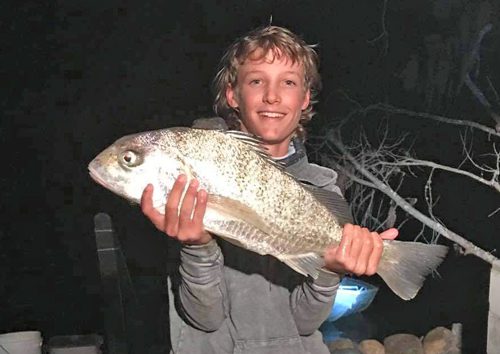 BURNETT RIVER
With the amount of freshwater that has gone into the river over the past month, the Burnett River is finally starting to move a bit of salt back through the system and the fishing is starting to pick up. Reports of good-sized flathead and large bream are being caught regularly with a few nice grunter mixed in as well. Large buck mud crabs are also plentiful, so before heading out for a fish, put the crab pots in for a few hours. Bundaberg weekly fishing report
KOLAN RIVER & BAFFLE CREEK Bundaberg weekly fishing report
These two rivers have also copped a lot of freshwater, so find those spots with a bit more salt such as the deeper holes or more towards the mouth of the river – find the bait and you will find the predatory fish. Drifting around and through the channels with a large flesh bait would be a good way to find fish and then once found put the anchor out. Now is also a good time to put the crab pots in because there are plenty of crabs on the move.
CATCH OF THE WEEK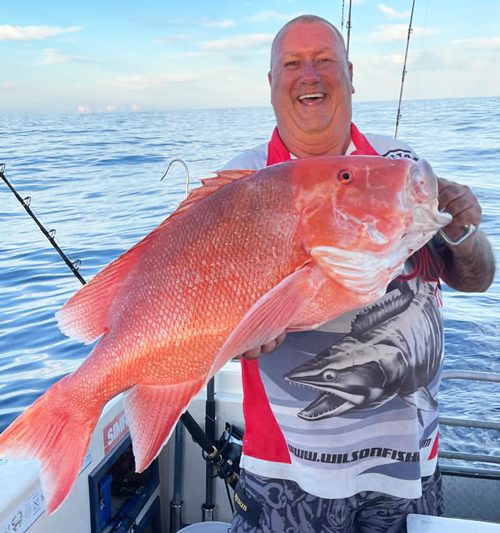 LAKE MONDURAN
Lake Monduran is still producing the goods with plenty of rat barramundi and a few larger fish being caught. Hard-body lures such as the Jackall Squirrel have been doing most of the damage. Casting in among the spindly timber with long pauses has been the go-to technique. During wintertime, when the temperature drops, you need perseverance, patience and persistence. Bundaberg weekly fishing report
Until next time, keep on casting.
Shane Anderson
Tackle World Bundaberg
If you would like your catch photos published to be in the running for a $50 gift card every week, email your details and photos of local catches only to  accounts@tackleworldbundy.com.au
Click here for more Bundy fishing info!!!