The way I see it, there's no better time and place for offshore fishing than winter in central and southeast Queensland.
At the time of writing, the first of the bitterly cold westerly wind gusts were striking the east coast, making for fresh mornings and clear blue skies.
Though the current wind speed won't allow for an offshore trip, the coming months will no doubt be filled with opportunities to head offshore and, unlike the weather, the fishing should be hot!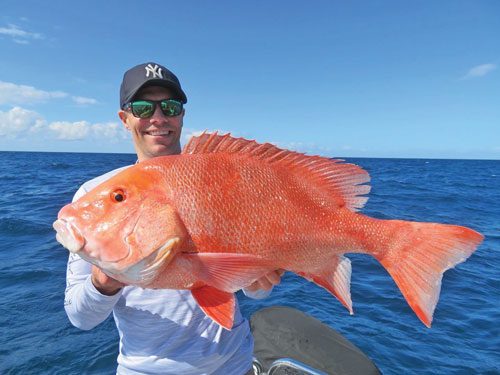 Here are some tips on making the most of winter conditions.
The drop in water temperature and the slower currents should result in plenty of offshore bait activity.
In my opinion, live baiting is one of the most effective and under-utilised offshore techniques.
Whether it's the time and effort to locate and catch them or the challenge in keeping them alive, it's well worth it to have a tank full of livies onboard this winter.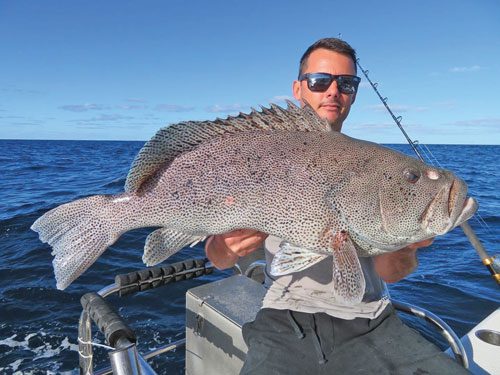 Searching for live bait is not dissimilar to searching for popular reef species – it's all about locating structure that provides coverage for species such as slimy mackerel, yellowtail scad, pilchard and pike.
On most occasions, large bait schools will show up as fairly tight compact 'balls' on your sounder – often slightly off the bottom above rock or reef, or midway through the water column.
Bait jigs can be bought from any good tackle shop, with my favourite being the Wilson Fish Skin Leader with Luminous Beads, which I find effective on several species.
These jigs are ready to use straight from the packet, simply rig to your main line and use a large ball sinker or snapper lead that'll get your jig to the desired depth in a hurry.
Often livies will hook up before you've even engaged the reel, but if you're made to work hard for them, simply lift then lower the rod tip in a sweeping jigging motion until you feel the rod loading up.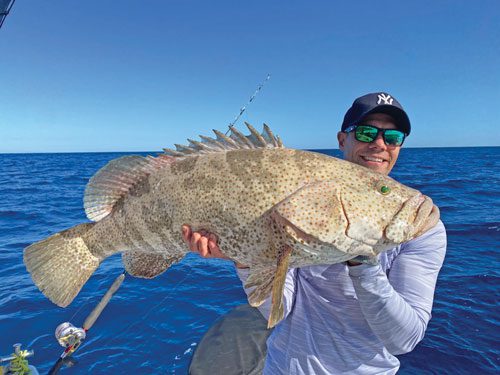 If you are looking to fill your live bait tank, make sure you're aware of the possession limits that are imposed on a number of bait species.
Caring for live bait is critical, so if you're going to go to the effort to locate and catch them, make sure you have a nice large live bait tank or Esky with access to an aerator or regular flushes of fresh sea water.
Too many in a small tank will also spell disaster and often it doesn't take long for all your hard work to come undone in this scenario.
Fresh dead bait are great, but live bait are better!
Once you've caught plenty of live bait, always deploy one on the spot you caught them.