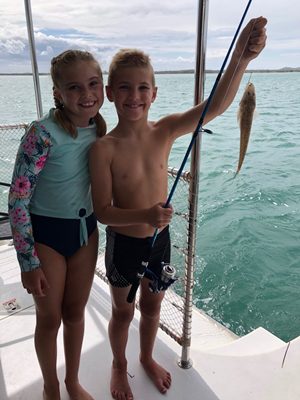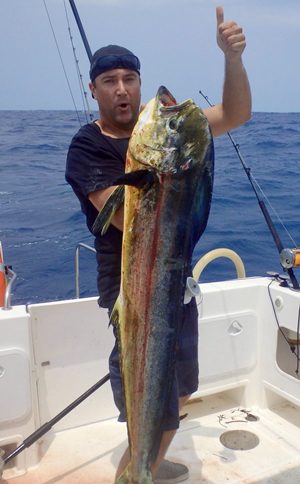 Hi Everyone, hope you've all had a great week, we had some nice weather for locals to celebrate the Australia Day Long Weekend  on the Tweed and Gold Coast seeing plenty of fishing and boating action on our local waterways. The fishing and crabbing will getting better as we head into February and anglers continue taking advantage of the flush we received thanks to the rain.  Let's have a look at what's been happening this week.
After recent heavy rain giving the rivers a flush out a few early season Prawns have started to show up around Russell Island, Logan River, Cabbage Tree Point and Jacobs Well, it's worth getting out and having a look. A top pocket cast nets is a must and we do have a few in stock ready to go. If your new to chasing a prawns just keep an eye out for other boats casting nets, just remember your manners as it can get a bit hectic at times especially if your new to prawning. Make sure you are up to date with all the rules and regulations https://www.qld.gov.au/recreation/activities/boating-fishing/rec-fishing/rules/limits-tidal
Local Fisho Ben did well (see photo in report) taking advantage of the flush out scoring a great feed of Mud Crabs from the Coomera River. Customers did well over the Australia Day Long Weekend catching some quality Mud Crabs in the Tweed River, Currumbin Creek, Logan River, Pimpama River, Jacobs Well, Cabbage Tree Point and Russell Island.
Offshore fishos have seen plenty of pelagic action with customers landing some quality Dolphin Fish around the fads and Black Marlin scattered from the 24 fathom reefs out to the 50 fathom line with spot X still holding bait and predators.  Quality Spanish Mackerel have been on the chew on the close reefs in the 18 to 24 fathom depths from Southport south to Palm Beach.
Some nice Whiting have been taking Yabbies and Worms around Wave Break Island, Crab Island, Paradise Point, Tipplers Passage, the Coomera River North & South Arms, Tiger Mullet Channel, Jacobs Well, Mouth of Cobby Passage, The Logan River, Nerang River and The Bedrooms.
Smithy from Brad Smith Fishing Charters reports on the Tweed what a wonderful relief it has been for our land and of course rivers to at last receive some much needed rain. The rivers are running very muddy at present but this is just what we needed and the fishing over the next couple of weeks will fire right up as the clarity and salinity levels return.
We are fishing the lower reaches of the river at the moment on the run in tide and getting some good results fishing the colour change of the ocean water pushing in against the dirty water. Flathead, Bream and Whiting are the target species as well as Mangrove Jacks. There are  some big Trevally feeding around the discoloured tide line.
Clint reports we've been hoping for a big dump of rain for a long time and it finally arrived, with himself and Brad Smith taking advantage of the flush. The Nerang river catchment getting more than anywhere else for once and it is very muddy at present from Surfers Paradise upwards. Your best option at present is fishing in and near the Seaway, with the bigger run in tides there is some clearer water pushing through the northern Broadwater.
A spike in the barometer will see Jacks and Mulloway on the feed around the Seaway Pipe, while the reef between the Seaway and Wavebreak Island always has little Squire and Bream for a bit of fun. Drop lures and yabbies in the 6-8m depth there when the tides not running too hard and you should be on. Yabbies and Ecogear blades will also work very well in the Southern Broadwater for Whiting, Flathead, Squire, Grassy Emperor, Squid, and Tarwhine. Use lures with metallic and darker colours in the dirty water. The fishing will be great in the next few weeks thanks to the big flush out the rain provided.
Hope you all have a good weekend and get out for a fish, if you have any great catches or photos you would like to share, please email us and let us know how you went.
New fishing regulations now effective fisheries Queensland http://statements.qld.gov.au/Statement/2019/9/1/new-fishing-regulations-now-effective
Fisho Tackle and Coomera Houseboat Holidays now have Hire Tinnies follow the link to view http://www.coomerahouseboats.com.au/our-fleet-type/hire-tinnies/
Seabreeze is a great website to access a local forecast http://www.seabreeze.com.au/graphs/
If you have any great catches to report or fishing photos please email them to  brett@fishotackle.com.au    Good luck with the Fishing.  Brett