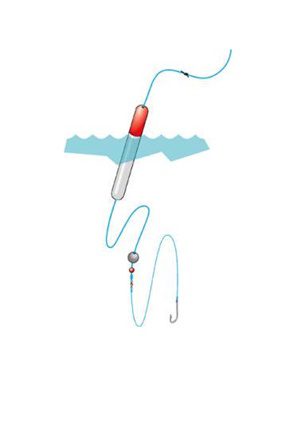 The humble garfish has forever been a great target species from beginner to advanced anglers. The use for this fish is endless – from bait to a great table fish. Fishing for garfish can't be easier.
Go down to your local jetty, marina or foreshore and find the fish using either berley pellets or bread. Simple small pieces will attract this opportunistic fish. These fish will rise to the top of the water column often in visual sight. A simple rig of a float around 30cm above a size 10 or 12 long shank hook with a small split shot sinker between them in the middle.
Baits can vary from bread, pilchard pieces, small bits of squid and worms. Most common and easiest is bread. Been a cheap and effective source of bait, bread is more then suitable for garfish. Put a small piece on the hook and compress all the air out of the bread so it becomes hard. Make sure to reseal your packet so the bread doesn't dry out.
Cast into the school of gar and wait for the float to go under completely. Remember these fish have small mouths and need time to eat the bait. Strike the fish gently, just a slight lift of the rod will set the hook making it very easy for kids and novice anglers to catch. You will also get a great by-catch of fish while using this method from bream to Whiting.
Garfish are great baits for bigger fish such as snapper and Jewfish. Not only that but they are great on the chew also. With nice, clean, white flesh, they don't have a strong taste making them desirable to those who don't like a strong fish flavour. This fishing is great for kids during the holidays as you can catch a great quantity of these fish in a day and have plenty of fun doing it. The best thing been you don't need a heap of gear to get out and target these fish.