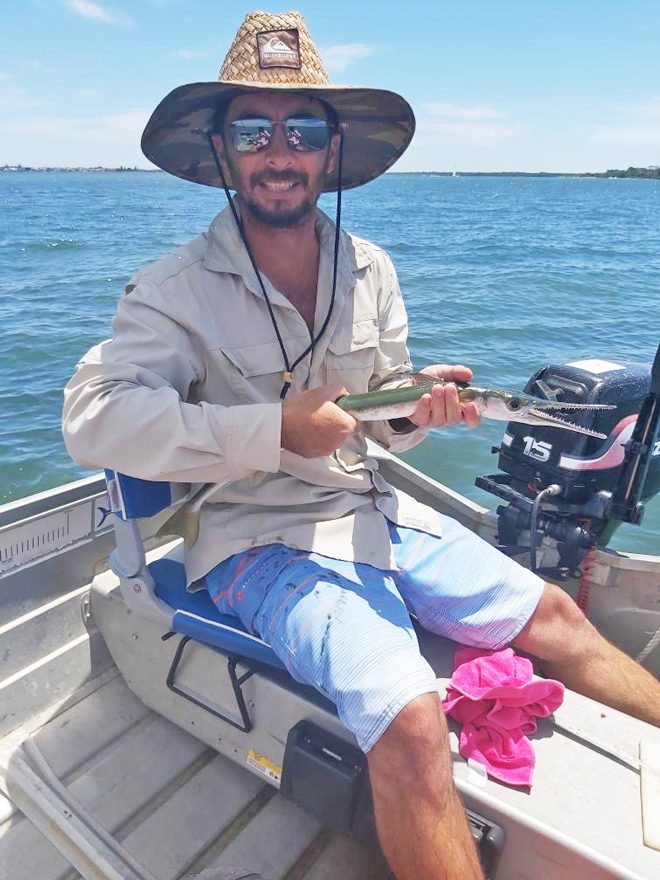 Hi everyone, hope you have all had a good week, it's nice to see the storm activity and heavy rain finally give us a break on the Gold Coast and see a return to some sunshine making getting out and about much more pleasant. The wind has been a bit of a mixed bag of southerly and northerly and at the time of writing my report looking towards the weekend nothing will change. Let's have a look at what action has been happening this week. Gold Coast Coomera fishing
Weather permitting the fishing action offshore has been pretty good lately with some nice feeds of mixed reef species being landed. If you are keen to get up early and have a good look around on the sounder both the 18 and 24-fathom reef areas off the Gold Coast Seaway have produced some top-quality catches. You often see large numbers of boats all anchored up in a small area, I will tend to drive away from those areas and look for a bit of a lump or broken ground adjacent to the main reef as these spots will quite often hold the better-quality fish. Locating bait is key, if you find bait on the sounder or locate some decent fish arches the hungry predators won't be far away. I still recommend using berley on the shallower reefs as it does help to draw in and keep fish around the area you are fishing, just a small consistent trail will usually do the job whether it is a berley bomb or cubes, just don't feed them too much. I find that when you land a decent snapper nine times out of 10 it will spit up a good mouthful of berley, which is an indication it is doing the job nicely. This time of year, as it starts to warm up, the current can be a bit unpredictable and can often been running at a decent pace – just adjust your sinker size according to conditions, if the current is slow use the smallest sinker possible to float your bait down a lot more naturally. Over the past week I have seen some good hauls of snapper, tuskfish, teraglin, moses perch, maori cod, tailor and big jewfish off the 18 and 24-fathoms reefs. Out wider on the 36 and 50-fathom lines – current depending – you should score a good feed of snapper, pearl perch, teraglin, tuskfish, yellowtail kingfish, samson, amberjack and a few little dolphinfish from around the fish aggregating devices. Best bait are Western Australian pilchard, large whole squid, mullet fillet, bonito fillet, tailor fillet and live or butterflied yakka. Gold Coast Coomera fishing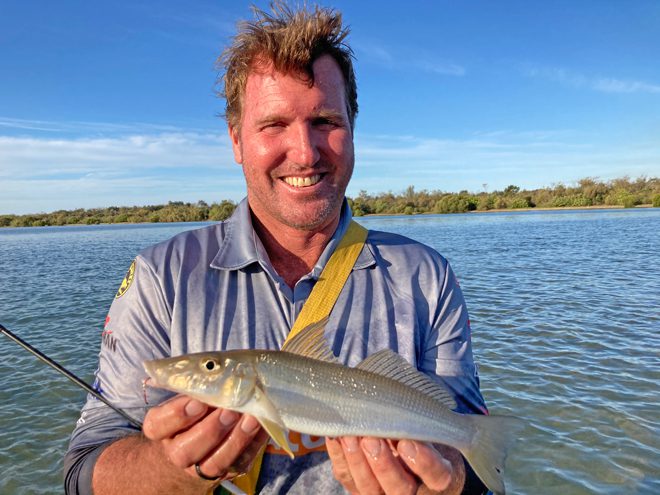 Inshore after the rain bream have been around in good numbers in the Nerang River, Coomera River, Paradise Point, Pimpama River, Logan River, Jacobs Well, Tiger Mullet Channel, Cobby Passage and Cabbage Tree Point. Bream are one species that tend to fire up after a good flush out of freshwater, hitting any bait washed down river. Try using prawns, squid, mullet gut, mullet fillet, white pilchard and yabbies. Gold Coast Coomera fishing
There have been plenty of good-sized whiting getting around the past couple of weeks with some great feeds being caught. The usual spots such as the Nerang River, Wave Break Island, Crab Island, Coomera River, Pimpama River, Logan River, Bedrooms, Tiger Mullet Channel, Jacobs Well and Cabbage Tree Point have all been fishing well for some quality fish. Good bait is the key, live bloodworms, beachworms and yabbies are the best choice and can all be gathered in and around our local area or bought from a tackle shop. A light estuary outfit between 7-10' in length spooled with 6-9lb mono and a 6lb fluorocarbon trace with a 4-5 ball sinker and a small bait holder hook is the way to go. Just remember, let the fish bite for a long as possible before trying to strike and will help to increase your catch rate.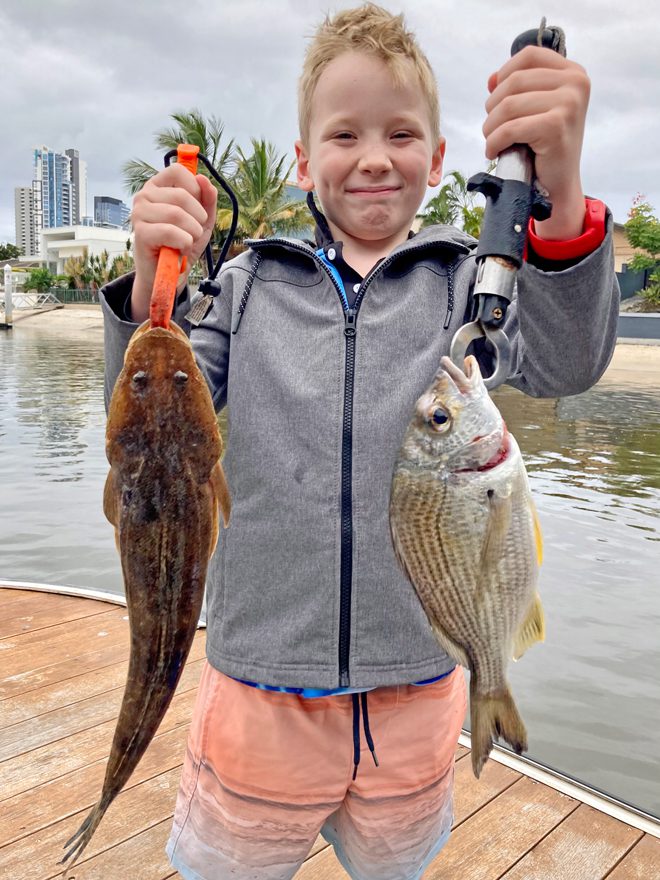 Clint from Brad Smith Fishing Charters reports that whiting really fired up in numbers this week, the rain we've had probably helping. In the channels there are winter whiting everywhere, thousands of them. We had a fun day with Odette and her mates from the Southport RSL fishing club, catching over 80 fish on Ecogear Marukyu Isome worms, and yabbies. On other days I fished the shallows for sand whiting, which is great fun on ultra-light tackle. We also filmed a segment on whiting wading with Paul Burt for his show Step Outside with Paul Burt which will be coming up on TV soon, on the 7mate channel, and online. This coming week the tides will suit my flats charters, and there is good flathead and bream turning up over the banks as well as the big sand whiting. Almanac is low this week but that means nothing if the fish are hungry. The water temperature is rising again after it fell in the Broadwater.
If you have any great catches or photos you would like to share, please email us and let us know how you went. brett@coomerahouseboats.com.au or brett@fishotackle.com.au
Stay up to date with all fishing regulations in Queensland https://www.daf.qld.gov.au/business-priorities/fisheries
Fisho Tackle and Coomera Houseboat Holidays now have Hire Tinnies follow the link to view http://www.coomerahouseboats.com.au/our-fleet-type/hire-tinnies/
Seabreeze is a great website to access a local forecast http://www.seabreeze.com.au/graphs/
Good luck with the Fishing.
Brett