What am I going to do today? Where can I take the kids that is not going to blow the Christmas budget? Well, if you commit between 30-60 minutes of your day, there are so many places you can reach, spend the day and be home before dark! From the Gold Coast to the Sunshine Coast, our region will spoil you for choice. Holiday Moreton Bay
Bypass the theme parks and head to Wellington Point, I bet you can't remember the last time you were down that way. Grab some bait or flick some lures, the water systems down there are amazing when you spend a few hours on them. Holiday Moreton Bay
Wynnum and Manly are a couple of locations that are still within reach and are very family friendly. From old school takeaways to picturesque parks and waterfront views, visit once and you will be back for more. Holiday Moreton Bay
Nudgee Beach, Deepwater Bend, Shorncliffe and the overlooked Dohles Rocks. All are very short trips and these areas are family friendly.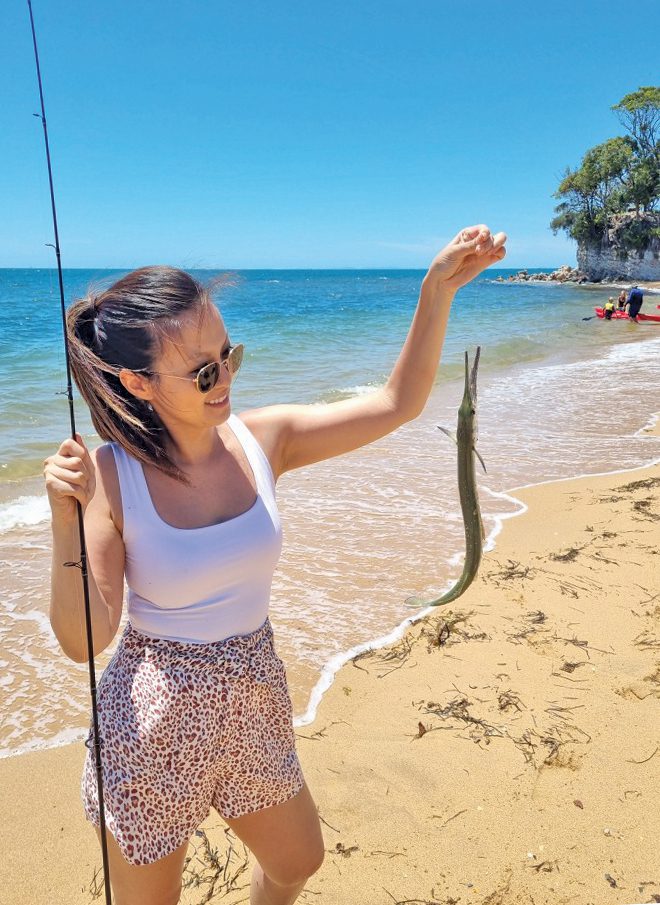 There are so many places in the Moreton Bay region to spend a day or even a few hours of quality time with the whole family or even just the kids. White Patch, Bongaree, Red Beach, Skirmish Point and surf side Bribie Island, and if it's too windy on one side it's only 10 minutes to the other side, and it can be a dramatic change! It's such a beautiful place to visit and there are plenty of services and family friendly areas. White Patch would have to be my go-to place on Bribie Island.
Beachmere is a little hidden gem too – overlooked by many, this place has to be one of the most relaxing I've been to and there is plenty of great beach area for the kids to burn off energy as well. Coochin Creek is a bit off the beaten track but is a great place to kick back and unwind with the family. Plenty of fish can be caught with the kids and there are also heaps of areas to explore. With places such as this, always remember to pack the Bushman, Off or NoBites to keep the midges and mosquitoes at bay.
If you are relying on public transport, Shorncliffe is the destination for you. It is literally a 5-minute walk from the last station to casting a line. One jetty that is going well and providing a great range of fish is Shorncliffe Pier – you just don't know what it's going to produce next.
Recently we've seen stonker bream being caught on hardyheads, herring and blue bait, while the baitfish around the pier are getting smashed by the predators below! As usual, Glenn was not far from the action and chaos.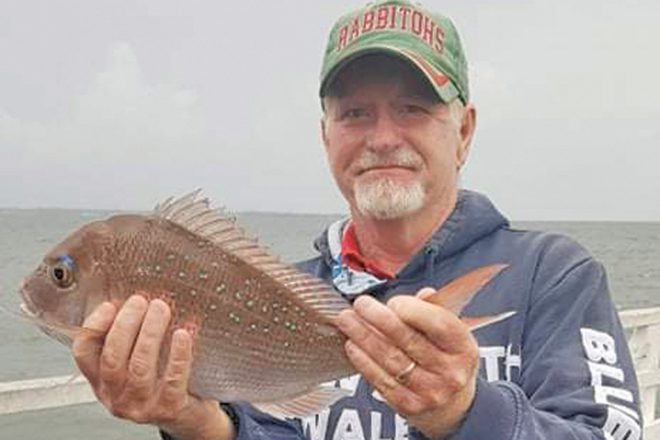 Peter landed a very nice little snapper off the Shorncliffe Pier recently. It just goes to show – put in the time and you get the rewards. Well done Peter and I hope you make many more memories out there.