Thirty new public moorings will be installed across the Whitsundays to help protect sensitive coral on the Great Barrier Reef.
The new environmentally friendly vessel moorings will be located at key points on the Reef to provide safe and sustainable access to some of the Whitsundays' most popular snorkelling and anchorage sites.
Townsville-based company Pacific Marine Group has been awarded the contract to carry out the installation works which are expected to take place in May this year.
Pacific Marine Group also recently completed the installation of 13 new public moorings at offshore reefs off Townsville, as well as around Orpheus and Pelorus Islands.
This investment increases the number of public moorings available in the Whitsundays and Townsville areas to 246, after 30 similar moorings were installed in 2021.
The public mooring project is part of the Palaszczuk Government's $3.9 million Reef Trails project to reduce anchor damage on coral reefs and improve public access to the Great Barrier Reef.
The moorings will be managed and maintained through the Reef Joint Field Management Program, which is funded by the Queensland and Australian governments to deliver crucial on-ground actions to protect the Great Barrier Reef.
Quotes attributable to the Minister for the Environment and the Great Barrier Reef Meaghan Scanlon:
"The Great Barrier Reef is Queensland's most iconic natural asset and our investment is designed to protect it, while also supporting a sustainable reef-based tourism industry.
"There are now 309 public moorings and 289 reef protection markers throughout the Great Barrier Reef that can be used by recreational boaties and reef-based tourism operators.
"The moorings help to reduce the impact of boat anchors on coral reef, sea grass beds and other sensitive marine habitats, which in turn supports the long-term health and resilience of these important ecosystems.
"Investing in eco-friendly moorings is not just good for the environment, but also good for the local economy as it attracts eco-conscious tourists who are willing to pay for sustainable tourism experiences."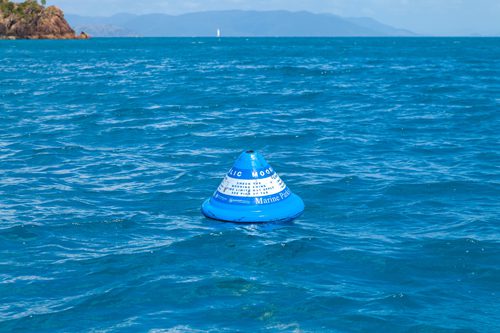 Quotes attributable to Steven Jones, Business Development Manager, Pacific Marine Group:
"Pacific Marine Group is pleased to be continuing our longstanding relationship with Queensland Parks and Wildlife Service (QPWS) with this mooring installation program," he said.
"We have installed over 400 of our Environmentally Friendly Moorings all along the Great Barrier Reef, with many now up to 30 years old and performing as well as the day they were installed.
"This project will use all North Queensland local supplied labour and materials, with the planning, procurement and fabrication phase employing around 15 people, and the site installation phase also employing around 15 people between marine crew, diving crew and Management crew.
"Our unique Environmentally Friendly Mooring system continues to provide positive environmental outcomes by providing an alternative to vessels dropping anchors in sensitive marine environments."
Further information:
More information about public moorings in the Whitsundays and across the Great Barrier Reef, including maps, GPS positions and vessel size classes is available at Public moorings and no anchoring areas
Boaties can learn more about public moorings and responsible anchoring in the Great Barrier Reef at: https://youtu.be/vz4He7dG8Es
Further photos and vision are available at: https://bit.ly/3Z2RCRT