The Rainbow Beach Family Fishing Classic held on June 11-17 proved to be a sensational week of fishing, fun and family entertainment.
With over $200,000 worth of prizes generously provided by 46 sponsors, the event attracted record-breaking crowds and showcased the exceptional fishing opportunities of the region.
The highly anticipated annual competition did not disappoint, leaving participants and spectators thrilled with the exciting catches and remarkable camaraderie.
The Rainbow Beach Sports Club served as the epicentre of the event, offering a lively atmosphere and an array of activities for everyone to enjoy.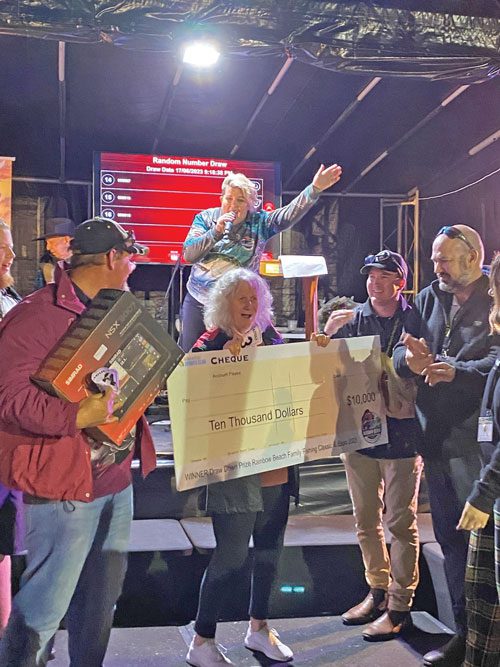 Throughout the week, anglers from all skill levels showcased their fishing prowess and competed to land the biggest catch.
The weigh-ins were a sight to beheld, with impressive fish being brought in and measured.
In the adult category, several notable winners emerged.
Alan Balfour snagged a flathead weighing an impressive 2.63kg, while Brian Byrne reeled in a sizable tailor of 3.236kg.
Justin Walters earned recognition for his catch of a red emperor – a whopping 12.995kg.
Suzie Arthur's mulloway came in at an impressive 10.556kg.
But the biggest fish of the week was landed by Ian Brookes, who triumphantly presented a colossal blue-eye trevalla tipping the scales at a staggering 21.237kg.
There were great prizes for the junior, cadet and adult draw down, with Wendy Blake taking out the much-anticipated adult draw down prize of $10,000 cash.
Keeping it in the family, Wendy's son Gary took out second prize, winning a sounder.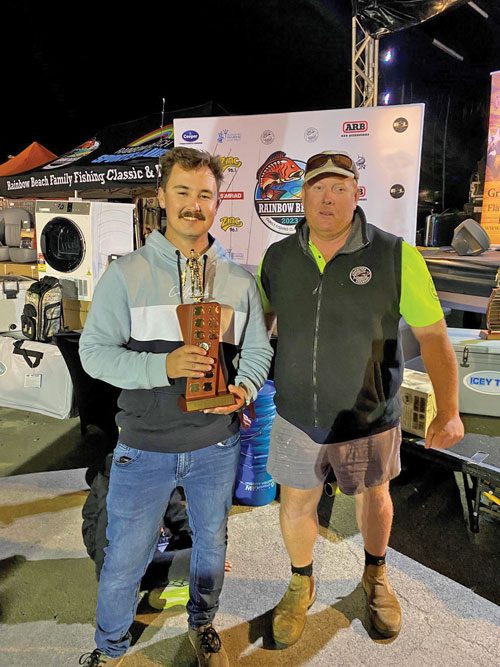 However, RBFFC isn't only about competing and prizes.
It also celebrates the joy of fishing and the spirit of community.
In the junior category, Ben Horne was awarded the prestigious Peter Brady Memorial Trophy for being the best and fairest angler, and Lachlan Byrne was honoured with the Cedric Byrne Memorial Trophy for his tailor fishing.
These accolades highlight the dedication and integrity displayed by participants.
The 2023 RBFFC event was favoured with fantastic weather for most of the week, which created an idyllic backdrop for families to bond, enjoy delicious food and explore the vibrant expo area.
Numerous exhibitors presented their products and services, catering to all fishing enthusiasts' needs – from fishing equipment to mouth-watering food stalls – and offering something for everyone.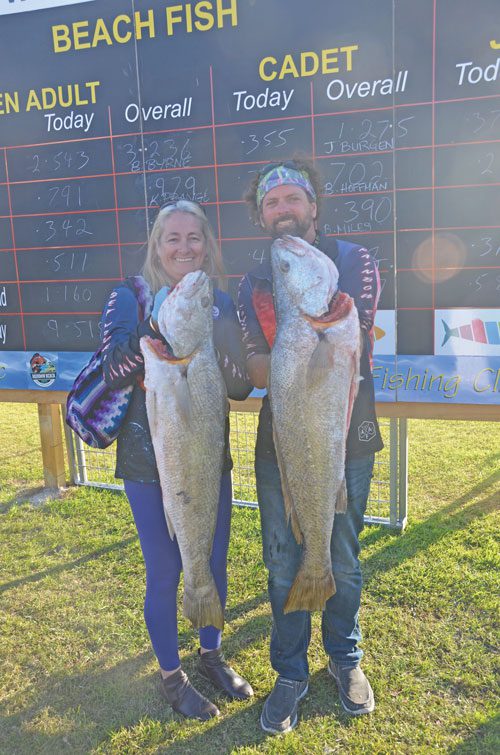 The nightly raffles organised by various community groups added an extra touch of anticipation and excitement, providing attendees with the chance to win fantastic prizes while supporting local initiatives.
The Rainbow Beach Family Fishing Classic truly showcased community spirit and commitment, coming together for a worthy cause.
Looking ahead, mark the calendars for next year's RBFFC – scheduled to take place from June 2-8, 2024.
With the success and enjoyment of this year's event, anticipation is already building for the 2024 event.
RBFFC continues to be a highlight on the local calendar, drawing participants from near and far.
The 2023 event's ability to bring families and fishing enthusiasts together, coupled with the generous support of sponsors, made it an outstanding success.
Congratulations to all the winners and participants who made this year's competition a memorable experience.
We look forward to witnessing even greater feats and unforgettable moments next year.
The above contains excerpts from Chantelle Bozicevic's piece in Gympie Today.