Our initial plans for the mini lap trip were to head to South Australia and follow the coastline west.
However, as we had no fixed bookings apart from Lucky Bay near Esperance and around Ningaloo and Exmouth, we had the ability to change tack on the fly.
As we soon found out, there was also a downside to not booking anything, particularly for busier periods such as Australia Day. Being flexible and adaptable when travelling will work in your favour.
It probably took a month or more for us to work this out and to come to terms with the fact that we weren't going to see everything on our list – especially in six months. To see and experience more places, a year or two would have been ideal, but that wasn't possible for this trip.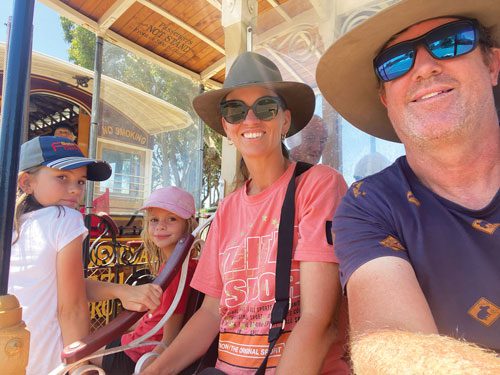 Even with that amount of time, you're only scratching the tip of the iceberg in terms of places to visit and things to experience. We sure do have a massive and awesome country.
Our destination on the southwest coast of Victoria was Warrnambool.
The massive caravan park was on the coast, which meant we could wash the dirt from inland Australian off and get some saltwater on our skin.
The only issue was that most of the caravan spots were designed for 18' vans, needless to say it was a little challenging trying to get the 22'6" JB into a few of the sites, so we ended up in the boondocks.
This was a blessing in disguise because there was a nearby path to the beach, which meant we were able to have a dip moments after quickly setting the van up. Having not seen the ocean for a while, we needed to reinvigorate ourselves and get some saltwater back in our veins, so to speak.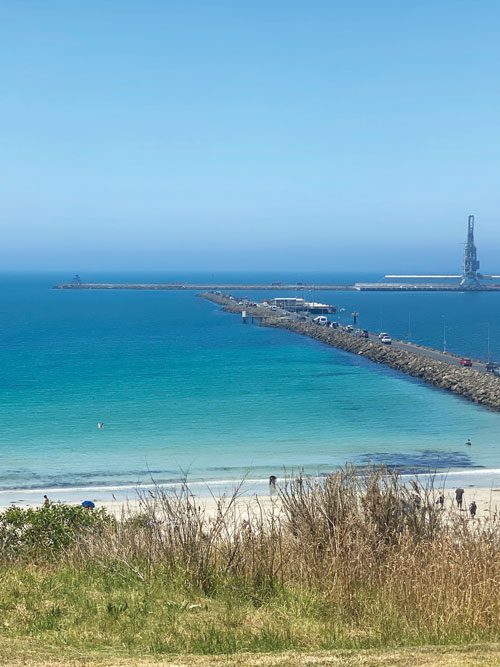 Warrnambool
Warrnambool is a bustling coastal village at the end of the Great Ocean Rd. We had enjoyed our numerous free camps watching amazing sunsets, but it was good to hold up for a couple of days in a populated spot.
Living in a small space can be challenging at times and when you're remote, there are often times you don't see many people.
So, a bustling campground was a great way for my wife, daughters and myself to chat with fellow travellers and other kids.
There's plenty to see and do in Warrnambool, and there were a few standouts for us.
Being beach lovers, McGennans Beach was a must, with its white sand and clear blue water.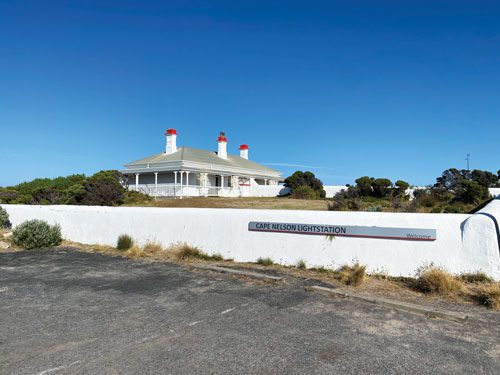 At the time of our visit, there were small waves that were perfect for the kids to hone their bodyboarding skills on.
The water was rather icy, and while we didn't bring wetsuits – mainly because we've never had the need for any – it was still great fun.
Another place well worth visiting was the Hot Springs Sanctuary at the Deep Blue Hotel.
The open air geothermal mineral bathing cost our family $156 for 2.5 hours of pure bliss.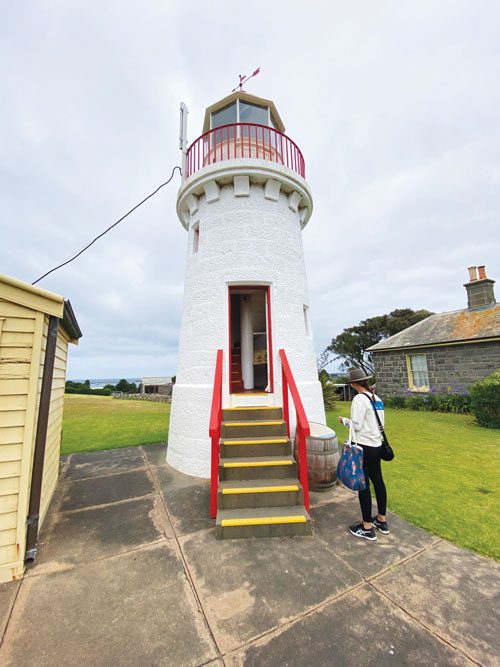 I was a little sceptical at first, though I probably ended up enjoying the therapeutic waters – that are naturally rich in minerals – the most.
The pools varied in temperature from 42C and 14C, which meant you could soak up the goodness in the hottest bath then dip into the coolest, invigorating the body and reliving any aches and pains.
Having an interest in most things marine, we also visited Flagstaff Hill, where you're able to experience a day in the life of a nineteenth-century port town.
Since we took the kids out of school for this trip, I felt it was important to visit places where the kids could learn outside the classroom while also having fun.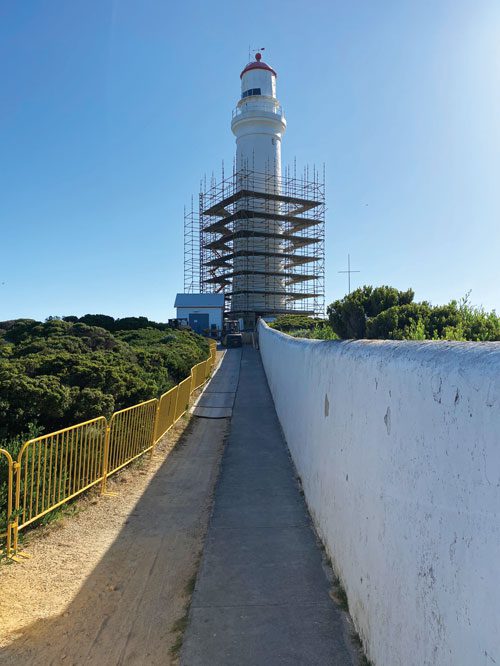 Port Fairy
As mentioned, the plan was to follow the coastline with an occasional inland detour when required.
However, on this occasion, we spot hopped only a few kilometres down the road – 21km to be precise – to the quaint fishing village of Port Fairy.
We stayed at the Southcombe By The Sea Caravan Park which was again jam-packed with people and also set up to accommodate smaller vans.
By this stage, we were used to the more remote sections of a caravan park – and we preferred them as we weren't packed in sardine-like.
Port Fairy was an awesome little place, and we spent a few days absorbing the way of life and getting a feel for how it would be to live in such a spot.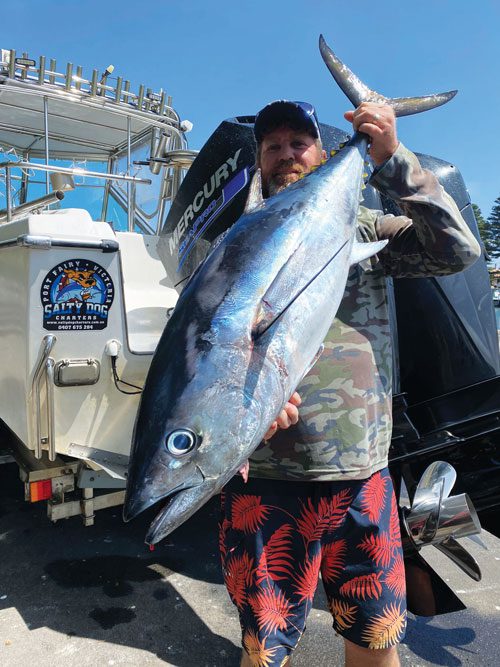 We played cardio tennis and my daughters had tennis lessons – we felt we needed a bit of exercise because we hadn't done as many walks as we'd hoped.
Fortunately, the weather was awesome at around 24C – which the locals explained was as good as it got – looked like we nailed the weather at Port Fairy.
I was also fortunate to receive a family duties leave pass and headed out on a fishing charter. The plan on the fishing charter was to target snapper early and then look for tuna.
Unfortunately, the snapper had lock jaw, so a move to target tuna was fast-tracked, which saw six lines out the back and each person selecting a rod.
After rigging up in the sheltered water near Lady Julia Percy Island with thousands of seals nearby – a novelty for a Queenslander – we were soon trolling around while keeping a keen eye out for birds.
It didn't take long before five of the six rods hooked up at the same time – unfortunately, mine was the one that failed to get an initial strike.
However, as it was a soft plastic-style lure – similar to a Lunker City Slug-Go – I kept it in the water, which allowed it to slowly sink while mayhem unleashed on the boat, with rods and lines going everywhere.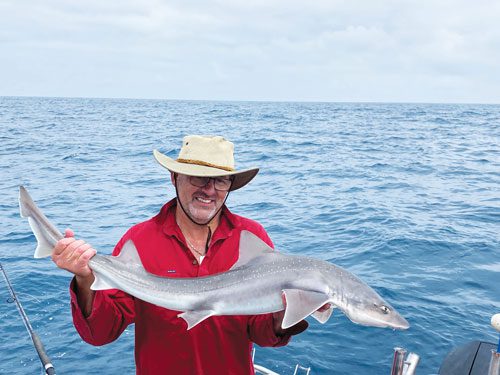 As the boat paused and the skipper got all the lines sorted in terms of which angler was coming in first, my line took off and, with a quick set of the hook, I was on as well.
With a bit of shuffling about with rods and line going over and under each other, five of the six hook-ups were landed.
Unluckily, one was dropped at the side of the boat, with the hook slipping free as tension was lost.
Though I was last to get my fish in – I let the others get theirs sorted – I did manage to land the biggest fish.
All fish were quickly spiked, bled, gutted, ice put inside their gut cavity and in the kill tank to keep the meat fresh.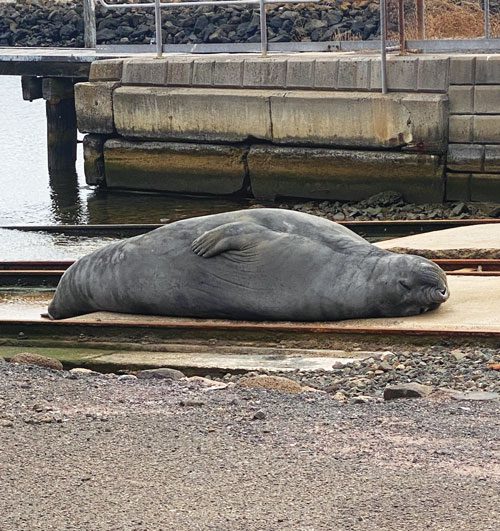 I'm not familiar with catching southern bluefin tuna – apparently their meat can cook if not looked after properly once caught.
After the fish were sorted, we moved to a new spot the skipper had found when we were trolling, which he said looked good for gummy sharks – a species I was keen to catch too.
The secret was to put out a good berley trail and wait with your bait near the bottom.
It took a few hours but eventually a few gummies were hooked, as well as a broadnose sevengill shark, some skate and various other fish.
I didn't manage to get one, but that means we'll just have to make another trip down south at some stage.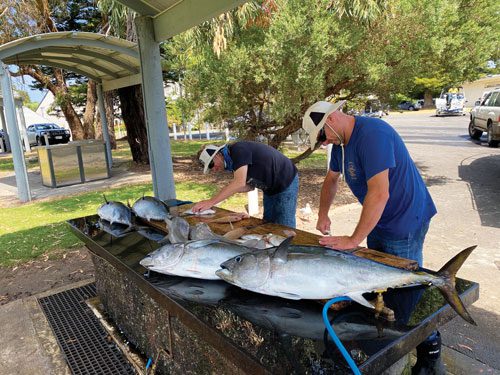 After a solid effort chasing gummies, skipper Dan made a quick detour on the way home and we managed to put some juvenile snapper – or pinkies as they're called in this area – in the icebox to round out the catch.
We also did a quick troll looking for salmon slightly outside the surf break.
I've never trolled for Australian salmon and, though not rated as a great table fish in Queensland, down south they are happy to eat them straight after capture.
One of the fishos did pick up a salmon, but as it was only small, it was released.
Anyone looking for a great day out with a skipper who is prepared to do the miles and mix it up to put fish in the box, I highly recommend Salty Dog Charters – give Dan a call on 0407 675 284 or check out saltydogcharters.com.au
The best part was that the deckhand and skipper filleted the fish, which were shared evenly among all fishos.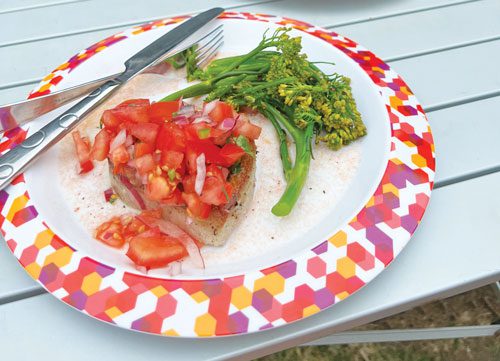 Portland
Our last main stop in Victoria was at Portland, where we stayed at RV Camping, run by the Portland Tourist Association. This free camp had water and a dump point available, which were two of the three necessities ticked off.
The area was also large, so you could have your own space – if you get there early enough because plenty of people want to stay in this spot.
As the name suggests, Portland is a vital shipping destination and is the only deep-water port between Melbourne and Adelaide. The large port dominates the shoreline for much of the area.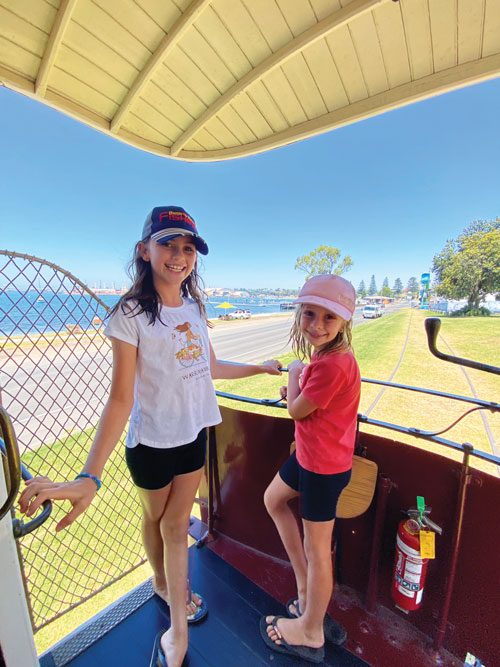 Thankfully, outside of this are a few nice beaches, including the ones in Portland Bay and Nelson Bay and the secluded Pivot Beach, which had small waves for my girls to enjoy more bodyboarding.
You could also drive your car onto this small beach, giving you a good base to set up to watch the waves and kids.
The Cape Nelson Lighthouse was worth a visit, though the café was closed when we were there. You can stay at the lighthouse too – an interesting way to spend a night.
Another attraction was the tram ride in the town that provided a rundown of its history and allowed for sighting various places of interest.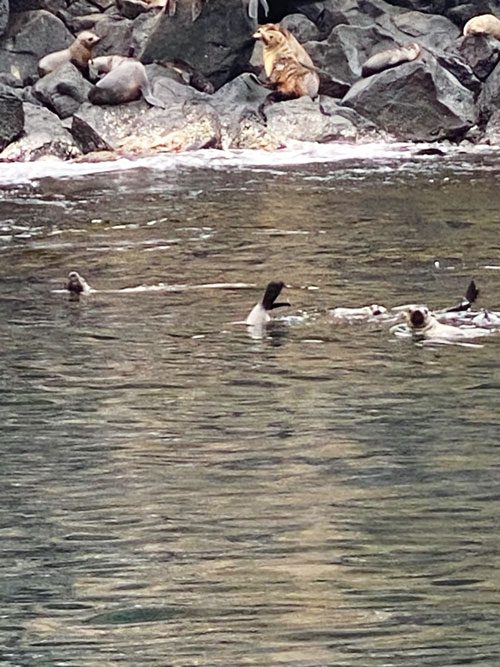 When here, we were very lucky to see an elephant seal that had based itself on one of the boat ramps at the port. It seemed very content, lying there with the occasional snort.
Overall, we thoroughly enjoyed the southwest coast of Victoria – it is worth a visit, if you're down that way.
Next month, we cross the border and check out what South Australia has to offer.
To keep up to date with our travels and to see more photos follow us on @bushnbeachadventures