After our quick foray into the outback, it wasn't long before we were en route back to the coast.
As much as we love the bush, there is something to be said about sitting on the coast, enjoying the cooling breeze as you watch the sun sink slowly over the horizon, signalling the end of another day in paradise.
We decided to skip Bremer Bay as we'd heard the road was in poor condition, plus we were on a tight schedule to meet my in-laws and stepson, who were flying into Perth to join us in exploring southern Western Australia for a few weeks.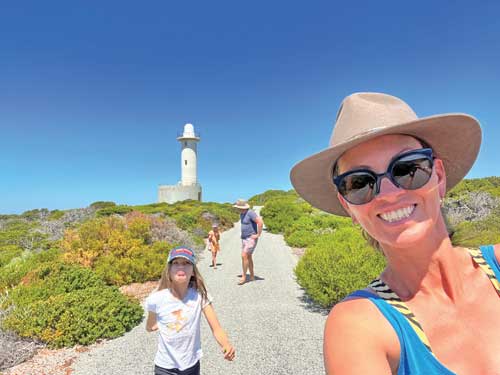 Though after speaking with some fellow travellers, we possibly should have made time for a quick stop at Bremer Bay – next time!
Instead, the call was made to head straight to Albany and follow the coast around the southwestern tip of WA.
I am a patriotic Queenslander – we live in god's country here – however, WA is on a par with the sunshine state, which made it an extremely enjoyable place to explore and immerse ourselves in.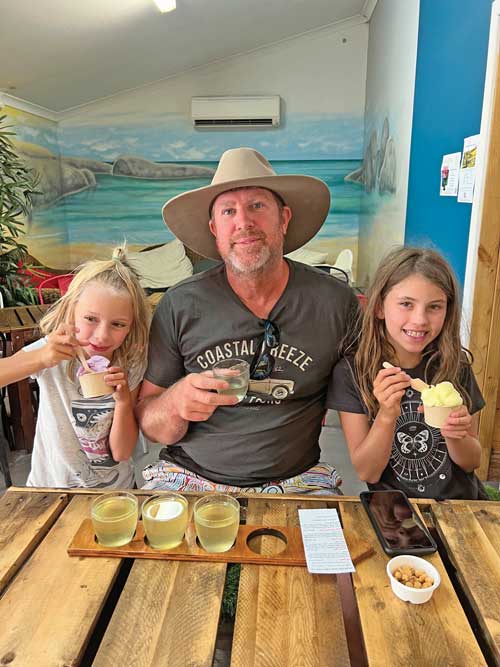 Albany
Our stopover in Albany was our first venture to a larger town in several weeks.
Despite having a host of beautiful beaches and an awesome national park, I wasn't overly impressed with the town itself.
Port Albany was busy, and it gave the air a 'dirty' feel, which was a shame as it's situated on what would have been a nice piece of coastline.
Unfortunately, this is a main reason why the town exists, as it provides jobs for many locals.
That said, we did manage to find a more secluded spot to enjoy some fresh fish and chips on Middleton Beach, but that also became a hive of activity as the day progressed.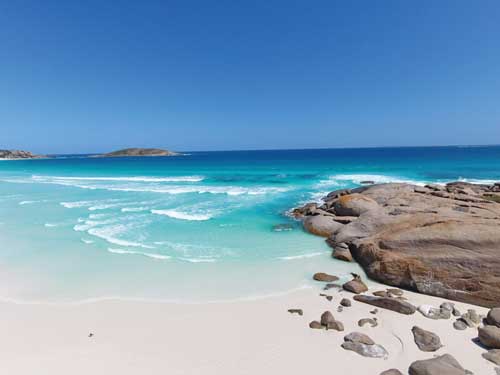 Thankfully, Torndirrup National Park, which has several natural attractions worth checking out, is only a short drive from town.
The Gap, Blowholes, Natural Bridge and Salmon Holes are all worth visiting and are scattered throughout the national park.
The national park is very enjoyable to drive through and it's evident a lot of money has been thrown at it to make access to these natural attractions easy for everyone.
This is great because it really is a spectacular part of the world, with rugged rock cliffs descending onto white sandy beaches lined with crystal-clear blue water.
Another visit-worthy attraction is the old Albany's Historic Whaling Station.
It was here we were able to learn the history of the town and how it was once a thriving whaling village.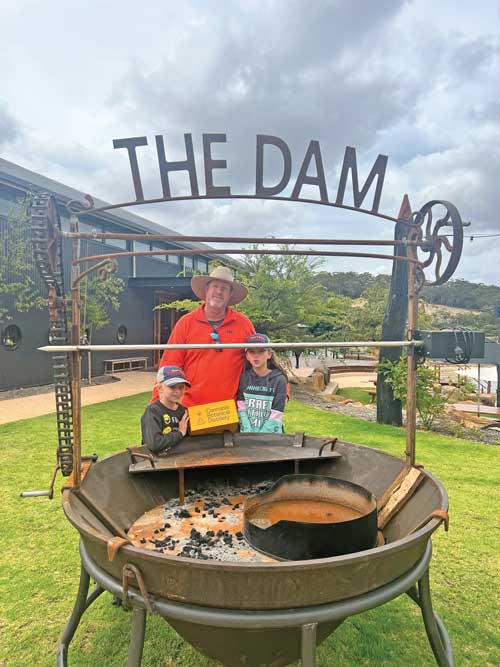 Denmark
My tribe certainly enjoys the free-camping aspect of traveling, however occasionally it's nice to change it up and stay at a caravan park.
The fact that you can plug into power and have access to water does make life easier, plus it allows you to freshened up and prepare for more time off the grid.
We originally booked in for one night at the BIG4 in Denmark on Ocean Beach, but soon changed that to four nights after we saw how the kids had made new friends instantly and realised what there was to do in the area – which was heaps.
The town of Demark was a very quaint and peaceful place that had a bustling IGA, where we sourced fresh fruit, veggies and pre-made meals for a few days.
The town also boasts a few fine dining spots, including The Dam that produces hemp-infused ginger beer on site – it tasted good.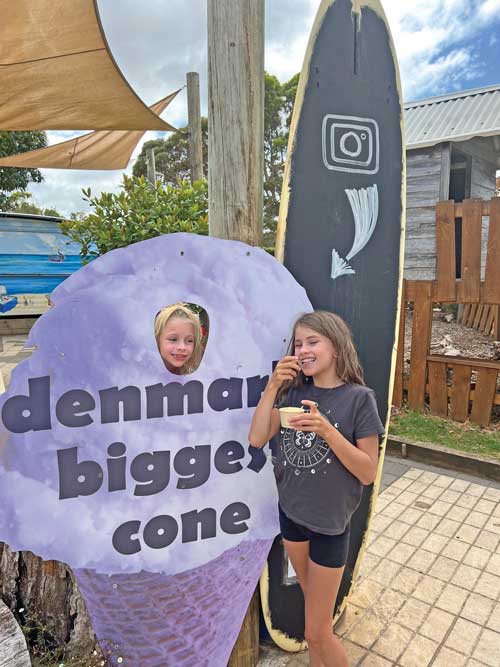 Aside from these attractions, there was also a mix of random boutique places scattered within a short drive of town, including Denmark Chocolate Company, Denmark Good Food Factory and Jassi Leather Works – all worth a look.
Another place we ventured to via the courtesy bus at the BIG4 was Willoughby Park Winery and Boston Brewing Co.
The large area was well set up for live music, with plenty of room for the kids to play outside, and the refreshments were on point.
One last place we managed to visit was The Surf Gallery – what an array of surfboards they had on display.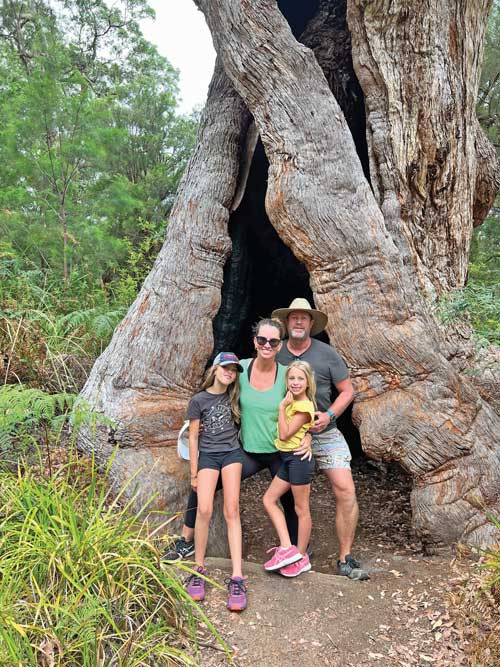 With both of my girls recently sparking an interest in surfing, it was awesome to wander through the surfing museum, which detailed the history of the surfboard and where its beginnings lay.
Best of all, my girls got to hold some famous surfers' boards, including one of Mick Fanning's.
In addition to the wealth of attraction this small town had, you could also get back to nature by spending hours in the local William Bay National Park.
There you could snorkel in the protected waters of Greens Pool, take a walk to Elephant Rocks, or freshen up in the natural freshwater spring on Waterfall Beach – all which were simply amazing.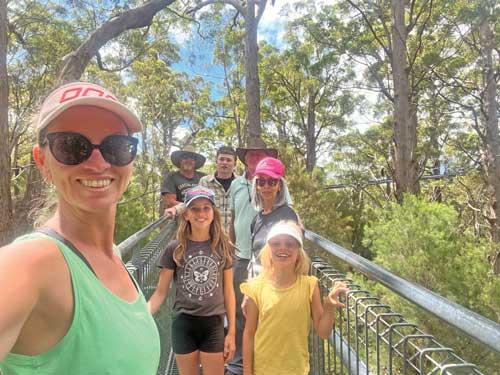 Walpole and Nornalup
As mentioned, we planned to meet some family in southern WA and tour with them around the area.
The first place we visited was the Valley of the Giants Tree Top Walk – to get everyone in the mood for climbing one of the massive karri trees.
Unfortunately, the boardwalk section – the 'Ancient Empire', which is on the ground – was closed due to being upgraded to allow better access, though the tree top section was still open.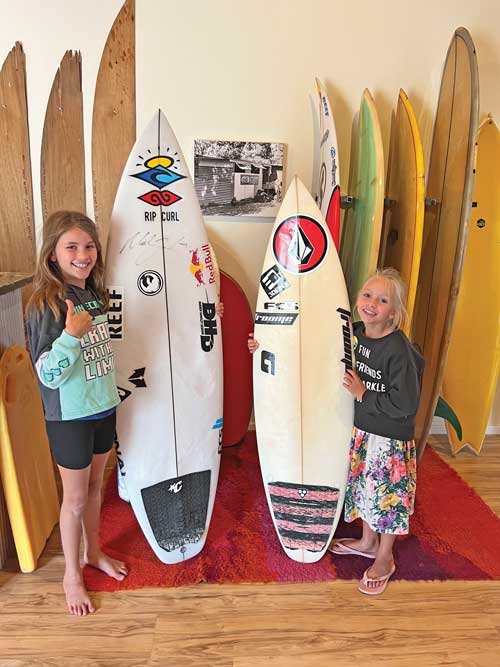 I'm not afraid of heights but the same can't be said for the entire crew, particularly when 40m off the ground.
Despite that, all managed to work their way along the walk, which enabled us to appreciate just how big these trees are – massive!
To further explore this area, we ventured to a place where you could climb one of these ancient trees, so plans were made to head to the Gloucester Tree.
The Gloucester Tree was originally used as a fire lookout from 1947 to 1952 and was one of eight lookout trees.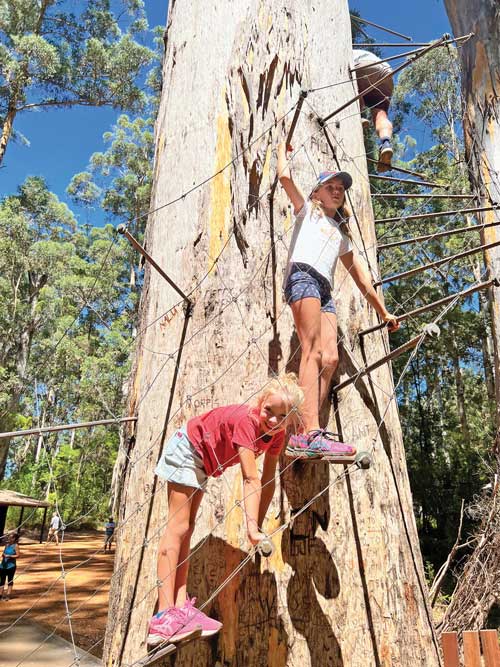 Earlier this year, improvement works were carried out at the Gloucester Tree, which included repegging, so it could be climbed safely to a height of 42m before reaching the platforms.
When open, you can climb 53m to the lookout structure for spectacular views over the surrounding karri forest and farmland, which Slater and I did.
Unfortunately, it looks as though this tree has since been closed on the advice of structural engineers, so that work can be done on the upper platforms.