Welcome to your weekly Sunshine Coast Fishing report. We are pumped that our little report is gaining such a big following on the coast! It's been a pretty quiet week for fishing on the Sunshine Coast, with a few good catches for those willing to persist. Next week is looking cold and windy, with rain expected from late Sunday.
Offshore
Smithy from Smithy's Charters reported catches of amberjack, tuskfish, hussar and kingfish at The Hards, with tuskfish and hussar at the North Barwon Banks.
Offshore from Caloundra was very average this week with the choppy seas not giving much access to open water.
A reminder that the closed season applies to snapper and pearl perch throughout Queensland tidal waters from 15 July to 15 August.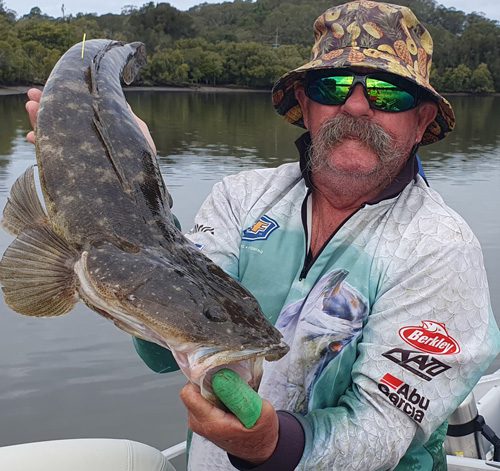 Maroochy River
Fishing has been similar to last week, with trevally still running in the lower reaches, and plenty of flathead and bream about. We've had reports of some nice soapies at the Cod Hole, along with schools of big tailor.
Some decent size flathead have been caught in the lower reaches of the Maroochy, with some good flathead caught between 50-85cm reported. They've been caught on the run-out tide on soft plastic Paddle Tails. Try Berkley Powerbait Nemesis Paddle Tails or Gobblers Paddle Tails.
Noosa River
Bream, flathead, trevally and the odd mangrove jack have been reported over the last week in the Noosa River. Around Munna Point and Noosa Sound are your best spots for chasing flathead and bream. In addition to flathead and bream, the lower reaches have been good for trevally and queenfish.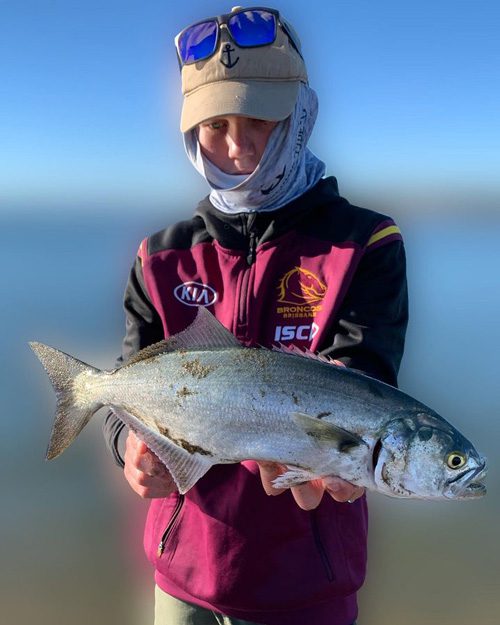 Caloundra
The Caloundra end of the Pumicestone Passage has been fishing well over the last week, with catches of jewfish, flathead, trevally and a nice 90 cm barramundi, caught on live mullet. If you're chasing jewies, try live baits or soft plastics in the deeper water during the day, or up on the shallow sand banks at night.
Flathead have been in good numbers and are taking just about anything from live bait, soft plastics and whole pilchards. Try slow retrieving an unweighted baited rig into the current. You can try around the canal entrances, around bridges/pylons, or in gutters of the beach.
If you're a keen fisho and would like to contribute to our fishing report, send us a message on our socials or email info@baitmasterfishing.com.au. You can also tag us in your catches on Instagram and Facebook.
If you need fishing gear, ice and bait including live beach worms and fresh mullet, make sure you call in and see us at 311 David Low Way, Bli Bli. We also offer rod and reel servicing and repair at the best prices you'll find anywhere on the coast.
Trent and Corinne
Bait Master Fishing and Tackle