We've enjoyed a few good fishing days on the Sunshine Coast this week, however the wind has returned and doesn't look to be easing off anytime soon. The forecast suggests the breezy conditions are here to stay for the upcoming week, with a slight pause on Saturday, making it the only decent day for fishing. Expect warm conditions with little to no rain, so if you manage to find a sheltered spot out of the wind, you might have some luck!
Offshore
Those heading offshore have reported some good catches in amongst the tricky conditions this week. The Hards continue to be a hotspot, with reports of amberjack, kingfish, snapper, tuna, and bonito keen on jigs. Yellowfin tuna have been biting on the shelf with stick baits and trolled minnows yielding success.
Freshwater
Freshwater fishing continues to deliver some good catches, making it an excellent option over the next week to get out of the forecasted windy conditions along the coast. If you're chasing bass, try casting in the shade under trees using soft plastic frogs with a quick retrieve. Sooty grunter are getting more aggressive with the rise in temperature, with small poppers and little jerkbaits your best option for lures.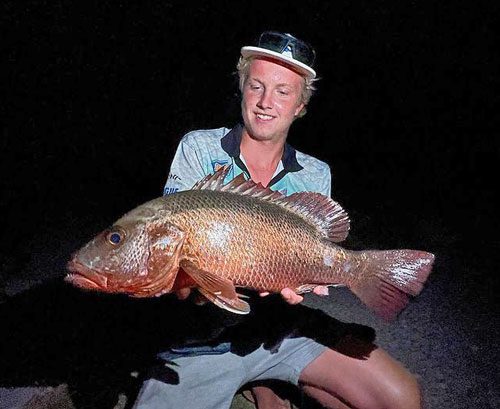 Maroochy River
The Maroochy River has been a little quiet this week, however Dunethin Rock and the Cod Hole have continued to fish well. There's a lot of bait around if you're planning on throwing out the cast net. Some big barramundi have been caught in the river over the last few weeks, and live bait seems to be drawing them in.
Mangrove jacks are being caught in good numbers, and there's also been some larger flathead catches reported this week. Bream continues to be a staple catch, with some good-sized catches reported this week. Mud crabs have been on the quieter side. Hopefully we will get some much needed rain soon to flush out the creeks and rivers and get the crabs moving again.
Noosa
Noosa continues to be a bit hit and miss, but as always, patience and persistence is key. Some good catches of sand whiting have been reported at the mouth and the Frying Pan. Along the Tewantin reach, trevally and grunter bream continue to make their presence felt.
Try around the Noosa River mouth for flathead and trevally. Live bait is a great option, otherwise small paddletail and prawn imitation soft plastics are the pick of the lures.
Caloundra
The strong winds have kept things fairly quiet this week, however the passage continues to deliver good catches of flathead, summer whiting and bream. Live bait is also your best option here, with yabbies proving to be most effective. The rocks continue to host some big tiger squid, and if you're lucky enough to find a break in the windy conditions , there's been reports of sweetlip hanging around close.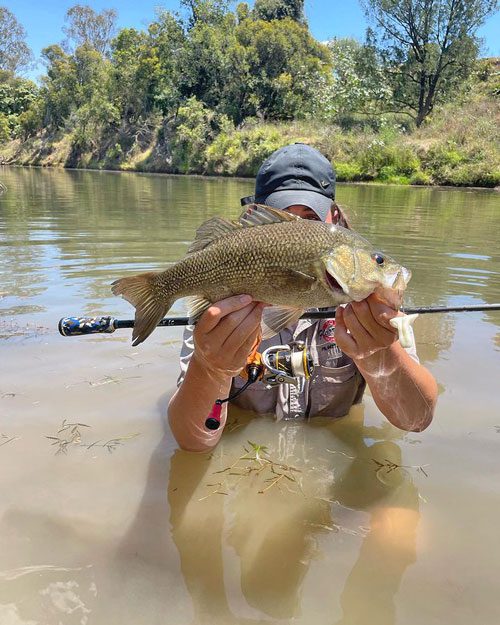 Freshwater Worms
We've become well known on the Sunshine Coast for stocking premium live beach worms, but we often get asked if we have freshwater options. Now we do! We are excited to announce that we are now the Sunshine Coast stockist for Australian Worm Farm worms. We are stocking two excellent varieties: European Nightcrawlers and African Nightcrawlers.
European Nightcrawlers are known for their versatility in both fresh and saltwater fishing. They have a remarkable longevity, surviving well without refrigeration, and when kept at 7C-9C, they can last up to three months.
African Nightcrawlers, on the other hand, are a favorite for freshwater fishing, and like their European counterparts, they don't require refrigeration, making them a convenient choice for your next fishing adventure. Make sure you call in and see us before your next freshwater trip to stock up on these little beauties!
We thank our customers for your continued patience during the Bli Bli Bridge works. We know what a pain it is, so we are so grateful that our customers have continued to make the trip to see us. You'll find us at 311 David Low Way, Bli Bli, and remember we are currently offering free shipping on orders over $20 for Sunshine Coast locals.
Tight Lines!
Trent & Corinne
Tight Lines!
Trent & Corinne
Bait Master Fishing and Tackle