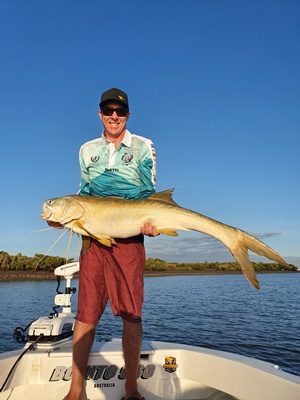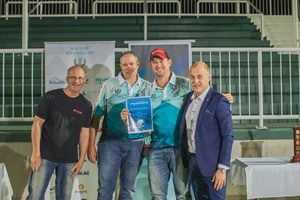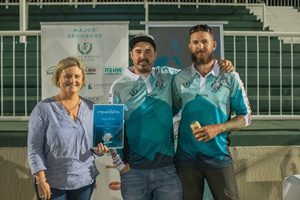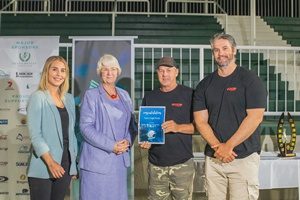 IT'S a sad time of year on the Capricorn Coast when barramundi are off the target list for three months. However, a sneaky Awoonga trip may be on the cards for a fix. This month we are going to focus on the results from the Fitzroy River Barra Bash that was held in October.
With COVID-19 messing with just about every other competition throughout the Rockhampton region that we look forward to, it was comforting to get the news that the Barra Bash was going ahead. Restrictions meant that registration night was chopped down to a pack pick up and a quick individual de-brief on the rules and regulations. Third barra bash
I liked this idea, as everybody was keen to get home and sort their gear for the following day, rather than sitting around waiting. I did miss the catch up and yarn with good mates, which was the downside. The conditions were looking perfect for the two competition days, with light wind and warm days forecast.
We spent the two days before the comp having a snoop around to see where the barra were, and also what the other boats were doing. It's always a good idea to try and find a couple of spots away from the main crowds. Day one was what I would describe as one of the hardest days I've spent on the Fitzroy.
We had perfect conditions, but the barra seemed to have done a 180 about-face and became tough to get a bite out of. I had only seen this happen when a change or significant weather event had put them off. Most other teams I talked with encountered the same thing and were finding it difficult, but that's the beauty of comp fishing – everyone fishes the same arena at the same time in the same conditions.Third barra bash
Good friends Tim Guy and Nathan Hooton of team 'Renegade' had a sneaky spot up their sleeves that produced the goods. They were sitting in first place after day one with 587cm of barra on the board. The consistent 'Beer and Bundy Boys' also had a blinder, staying hot on the heels of team 'Renegade' with 548cm. Team 'Edge Rods' rounded out the top three with 352cm.Third barra bash
Our team 'Humminbird/Minn Kota' were hanging in there at tenth place, as we had found a patch of small fish in the afternoon, which saved our day. The rules were pretty simple – your biggest 10 barra were counted for each day, so if you caught 10, you work on upgrades. To my knowledge 'Renegade' and the 'Beer and Bundy Boys' were the only teams to get a bag of 10, so well done to them.
The job wasn't done though, as day two would see the winners crowned. With day one being tough, we all knew day two would be even tougher. Two of the biggest issues we encountered in the Fitzroy were the lack of tidal run and the insane water clarity. Several of the local anglers, who had fished the river for years, had never seen it that clean – so the thinking caps were donned to keep up.Third barra bash
Our plan completely changed from what we'd had in mind after the pre-fish. We went chasing dirty water lines, but they were hard to find with the lack of wind and tidal run. Team 'Edge Rods' – consisting of Craig Griffiths and Karim De Ridder – absolutely killed it on the second day, to come from well behind to take the win with 687cm of barra on day two, for a total of 1039cm.
The 'Beer and Bundy Boys' weren't far behind with 401cm for day two and 949cm total. Team 'Renegade' held onto third place with 334cm for a total of 921cm. Team 'Gone Nuts' – consisting of Mark Boss and Steve Nutall – came in fourth with a total of 628cm and 'Tackle Happy' – Andrew Harris and Mark Buckby – took fifth with 591cm.Third barra bash
Cool prizes and cash were also up for grabs for king threadfin salmon catches. Team 'Hi Vis' took out champion team with 623cm and the biggest thready overall went to Cameron Wellsteed with a 134cm giant. With Iron Jack being one of the major sponsors, they came to the party once again with free beer for the presentation night, which was held outdoors at the Frenchville Sports Club.
I honestly can't speak highly enough of this competition and all the staff who make the event what it is today. A truly professionally run competition that ticks all the right boxes and is so much fun – you don't even need to catch a fish to take home a wicked prize. The Fitzroy River Barra Bash is now the region's premier barra competition.Third barra bash
Keep an eye on the Barra Bash Facebook page for 2021 competition dates. This is definitely one hell of an event that more people need to be a part of!