City of Gold Coast and My Catch Australia need your help removing tilapia and other introduced fish – goldfish, Texas cichlids, koi and European carp – from waterways in the region on Saturday November 11 from 6am to 5pm.
This is the first year the Gold Coast Pest Fishing Classic – formerly known as Tilapia Busters – has expanded to allow competition fishing to occur in all Gold Coast waterways, with standard fishing regulations still applying.
The day aims to encourage the use of our park and waterway assets and raise awareness of how we can all improve the quality of our waterways.
Along with enjoying the great outdoors and helping improve our beautiful lakes and waterways, there are a host of amazing prizes up for grabs, kindly donated by event sponsors.
These pest fish outcompete our native species for food and shelter, they cause damage to aquatic plants and increase water cloudiness.
They can also introduce diseases and parasites to our waterways that once introduced are difficult to remove.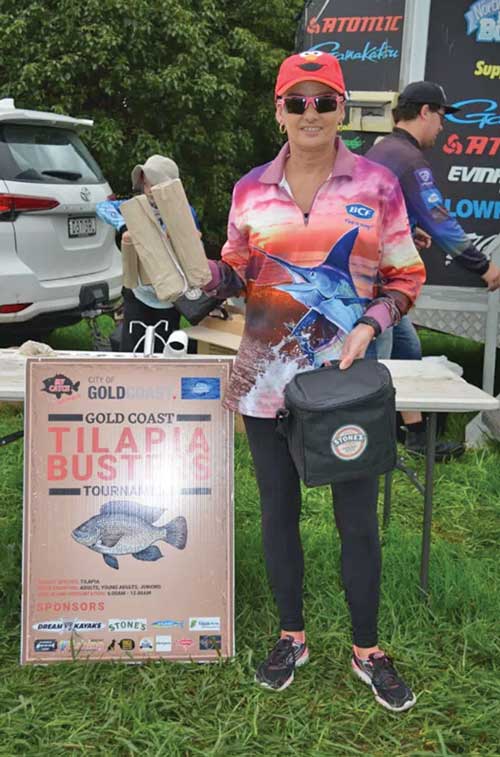 We also encourage anglers to identify and remove other invasive aquatic animals – red-eared slider turtles – and ornamental fish such as platy fish and swordtails.
All these species will be accepted at the weigh-in and should never be returned into our waterways.
The event weigh-in area is located at Boowaggan Rd Park 'n Ride area in Merrimac, opposite the Robina Parkway dog area.
Important information before you register
Each attendee including supervising adults must be registered to attend
Further event details including location information is provided within the confirmation email as you scroll down
Juniors and young adults should be supervised by guardians or carers
Best suited for ages five and above but all ages welcome
This is an unsupervised outdoor event held close to water, each participant must agree to accept the indemnity clause.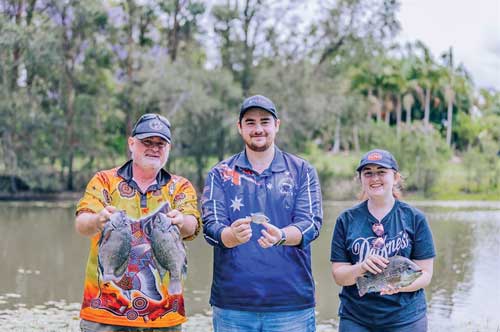 Tilapia Busters statistics
Registrations for the 2019 event totalled 409, with 347kg of tilapia removed and 102 successful anglers.
For the 2020 event, registrations were 338, with 342kg of tilapia removed and 72 successful anglers.
For the 2021 comp, of the 398 registrations, 71 anglers were successful and 302kg of tilapia removed.
And registrations for the 2022 event totalled 482, with 95 successful anglers and 95kg of tilapia removed.
The total tilapia biomass removed since 2016 is 3.175 tonne.
In the 2022 event, 11kg of carp were removed – the first time carp have been weighed in.
One red-eared slider turtle was removed during the competition and Biosecurity Queensland then funded a response that removed an additional red-eared slider turtle.
The longest tilapia caught was 46cm.
The largest bag was 57kg of tilapia.
The smallest tilapia was 8.5cm.
The longest carp was 50cm. pest
Visit pestfishingclassic.com.au for more information.