The past month has been interesting, challenging and a lot of fun. The fishing has been absolutely terrific, but the weather has been on and off. The early season thunderstorms created a few testing times on the water. The large downpours of rain have been good though, pushing the bait fish out into deeper channels creating some awesome opportunities around river mouths and bar entrances. summer Gold Coast
This month, if you're considering the Gold Coast Broadwater or Seaway areas, I suggest focussing on chasing mangrove jack, jewfish, flathead and even an occasional big bream. If at all possible, have all your equipment set up the night before – rods, reels and the boat fuelled up and ready to go at a moment's notice. Follow the weather forecast several days in advance to see when the next big storm is coming across and plan the trip for straight after it, when the increased flow of freshwater pushes through. summer Gold Coast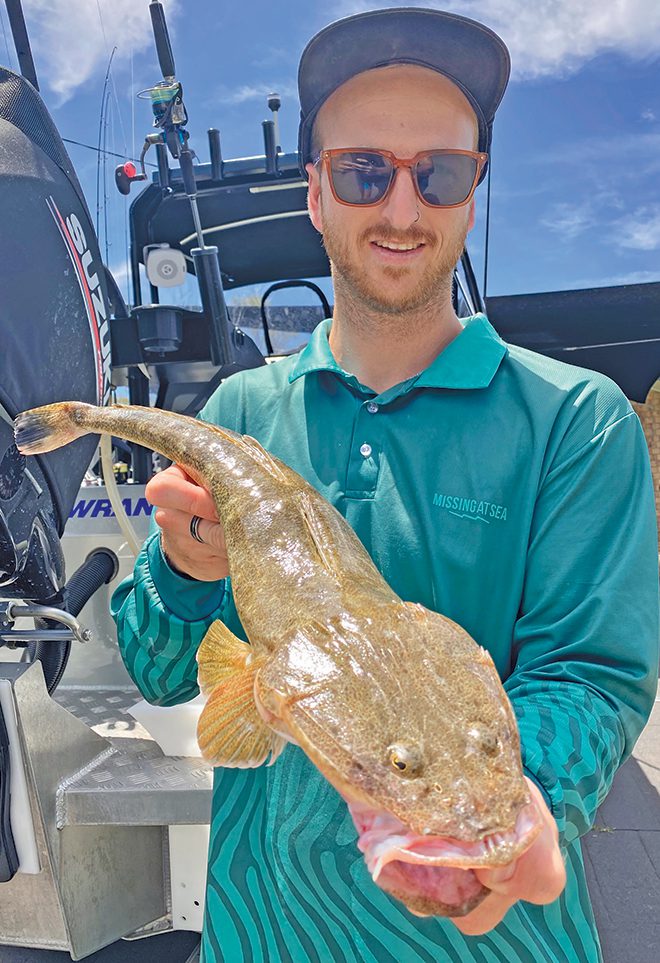 You'll see noticeable current lines through the Broadwater and out through the Seaway. Work the edges of the dirty water, particularly with live bait – you'll be surprised at what's possible to hook up on. Drift right on the edge of the dirty water and cast into the debris allowing your bait to flow back into the clearer water so that when it enters the strike zone, the larger predatory fish will notice it and attack. Keep your motor running and reverse back or alternatively deploy the electric motor to stay in the correct location. summer Gold Coast
Hot steamy afternoons leading up to stormy evenings are the perfect time to chase mangrove jack and live hearing, mullet fillets and prawns are great bait options if you decide to anchor up beside a jetty and slide a cast in between the pylons. When fishing for jack with bait, try to always have your drag done up very tight.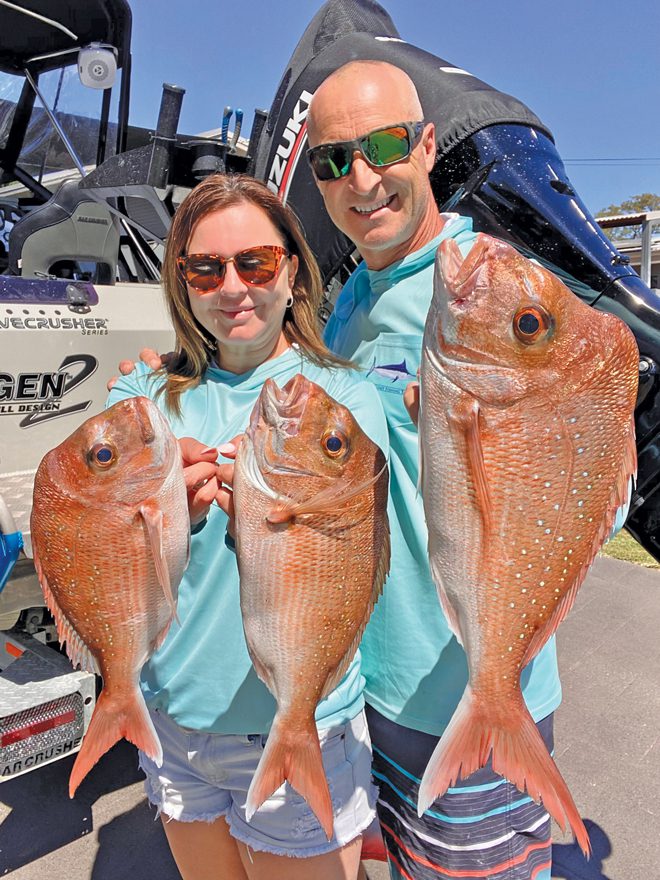 I use a good quality 30lb braid and at least a 30lb mono leader when bait fishing for mangrove jack – a 5'6" baitcast rod and good quality baitcast reel can be set and left in a rod holder. For live bait, I use a paternoster-style rig consisting of a teardrop-style sinker at the bottom and a 3/0 suicide hook about 30cm above the sinker. As far as bait go, something about 10cm long such as a potty mullet, herring or a legal whiting simply pinned through the nose so that it's looking natural as it swims is best.
Don't be afraid to cast the bait up into the rocks or among the pylons because this is where mangrove jack will ambush their prey. I can't stress enough the importance of a tight drag in this situation – a 50cm jack will easily bust you off if it can get a couple of turns of line off the spool. These fish are extremely powerful and know exactly where to snap the line off, so be prepared.
I generally don't fish more than two rods at a time because when the bite is on these fish will occasionally hit all at once, and trying to wind two jack in at once is very difficult.