AFTA 2022 – Best hard lure winner
IT'S no secret that swimbaits attract bites from big predators when other lures won't, but getting big baits into the strike zone without spooking the target can be a challenge.
Shimano's new ArmaBoost lure technology changes the game – increasing casting distance by up to 35 percent!
The innovative ArmaBoost hinge design allows the Bantam ArmaJoint to effectively fold in half on the cast, enabling unparalleled flight time, stability and casting accuracy for a swimbait of this size.
The Bantam ArmaJoint also features Shimano's ground-breaking Flash Boost system, engineered to constantly emit a fish-attracting flash during the retrieve, even on the pause.
On the outside of this lure, ScaleBoost technology provides the platform for some of the most realistic lure finishes in the world.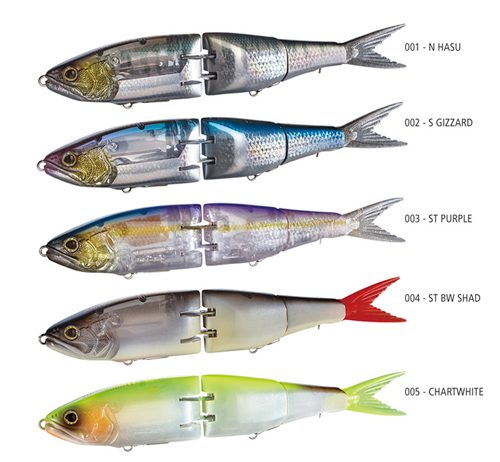 Shimano offers the most innovative fishing reels, rods and accessories in Australia and throughout the world. With the leading engineering technologies since 1921, Shimano produces the highest quality fishing products on the market.
With a product range including the most advanced reels, rods, accessories, apparel, lures and more, we provide professional and recreational fisherman with everything you need for a weekend fishing trip and beyond.
Shimano fishing rods and fishing reels come in a wide range of choices to suit any style of fishing and at any price budget. Shimano offers the best selection of the most durable fishing rods and reels on the market.
With models designed in Australia, by experienced Australian anglers, who know exactly what is required when targeting the local species. There is also a range of high end JDM rod series featuring exclusive Shimano technology which have been designed in Japan and handpicked to suit our speices and fishing styles.
Visit shimanofish.com.au