BUNDABERG OFFSHORE
The fishing offshore has been red hot lately – as long as the weather plays the game. Coral trout have been on the chew and the occasional red emperor has not being afraid to smack a well-presented bait. Using pilchard as bait and prawn imitation plastics are great ways to get a few bites! With the small tides this weekend, the deep should be on too – make sure you drop some big bait down. Fingers crossed the weather plays the game! Be sure to check the latest weather reports before heading offshore.
BUNDABERG INSHORE
Spanish mackerel have been on over the past week, so be sure to troll some garfish or if anchored, set some live bait out behind the boat. Another super exciting way to catch them is working surface lures, though be prepared to do a few casts to cover ground quickly. Halco Roosta Poppers have always been one of my favourite to use! There have also been some very nice grunter caught, so be sure to do some fishing on the bottom for them – drifting bait or a heavy vibe hopped along the bottom is the go.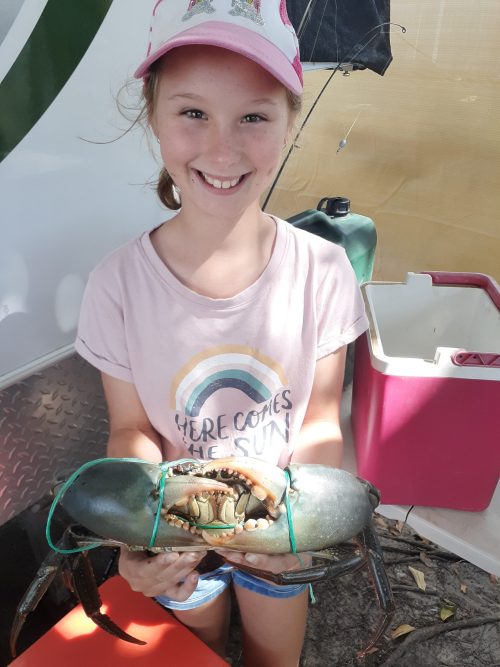 BURNETT RIVER
The Burnett River was fishing and crabbing very well over the Easter long weekend! Plenty of cracking-sized flathead and bream were caught on small paddle tail soft plastics or using prawns as bait. Some very solid blue salmon have started to be caught too, so be sure to work some vibes in the deeper holes of the river. One hour either side of low tide has always been my favourite time to chase them. The quality of mud crabs caught over Easter was quite impressive, so be sure to drop the pots in whenever you have a chance.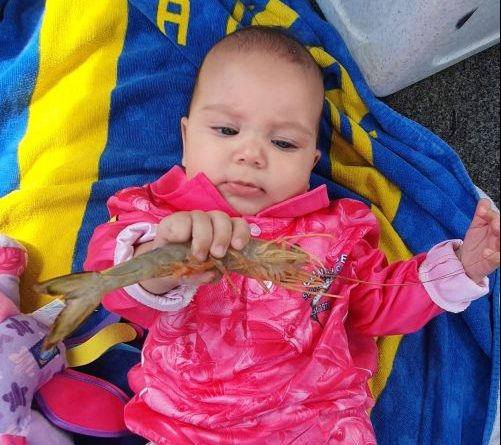 BAFFLE CREEK AND THE KOLAN RIVER
These two systems have fished, crabbed and prawned very well over the past week! The two-standout fish have been whiting and flathead. Pumping yabbies at low tide and fishing the incoming tide over shallow sandbars will get you a tasty feed. The flathead have also taken a liking to small hard-body lures trolled and cast over shallow sandbars and gravel beds. These past few weeks have seen crabs in good sizes and numbers, and with the smaller tides this weekend, I'd be dropping the pots in deeper water near the drains.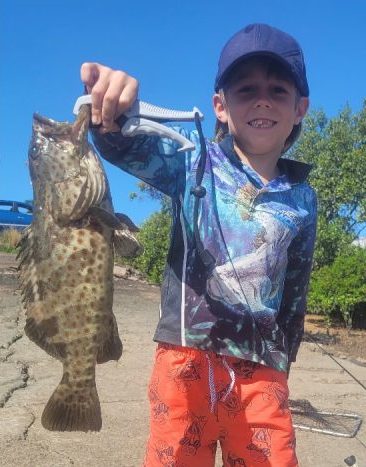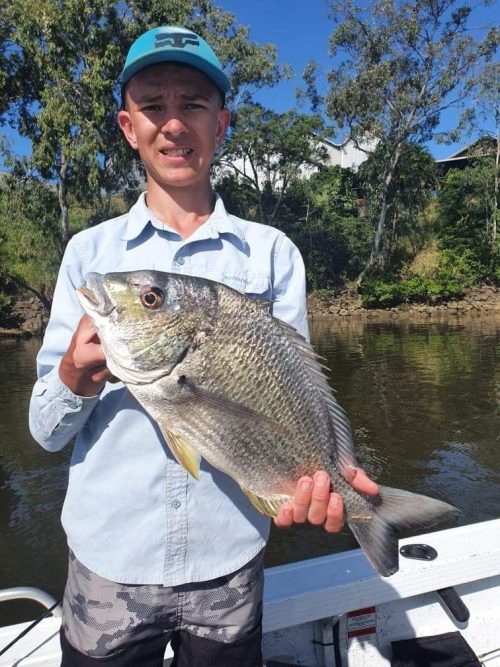 LAKE MONDURAN
Lake Monduran is still fishing very well with plenty of barramundi over the magic 1m being caught every day! Large paddle tail soft plastics slow wound through heavy timber and Jackall Super Squirrels retrieved with a long pause in between twitches have been getting plenty of bites. The windblown points and bays are great places to start looking for them. Any sounder with side scan will help tremendously, but remember to fish with confidence – you never know when that 1m plus barra will jump on your line!
Till next time, keep it real.
Mitch Beyer
Tackle World Bundaberg
If you would like your catch photos published to be in the running for a $50 gift card every week, email your details and photos of local catches only to accounts@tackleworldbundy.com.au