Inshore fishing
The last few weeks has certainly resulted in some cracking inshore fishing! Big snapper, jew and grunter have been the stand out fish being caught. Most of the inshore marks fish really well for these fish, the most important thing to look out for is bait.
Find the bait, and there's a great chance that there will be some predatory fish hanging around the area. Dropping down small livies or whole prawns have worked well for these fish. For the lure fisho's you cannot beat a Samaki Vibelicious soft vibe hopped around the big schools of bait.
Some solid spanish and school mackerel are also about, once again finding the bait is key. Trolling whole gar has been working really well as you can slow your troll speed right down to entice a bite, this works really when the sun is high and the mackerel go down a bit deeper.
Early mornings and late afternoons have been the ideal times to be fishing our inshore reefs, with some decent weather predicted over the next few days we should see some more quality fish being caught. Be sure to check the latest weather forecast before heading out and ensure you have all of the required safety gear.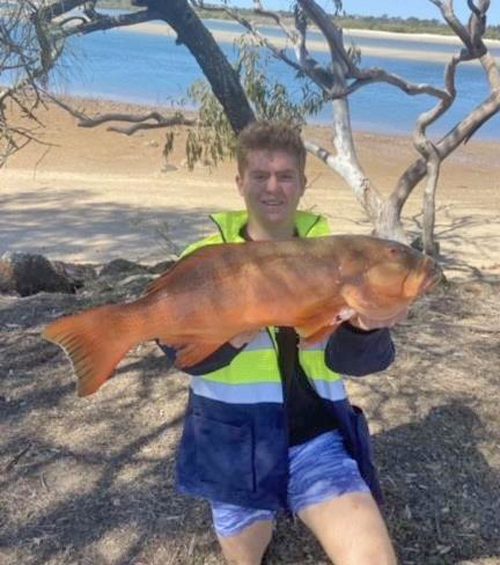 Offshore fishing
The weather gods were on our side this week with a few really good days of weather presenting themselves. Those who were fortunate enough to head out were definitely rewarded with some quality fish. Reefs towards Lady Elliott Island produced good numbers of trout and some cracking red throat emperor on flesh baits and whole pilchards.
Ground further north off Agnes seemed to fish well also, reports of some big trout, tuskies, sweetlip and big red emperor are a great sign of how the reefs have been fishing. Making the most out of the tide change has been a key technique to filling that esky, fishing hard during the hour either side of the tide has resulted in some great fishing.
Using this time to lighten your sinkers and present a more natural bait to the fish often will work really well especially on days when there is a lot of current. For the lure fisho's the Samaki Golden Carrot vibes and Live Prawn's have been slaying the reef species so be sure to have some on board.
The anglers spending a lot of time sounding around and finding new ground and isolated pinnacles are sure reaping the rewards this week. Some great sized reds, trout and big cod have come from these types of ground.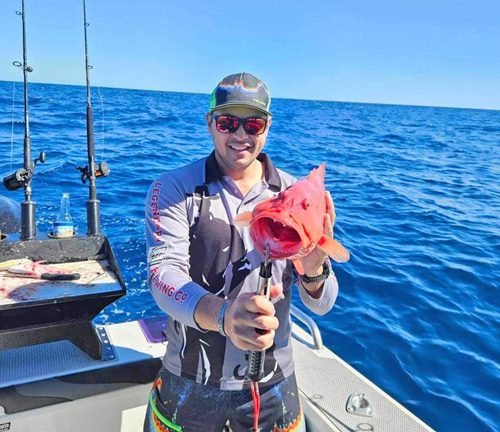 Burnett River
The Burnett has been producing some top quality fish this week! Big bream, flathead and grunter sure have been the stand out fish being caught by most. This time of year is always a great time to be fishing for these species, whole prawns and sprat rigged with a light ball sinker fished along any of the rock walls in the Burnett has got the bite.
For those lure fishing small prawn imitation lures or grub soft plastics have been getting them to bite as well. The bigger flathead have been caught on 80-100mm vibes hopped along the bottom, areas with sandy drop offs or where rocky structures meet sand are great areas to target these bigger flathead.
Some cracking barra are getting around the Burnett at the moment, any of the rock bars in the river are a great place to start for these fish. Fishing these areas around the tide changes is definitely worth while as these fish have been feeding in short windows. Using 4 to 6 inch soft plastics slow rolled over these rock bars has got some great fish to bite this week.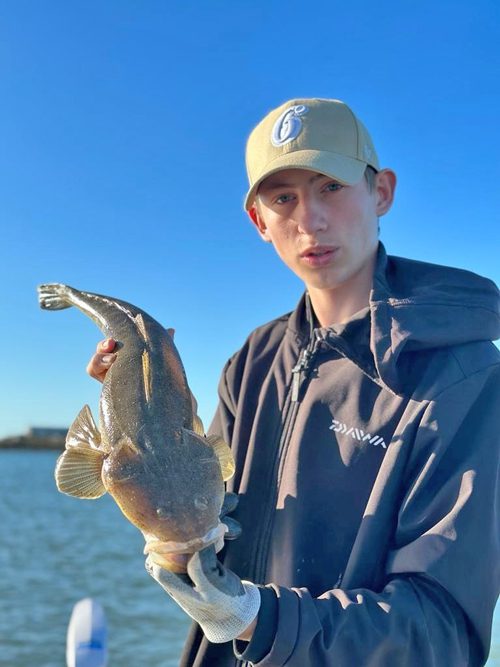 Elliott River
The sand flats and yabbie beds have been producing some cracking fish in the Elliott again this week, yabbies would have to be one of the best fresh baits that you can get for a large variety of species. One of the stand out species that love yabbies is the the humble whiting and there sure has been plenty around in the Elliott at the moment.
Dusting off the yabbie pump and pumping for yabbies at the low tide is a great way to secure some fresh bait. Beach worms have also worked really well and these are ideal if you can't make it in time for the low tide as you can just pop into the shop and grab a few packs. Some good jack and barra have also been showing themselves up the creeks of the Elliott, any rocky structures have definitely been holding good numbers of these fish.
Live poddy mullet has worked good on the jack and whole prawns have got the barra to bite. Fishing for these species around the low tide has been when they have been on the chew. Also, don't forget to throw the pots in. There has been some great sized muddy's caught this week as the big tides have got them on the move. Those who have been leaving their pots in overnight have got the best results so if you can it is definitely worth leaving them in overnight as the bigger night time tide is when the majority of crabs are on the move.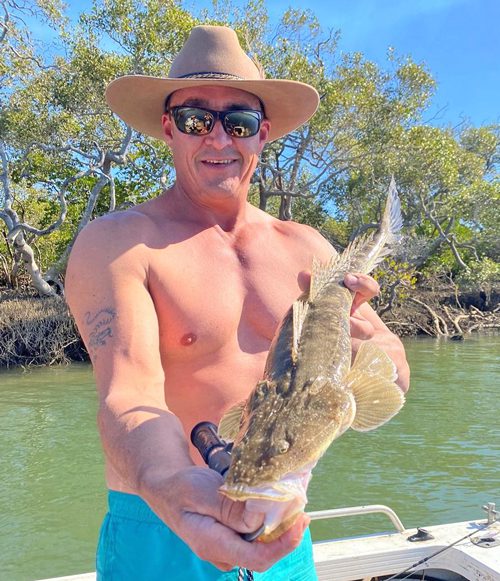 Baffle Creek
Baffle Creek is having a great week of fishing with plenty of variety being caught throughout the river. In particular the flats fishing in this river has been really good with reports of big bream bream, whiting and flathead being caught in the same areas. Fresh yabbies and beach worms are the ideal bait however whole and cut up sprat has worked really well too.
For the lure enthusiasts small wriggler tail soft plastics worked across the flats have got the bite from these fish. Up the creeks has seen some good jack starting to be caught however anglers have definitely had to work very hard in between bites. Good numbers of barra are also being found schooled up around the rock bars and lay downs in the deeper sections of this river. Prawn imitation lures like the Pro Lure Clone Prawn have got a few of these fish to bite.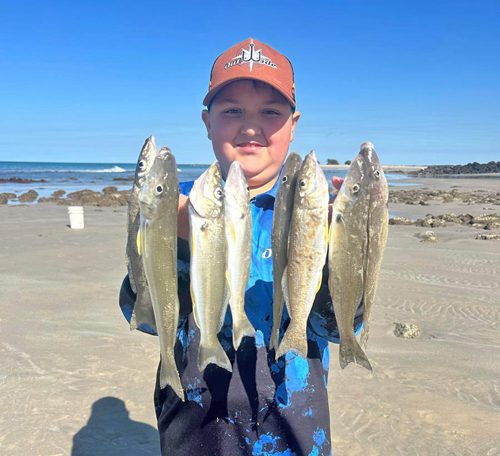 Kolan River
Over the last few weeks we have seen the Kolan continually producing for most anglers whether bait fishing, lure fishing or even for those crabbing. Good sized flathead, bream and grunter are being caught on the sand flats towards the mouth of the river. Drifting the drop offs and sand flats with whole prawns, whole sprat or fresh yabbies have all been getting good results.
Small soft vibe lures like the MMD Soft Prawn Vibe have worked really well for the lure fishos as well. Some good jack and barra are also being found up river, fishing the rocky structures and deep holes with live baits has been the go to method to get these fish to bite. Those who love to do a bit of crabbing should be keen to get a few pots in the water as we have heard good reports this week with the big tides helping to get these crabs on the move!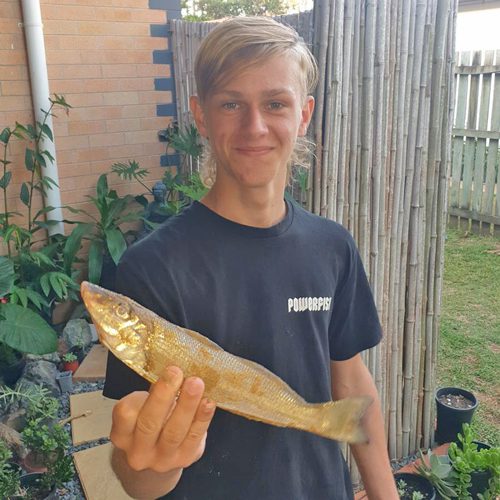 Lake Gregory
Lake Gregory sure has started to fish really well as of late! The bass have been feeding in the shallows which has made for some great fishing for the lure enthusiasts. Low light periods on the dam have been a great time to be on the water and flicking small soft plastics around the weed towers and lily pads.
When the sun is higher up in the sky we have seen a lot of success coming from anglers who are using deep diving hardbody lures twitched out of the shallows and along the weedy drop offs. One of the keys to getting the bass to bite has been to be using a light enough leader to ensure your lure is looking as natural as possible. A 10lb monofilament leader has been working well for most anglers and has also held up when these fish bury themselves in the weed during their fight. '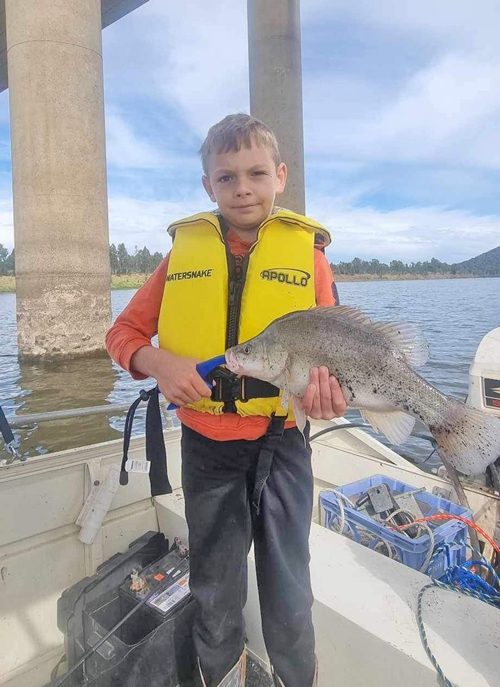 Lake Monduran
Some absolute monster fish have been landed this week! These bigger barra have sure been feeding more regularly and have started being more active as they slowly push into shallower water in search of food. Finding the fish that are more inclined to feed is always the tricky part.
By being in bays which have had good consistent winds pushing the bait and warmer water into them over the last few days or weeks is a perfect way to start. Locating a point inside these wind blown bays which has barra passing through will put you in with a great chance at getting a fish in the boat. Hardbody lures like the Samaki Redic DS80 and the Jackall Squirrel 79SP have been the two hardbodies getting these big barra to bite.
Ensuring your lure is almost stationary at rest will allow you to implement long pauses into your retrieve whilst still staying in the strike zone. This will ultimately turn into more bites and hopefully more barra in your boat!
CATCH OF THE WEEK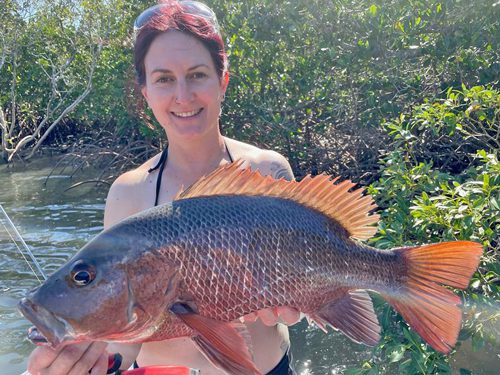 If you would like your catch photos published to be in the running for a $50 gift card every week, email your details and photos of local catches only to accounts@tackleworldbundy.com.au
From the team at Tackle World Bundaberg
Live the Tackle World L.I.F.E – Local Independent Fishing Experts
Click here for more Bundy fishing info!!!