Spring has sprung on the Sunshine Coast, and we are finally starting to see the weather turn in our favor! Warmer, calmer days over the past week have resulted in some great land-based and offshore conditions. The last few days have seen some afternoon thunderstorms and downpours, and while this may have kept some of us indoors, the rain is a welcome sight. It's been a while since our creeks and rivers had a good flush, so this rainfall is much needed.
It's fair to say that it's been a bit of a slow week on the fishing front. The catch reports have been more or less on par with the last few weeks. With the weather taking a turn for the better, we're hopeful that we'll start hearing about some impressive hauls in the coming weeks. As for what's coming up, the weatherman is promising more of those warm, sunny days, peppered with the occasional shower.
For those who follow lunar cycles, tonight's tides will be at their peak thanks to the Blue Moon. A 'Blue Moon' is the second full moon in a single calendar month, an event that happens every two to three years. Some anglers believe that the extra gravitational pull during a Blue Moon can lead to higher tides and more fish activity. Others say the added moonlight makes fish a bit bolder at night but a tad more skittish during the day.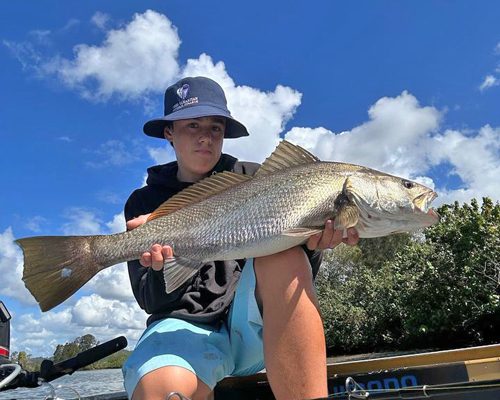 Offshore
Offshore has seen the best results in terms of catches this week. Anglers venturing to the Barwon Banks have reported some nice tuskfish, while the Hards have been a hotspot for kingfish, cobia, amberjack, snapper, and pearl perch. Snapper, sweetlip, and tuskfish have been caught at Caloundra 5, 7, and 9 Mile.
Noosa River
In Noosa, the river continues to see plenty of bream, especially around the shallows and structures. The river mouth has been a good spot for flathead, with the odd trevally around Woods Bay.
Maroochy River
In the Maroochy River, bream have been biting at the mouth and Twin Waters, while trevally continue to be active at the Cod Hole and along the Bli Bli reach. Flathead have been spotted around Cotton Tree and around the Bli Bli jetty. For those chasing mangrove jacks, the warmer weather should start to see them on the move.
It's been a bonanza week for mud crabs in the Maroochy River and sand crabs towards the mouth. If you're heading out of the weekend, we'd highly recommend soaking some pots. We will have fresh mullet over the weekend, and we've always got plenty of frozen mullet to bait your pots.
Caloundra
The quiet conditions have also tested the patience of Caloundra anglers. Beach fishos have continued to report dart, whiting and bream, while those fishing in the passage continue to see flathead, tailor, whiting and trevally.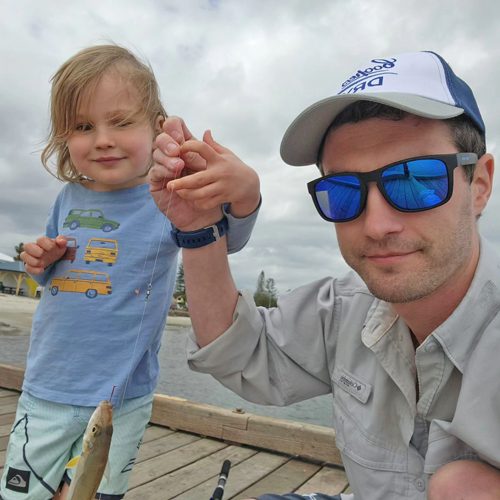 Catch of the Month Competition
Today marks the last day to enter our Catch of the Month competition for August. Winners will be announced over the weekend, so if you've missed out this month, make sure to get your entries in for September's competition.
Father's Day
Don't forget Father's Day is this Sunday. We've got plenty of last-minute presents and gift cards in store. Remember, by choosing to shop locally, you're making a valuable contribution to small businesses like ours.
As we wrap up this week's report, don't forget to drop in and see us next time you're in Bli Bli. You'll find Bait Master Fishing and Tackle at at 311 David Low Way in Bli Bli. We're not just another retail store – we're a local family business offering a handpicked range of fishing must-haves, tackle, bait and ice. We also offer top-quality rod and reel servicing and repairs at the best prices on the coast. So, skip the big franchise stores and come experience our unique blend of quality gear and friendly service.
Until next week, tight lines!
Trent and Corinne
Bait Master Fishing and Tackle