INSHORE REEFS
With the weather for this weekend looking unpredictable and not looking too good for offshore, it's time for some maintenance or to get a few jobs that need attending to on the boat. If you do venture out, ensure to check the latest weather report.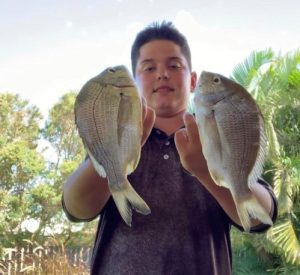 Bundaberg
BURNETT RIVER
Over the past two months, the Burnett River has had a lot of fresh flowing into it, which has made fishing very tough. Over the past two weeks, the Burnett has been on fire with good numbers of bream, grunter, flathead and even a few barramundi have been caught. With the amount of rain we've had over the past week and the fresh that has gone back in the river, I would be starting at the mouth and working back up river, as there may be a bit more salt mixed in with the fresh. Put the crab pots in before heading out for a fish. Good reports of big bucks being caught.
Bundaberg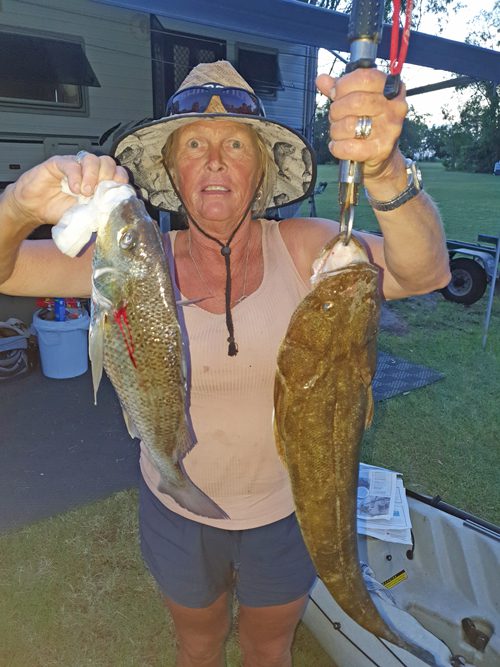 THE KOLAN RIVER AND BAFFLE CREEK
Good reports from the previous week of flathead, grunter, mangrove jack and good-sized whiting coming from both systems. Fresh bait is the best bait. Get the yabby pump and the cast net out to get some fresh bait for your day's fishing. If you're into lure fishing, get out and flick a few lures around and under the mangroves to pick yourself up a few mangrove jack or cast 3-4" soft plastics to pick up a feed of flathead. Put the crab pots in before heading out for a fish because both of these systems have been producing the goods.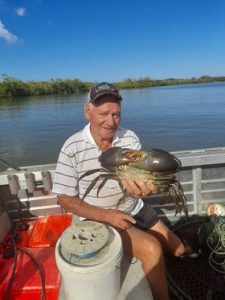 Bundaberg
LAKE MONDURAN
With the storms about and warmer weather, the barra have been on the chew. Trolling hard-body lures that get to around 3-4.5m – such as the classics Jackall Squirrel 115s or even the Molix 140s – have been producing those 1m fish when fishing the deeper water. Casting lures into the shallows in the back bays and off points early in the morning has been working well also. Lures such as B52s, Jackall Squirrels, Live Mullet, Tilsan Barra and Molix 140s have been catching a lot of 1m plus fish. Perseverance, patience and persistence may catch that fish of a lifetime!
Click here for more impoundment barra hints and tips!!
Until next time, keep it real.
Mitch Beyer
Tackle World Bundaberg
CATCH OF THE WEEK!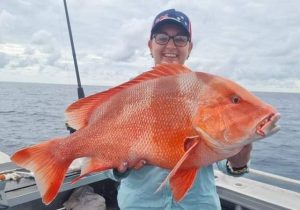 If you would like your catch photos published to be in the running for a $50 gift card every week, please email your details and photos of local catches only to accounts@tackleworldbundy.com.au