BUNDABERG OFFSHORE AND INSHORE Bundaberg weekly fishing report
The inshore fishing has been all about the snapper, mulloway and grunter, 20g soft vibes slowly lifted off the bottom has been getting plenty of the action. If you're more into bait fishing you can't beat using whole squid or mullet fillets. There's also been plenty of school mackerel on the chew so be sure to fast retrieve some Flasha Spoons and set some floating pilchards out the back of the boat. Bundaberg weekly fishing report

The offshore fishing around Bundy lately has been red hot! The red emperors have definitely been the standout fish. You can't beat using big flesh baits such as mullet fillets or using live baits to get them to chew. Some massive trout have also been caught as well, using pilchards and livies will get you into the trouty action if that's your thing. Remember to always check the latest weather reports before heading offshore. Bundaberg weekly fishing report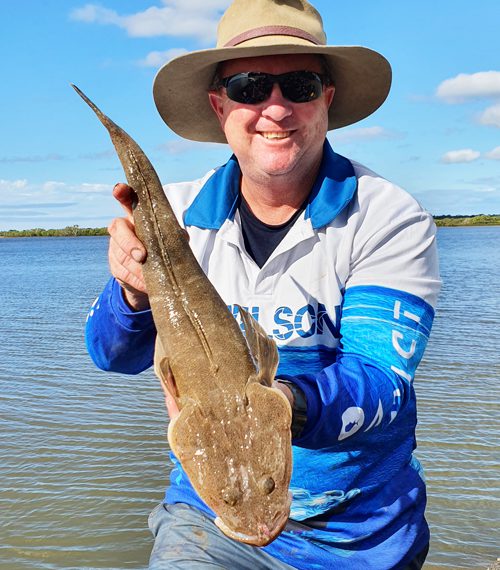 BURNETT RIVER
The big bream have turned up in the Burnett over the past week! Most of the rock bars have been producing them but the North Wall has definitely been one of the standout spots. Working small soft plastics over the rocks with a very lightly weighted jig head gets you into the bream action, Zman Grubz are my favourite plastic to use. There's also been some cracker flathead being caught so be sure to target them on your favourite sandbars and gravel beds. Using sprat as bait, paddle tail soft plastics and small hardbody lures will help you pick up a flatty or two. Don't forget to drop the crab pots in, there's still some really good quality crabs being caught. Bundaberg weekly fishing report
KOLAN RIVER & BAFFLE CREEK Bundaberg weekly fishing report
The Kolan and Baffle have both been fishing quite good for your whiting and grunter. Using freshly pumped yabbies for whiting increases your chances of getting a feed. The grunter have been taking a liking to pieces of mullet fillets and sprat. The grunter tend to bite on a big range of soft plastics and soft vibes as well. Again, don't forget to drop the crab pots in, there's been plenty of tasty mud crabs caught in both these systems!
CATCH OF THE WEEK
LAKE MONDURAN
Lake Monduran is still producing plenty of barramundi. Most of these fish have been caught on Jackal Squirrels and Samaki Redics whilst fishing the tight timbers. I'd be focusing on fishing the shallower water later in the day to try and find that warmer water. There's been plenty of rat barra being caught so if you're not getting the bite, have a think about dropping your leader, some go as low as 40lb. Remember to always fish with confidence, if you score the right place at the right time you can put some fish in the boat in a small amount of time. Bundaberg weekly fishing report
Till next time, keep it real.
Mitch Beyer
Tackle World Bundaberg
If you would like your catch photos published to be in the running for a $50 gift card every week, email your details and photos of local catches only to  accounts@tackleworldbundy.com.au
Click here for more Bundy fishing info!!!