OFFSHORE / INSHORE Bundaberg fishing

The weather this weekend looks like it is going to play the game, so this will be the chance to get out and chase those bigger reef species such as coral trout, red emperor and grassy sweetlip. There have also been a few nice pelagics caught off the coast. With the recent weather, we've not been able to get out too wide, so there will be a few boats on the move. Bundaberg fishing
This weekend is on the back of the new moon phase, so the tides will be smaller and easier to fish. As always, be sure to check the weather forecast before heading out. Bundaberg fishing
BURNETT RIVER
With the recent rain and lots of freshwater in the river, the best chance to chase any fish will be at the mouth in the saltwater. Bundaberg fishing

THE KOLAN RIVER AND BAFFLE CREEK
Both river systems did not have as much freshwater flowing into them, so they will still fish OK. There have been nice flathead, bream and the occasional whiting caught on the sand bars and rock walls in the river. The flathead and bream have been caught using live bait and prawns. The whiting have been caught using fresh-peeled prawns and yabbies. Anglers have been using strips of squid, finding the gutters and fishing them on low tide, and the run-in tide has been producing the bigger models. Bundaberg fishing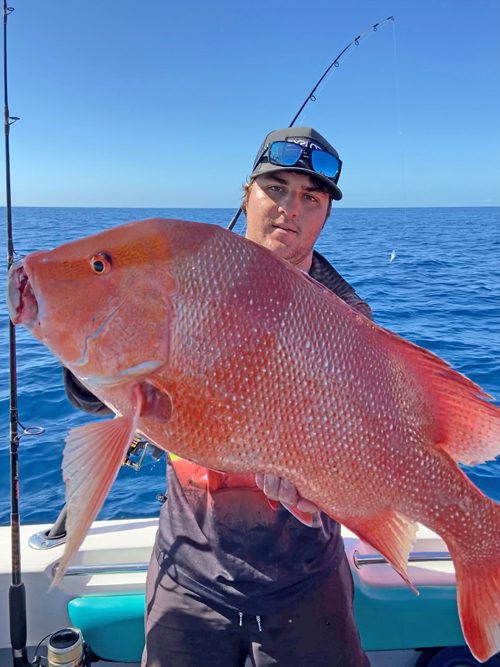 LAKE MONDURAN
The fishing has slowed down a little due to the weather conditions and with the recent rainfall, the dam has had an inflow of water. For anglers who have been putting in the time, they have been catching the bigger models. Trolling and casting have been the go-to methods, using bigger soft plastics and the 6-8" hard-body lures. The shallow flats and tree lines have seen a few nice fish. The 80mm hard-bodies twitched and paused over and around the trees have been getting the bites.
Until next time – tight lines
Nathan Sutton
Tackle World Bundaberg
CATCH OF THE WEEK!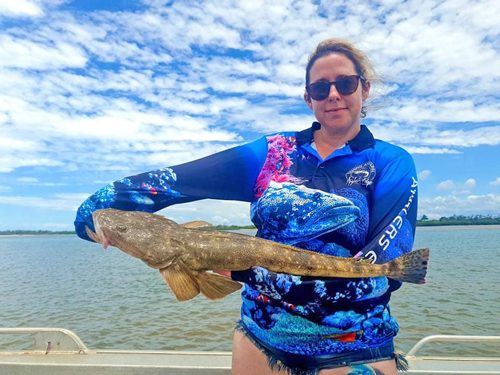 If you would like your catch photos published to be in the running for a $50 gift card every week, please email your details and photos of local catches only to accounts@tackleworldbundy.com.au