OFFSHORE AND INSHORE Bundaberg weekend fishing report

The inshore reefs have copped plenty of freshwater over the past week, so the water is quite dirty. It's definitely stirred up grunter and snapper though! Jigging 20g soft vibes off the bottom as well as 5" soft plastics has been the favourite way to get a bite. There have also been plenty of tuna around, so be sure to keep some small metal lures ready for when they pop up.
The offshore reefs around Bundy have been fishing so well recently. Coral trout and red emperor have been chewing. With the new moon being early next week, fishing should be red hot this weekend. Using pilchard as bait for trout and mullet fillets for reds is my favourite way to target them. Remember to always focus on fishing one hour either side of the top or bottom of the tide, it can change your day if you make the most out of that two-hour bite time. Fingers crossed the weather plays the game this weekend – remember to always check the latest weather reports before heading offshore. Bundaberg Weekly fishing report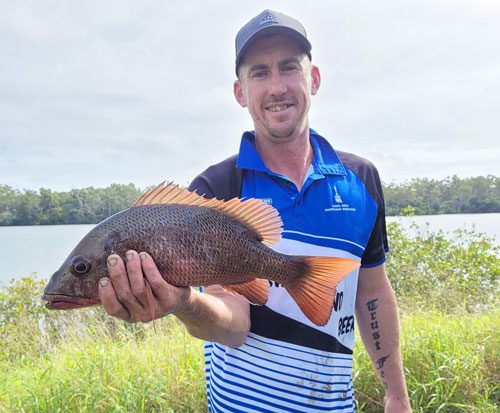 BURNETT RIVER AND ELLIOTT HEADS

With the fresh around and the new moon both linking up this weekend, you will definitely have to drop your pots in for mud crab. If you want to chase fish, I'd be going towards the mouth to find some saltier water. There have been reports of some nice bream and grunter being caught towards the North Wall, so be sure to try your luck around there. Small soft vibes and plastics hopped along the rock walls have been the way to go, with a mixed bag of species likely to have a crack at your lure.  Bundaberg weekly fishing report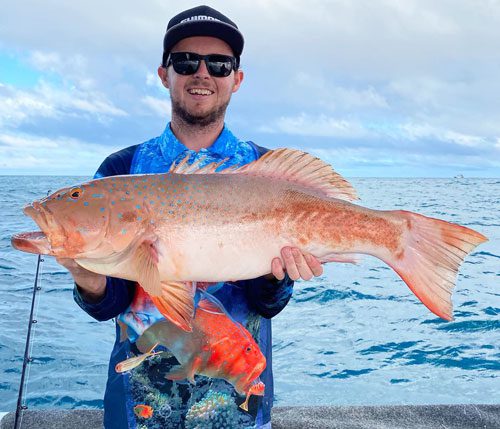 THE KOLAN RIVER AND BAFFLE CREEK
The Kolan River and Baffle Creek have copped plenty of fresh as well, so fishing towards the mouths to find saltier water will definitely be the go. With the new moon early next week, whiting should be on the chew. I'd be fishing the afternoon tide for them and drifting over weedy sand flats and drop-offs to cover ground. The mud crabbing has been on in these two systems with all the fresh, so be sure to drop the pots in this weekend. Bundaberg weekly fishing report
LAKE MONDURAN

Lake Monduran has been producing plenty of 1m plus barramundi, even with the dam rising. Plenty of anglers have gone back to using hard-body lures, with Jackall Squirrels being the favourite. Fishing the timbers on the bank edges and using long pauses in your retrieve has been where it's at. Remember to always fish with confidence, you never know when that 1m plus barra will jump on your line.
Till next time, keep it real.
Mitch Beyer
Tackle World Bundaberg
WEEKLY FISHING REPORT – CATCH OF THE WEEK
If you would like your catch photos published to be in the running for a $50 gift card every week, please email your details and photos of local catches only to accounts@tackleworldbundy.com.au