BUNDABERG INSHORE
The inshore reefs have been on fire, with plenty of small school mackerel, big spanish mackerel, snapper and grunter around and feeding. The schoolie mackerel have been the easiest fish to catch this week, with almost anything you can troll out the back of your boat getting a bite. The bigger spanish have been scattered but using a large bait such as a bonito, garfish or ribbonfish has tempted the big ones to come to the party. The snapper are proving to be harder to get a bite from, though plenty are around, with a more finesse approach working best. Lures such as the Mustad Mini InkVader are perfect for when they are a little shut down.
BUNDABERG OFFSHORE
This week, leading up to Saturday's full moon, has seen a lot of big bottom fish being caught while they feed up into it. Big flesh bait have been most effective when rigged on one of Buku Game Fishing bait jigs. These jigs have a unique lead weight that swims on the drop and vibrates in the swell, which is something our fish haven't seen before. This weekend's weather is looking good for now, so if it stays as predicted, the fishing is going to be red hot. The species that have been on the chew this week have been the usual coral trout, nannygai, red emperor and sweetlip. As well as these, some monster cobia are getting caught too.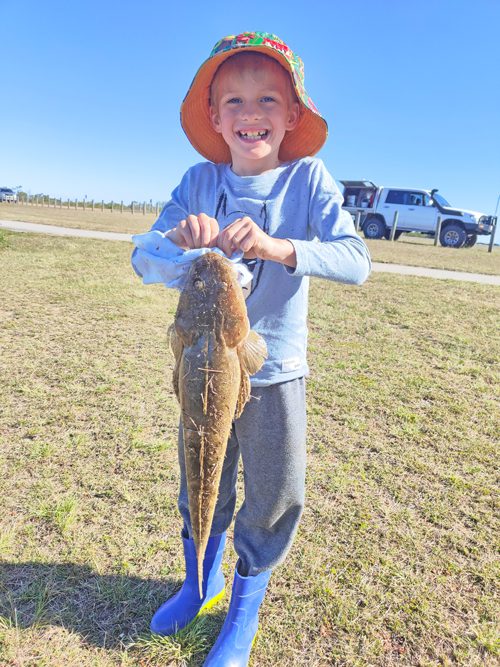 BURNETT RIVER
Another week has seen a wide variety of species being caught from the Burnett River. Flathead, grunter and some serious bream were caught at the rock walls near the mouth of the river, with a run-out tide being the best at the moment. Bigger flesh bait seem to be working well, with mullet fillet being the stand out on a run-out tide, and fresh yabbies worked when the water was clearer on a run-in. This weekend's full moon should see the whiting on the chew, Saturday afternoon's run-in tide leading into the night will be the ideal time to go out and chase some elbow slappers! Freshly pumped yabbies are always a big whiting's favourite. This week's big tides have also managed to get a few quality mud crabs on the move, so don't forget to throw the pots in. Bundaberg
ELLIOTT RIVER
The Elliott River has had another great week of fishing while the water and weather continues to warm. Shallow flats produced some cracking flathead through the week and solid whiting have been caught. Freshly pumped yabbies fished in shallow water on an incoming tide worked best. This Friday and Saturday should see some cracking whiting caught in the late afternoon with the big tides. Further up the river has seen a lot of big grunter find their way into deep holes. Fishing a run-out tide has worked best, with grunter feeding during this time.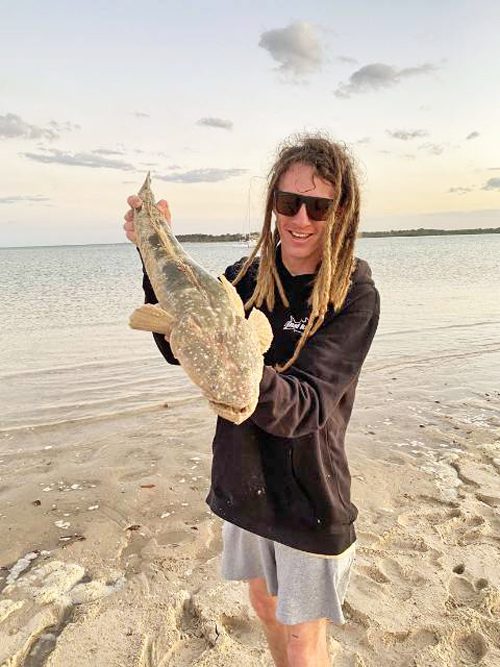 BAFFLE CREEK
Baffle Creek has had an awesome week of fishing, which is great encouragement for those fishing the Baffle Creek Family Fishing Festival. The competition runs from Monday 19 to Saturday 24 September. As for the fishing this week, the main fish caught were grunter and flathead. There have been some good sizes mixed in with a few smaller fish, which is a good sign for the next couple of years. On the lure side of things, big curl tail soft plastics are still slaying the fish – brighter colours worked best, particularly on a run-out tide. As for bait, medium to large-sized flesh bait such as mullet fillet or a live bait has caught a lot of bigger fish.
LAKE MONDURAN
This week has seen some cracking Lake Monduran barramundi caught, which is a great sign for what could be to come. With these larger fish, a few smaller models were scattered through but mainly fish above 80cm were landed. The dam is starting to warm up and so are the fish, with numerous bites each session showing they are slowly getting ready for summer. Once again, the lures doing the damage have been 4-5"soft plastics in a natural colour, slow wound in shallow water right up the backs of bays. Fishing in bays that the wind has been blowing into has seen more fish being caught. Bundaberg
CATCH OF THE WEEK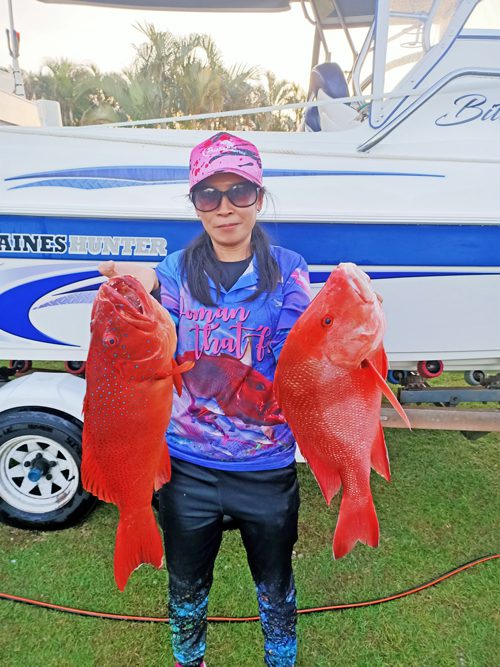 If you would like your catch photos published to be in the running for a $50 gift card every week, email your details and photos of local catches only to  accounts@tackleworldbundy.com.au