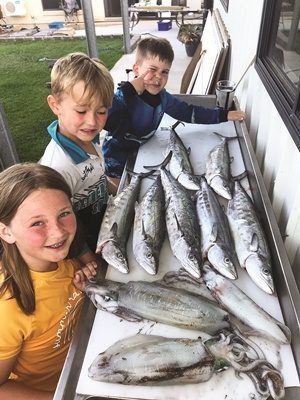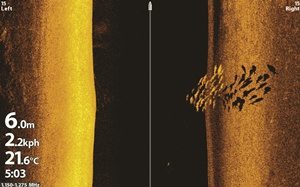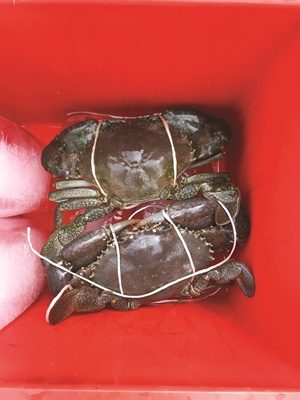 IF you're like me, it's a sad time when the saltwater barramundi season comes to a close.
But on the upside, they get a well-deserved break, which lets them go about creating more little barra for this fantastic area, which is a benefit of the Capricorn coast closed season.
What we are in desperate need of is a flood – either this month or next month.
Many people don't realise that timing is everything.  Barra need high salinity levels to breed, which generally takes place around the full moon of September and October.  They then require access to lagoons during the November and December period, so the little tackers can get some protection. Capricorn coast closed season
If they don't, then a low percentage will survive and the rest become part of the food chain with barra, other estuary species and birds giving them a hammering.  I'm convinced if we can get a flood at the right time of year, this place will become even more special than it already is. So what species would be worth putting time into now the barra season is closed?
You can always hit the impoundments if you're after a barra fix, such as Lake Awoonga.  I say this every year, but I am going to put a bit of time into the Central Queensland mangrove jack population.  I have caught a few, though I am by no means an expert.  I'm still walking through the learning process – gathering ideas, locations and techniques. Capricorn coast closed season
Apparently, the easiest place to catch a CQ jack is the Causeway Lake, and talking with a few locals, it's not a matter of just rocking up and smacking jack.  Well, it may be the case if you fish the popular areas with live bait… but I wanted to catch them on lures, so it's a different ball game.
King threadfin salmon are another favourite to target in closed season.  Be aware, they inhabit the same places as barramundi, so if you hook a barra by mistake, do your best to release it boat side.  We are on the other side of spawning season now, so large schools of big threadies will reduce. Capricorn coast closed season
There should be bigger numbers of school-sized threadies in the town reaches of the Fitzroy River and on snag banks and rock piles down river.  Locating them on side imaging sounders before casting is a popular method. So, what's been happening around the Capricorn Coast area?
School mackerel have been in good numbers, when the weather has allowed anglers to get out into the bay.  The islands close to Emu Park have been fishing very well for them.  We used a very simple technique of drifting with the boat and floating pilchards along current lines. Capricorn coast closed season
The kids had a ball, with schoolies going nuts. If you push past the bay and hit the outer islands such as Barren, Man and Wife and Outer Rock, spanish mackerel seem to be easy pickings.  More specialised mackerel anglers have been running bait such as bonito and ribbonfish, but fishers trolling Rapala X-Raps were getting in on the action.
Another great species to target at this time of year are small black marlin that have turned up in good numbers.  Fishers floating live baits and pilchards for mackerel have picked up accidental captures, while the more advanced anglers running teasers and skirts have been raising over a dozen fish on good days. Capricorn coast closed season
If you want to target a small marlin, the most common place seems to be around yellowtail scad schools.  If you have a few sneaky yakka spots up your sleeve, these would be quality places to give it a go.  I'm hoping to get out for a go if the weather permits.
Last but not least are the boats that have pushed wide chasing quality reef species.  Overall, the wider grounds have been fishing consistently for species such as red emperor and large mouth nannygai.  Nannies have been responding well to live yakkas, while reds have been biting on big fresh flesh baits.
Make sure when chasing reds to alternate between running ball sinker and paternoster rig.  You'd be amazed how often that makes a difference. I ran out of time to get a report from last month's Fitzroy River Barra Bash – stay tuned and I will get it done for next month. Capricorn coast closed season
That's all from me – stay safe and fish on.