Finally, we have a fourth winner in the Fish n' SIPS Tagged Fish Competition – with only eleven tagged fish remaining to be caught in the five impoundments.
Mark Hennessy from Brisbane with a 109cm barramundi caught in Lake Tinaroo on the Atherton Tablelands was a very happy chap.
Mark has $3000 to fund his next trip to Lake Tinaroo or one of the other four impoundments with green-tagged fish in them – remember, there is money in the water.
Anglers get out there and catch those green-tagged fish!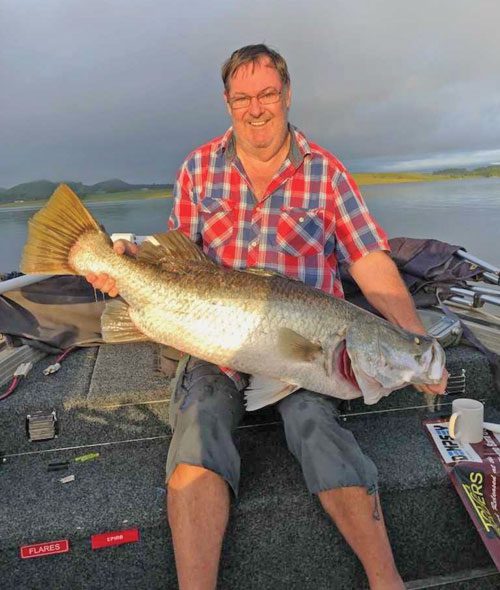 Ninety-six tagged fish are still out there – meaning only 11 fish need to be caught from those for all the prize money to be awarded.
With $12,000 left in the prize pool, the comp ends on October 31, 2023 or when all 15 prizes have been claimed.
So, get out to Tinaroo, Peter Faust, Kinchant, Callide and Cania dams to try your fishing skills and luck to catch either a green-tagged barra or a green-tagged Australian bass.
For full competition details, terms and conditions for the competition, head to daf.qld.gov.au/news-media/campaigns/fish-n-sips-tagged-fish-competition
Remember to grab your Stocked Impoundment Permit Scheme permit before you go!