G'day fishos, July already! Gold Coast snapper
We have had a very challenging first half to the year but we've managed to pull through, bringing us into the middle of winter with favourable conditions over the past few weeks.
Hopefully, we can follow suit and have a cracker season on our colder water species.
With the Gold Coast's offshore fishing, we can see the first half of the month catching good-sized snapper.
Last year, I had success on snapper using soft plastics and vibes. Gold Coast snapper
Fishing the closer reefs early in the morning on sunrise can see a few good captures and as the day goes on, moving out to deeper water seems to be a good tactic to keep bites continuing throughout the day.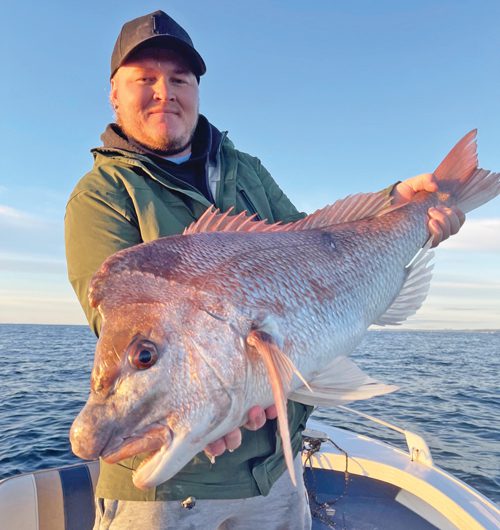 I usually take two combinations when chasing snapper – one is a 4-6kg rod with 16lb line and I use light jig heads with this of about 1/4-3/8oz, and the other combo is a 5-8kg with 20lb and jig heads 1/2-3/4oz and this I use if there's a bit of current or wind pushing us.
When it comes to leader, I always adjust to whatever structure is on the bottom, so anything from 16-30lb I have found best, but the lighter the better.
I don't have preferred colours or style of soft plastics because it will vary on the day, but anything from 4-9" is best, as they are an aggressive fish and will often take a bigger bait.
The best tip I have is to be on the water casting before the sun comes up or as the sun goes down – these low light times are by far the most beneficial.
A reminder to always be mindful that this is also migration time for whales – they are very common along our coastline, so keep a close eye out for them to ensure you keep a good distance.
And remember July 15 is when Queensland will commence a no-take ban for snapper and pearl perch until August 15.
During this time, it's best to leave these species alone and target jewfish or flathead, so snapper and pearlies can have a more successful breeding year and fishers current and emerging can continue to enjoy catching these fish with healthier populations of them in future.