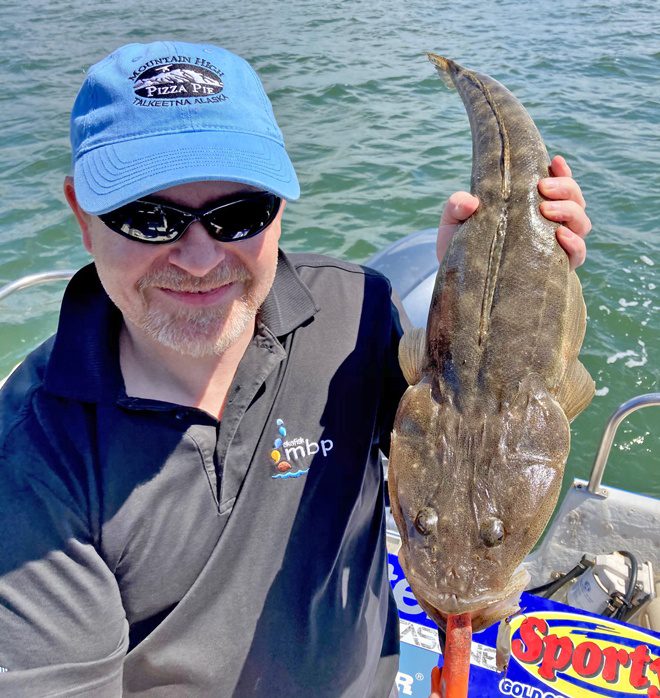 Hi everyone, hope you have all had a good week. The first week of school holidays was greeted with extra tough weather conditions on the Gold Coast – strong wind gusts from the north and the south combined with a big swell made finding a feed hard work for those who hit the water. Looking at the forecast at the time of writing, we may get a weather window on Saturday, but make sure you get the most up to date weather forecast before heading out on the water. Hope you have managed to get the kids out for a fish too. Let's check out what's been biting. Gold Coast Coomera fishing
Quality whiting have responded well to the warm spring weather with some great catches being landed in the rivers around the Gold Coast. Experienced whiting fisho Wayne Young had a great trip last Friday night landing a good feed up the Nerang River with one monster whiting going 43cm on the ruler. If you are prepared to put in the time and effort there are some great quality fish around at the moment. Gold Coast Coomera fishing
Live bait is a must to land better quality fish – bloodworms, canal wrigglers, beachworms and yabbies are the best options. A longer rod around 7-10' with a sensitive tip will help to hook the fish, 6-9lb main line with a long trace of 6lb fluoro carbon leader, a 4-5 ball sinker and a small bait holder hook matched to suit the bait you choose to fish with should do the trick. Finding fish can be difficult at times and this is where persistence pays off, just keep moving from bank to bank until you start to land a few fish because when they come on the bite, you'll put plenty in the Esky in a short space of time. Best spots are the Nerang, Coomera and Pimpama rivers, Wave Break Island, Jacobs Well, Cabbage Tree Point and the Logan River should produce a feed if you put in the time. Gold Coast Coomera fishing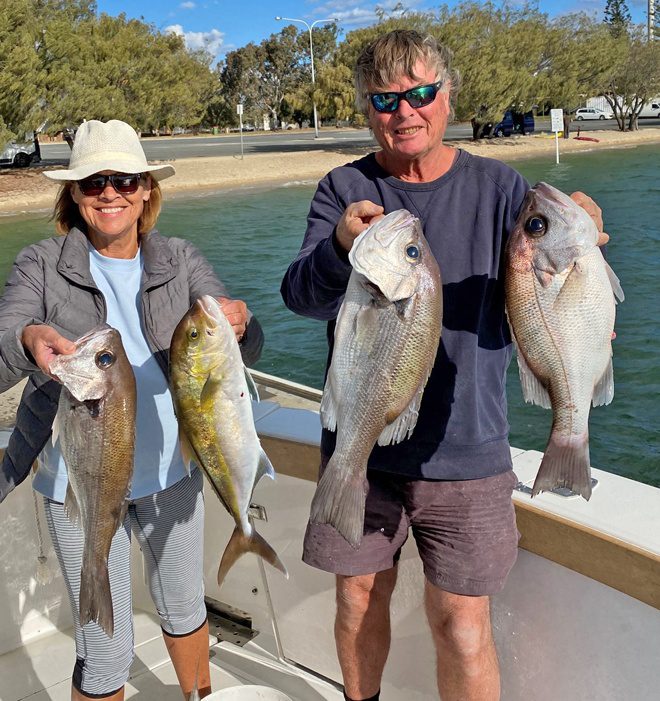 Anglers have been getting stuck into some quality flathead this week, the northerly winds can make the bite hard at times. There have been plenty of boats out pre-fishing for the Flathead Classic later this month. While targeting flathead there have been plenty of tailor getting stuck into the schools of white pilchard as well. Extra big low tide combined with a full moon has made finding fish in gutters and drop-offs a bit easier. On high tide you will have to cover more ground to find fish – they will sit in as little as a foot of water if there is bait to be had on the tops of sandbanks. Snot weed has increased a bit more in the past week in the Broadwater and around Jumpinpin, making working lures and plastics hard and frustrating for fishos. Jumpinpin has fished well around Kalinga Bank, Bedrooms, Crusoe Island, Tiger Mullet Channel, Eden Island, Jacobs Well and Cabbage Tree Point. The Broadwater has also been holding flathead around the Never Fail Islands, Aldershots, Brown Island, Crab Island, Wave Break Island and the Gold Coast Seaway. The north and south arms of the Coomera, Pimpama and Logan rivers have also been worth a look. Gold Coast Coomera fishing
Brad Smith Fishing Charters reports this week was challenging with constant strong winds gusting in from the west northwest but as we do, we always catch fish. The species caught this week were flathead, bream, whiting, trevally, pike, tailor, squid and snapper. The best results came from finding as much shelter and protection from the high winds as possible and jigging a combination of Ecogear ZX 40 and Samaki vibe lures.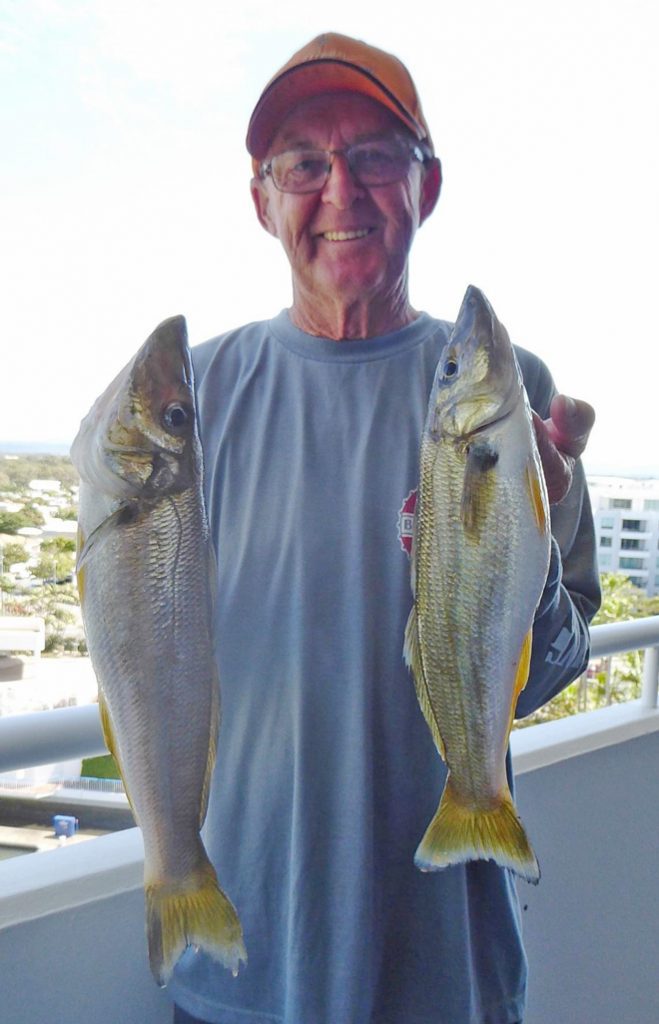 Clint from Brad Smith Fishing Charters reports like Smithy it was tough going this week with the wind and fluctuating temperatures, but we caught squire, flathead, squid, sand whiting, winter whiting and the usual bream and tarwhine. It's good to see solid numbers of bigger winter whiting in the Broadwater again. This species doesn't have a size limit and usually 20-25cm in length around here but make a delicious feed if you catch several them. They are mostly found anywhere from Sundale Bridge to Sovereign Island in water 2-6m deep, and easily caught on yabbies and ZX blades. They're great live and strip bait too for flathead and snapper. Sand whiting are increasing in numbers everywhere, especially near where the big dredgers are working. Snot weed is coming through thick on the run-out tide, the trick is to fish the last of the run-in tide, first of the run-out, and keep moving to avoid it just as the fish and crabs do. It'll get worse in coming weeks with the northerly wind and will make for tough fishing in the Flathead Classic. We have some good almanac readings this week, hopefully it lines up with good fishing. I'll be mixing it up with Samaki vibes, ZX blades, Fish Arrow plastics, yabbies and whitebait. Fishing Southport, Labrador, Runaway Bay and around Sovereign Island.
Gavin from Sea Probe Fishing Charters reports the 50 fathoms was a bit hit and miss this week with the currents strong one day then the next really light, but with light current pearl perch were chewing really well. On the 36s there have been plenty of teraglin, jew, parrotfish, snapper, moses perch and bluespot flathead.
If you have any great catches or photos you would like to share, please email us and let us know how you went. brett@coomerahouseboats.com.au or brett@fishotackle.com.au
Stay up to date with all fishing regulations in Queensland https://www.daf.qld.gov.au/business-priorities/fisheries
Fisho Tackle and Coomera Houseboat Holidays now have Hire Tinnies follow the link to view http://www.coomerahouseboats.com.au/our-fleet-type/hire-tinnies/
Seabreeze is a great website to access a local forecast http://www.seabreeze.com.au/graphs/
Good luck with the Fishing.
Brett