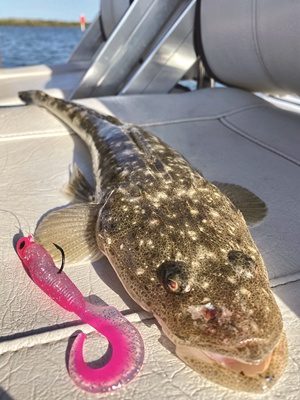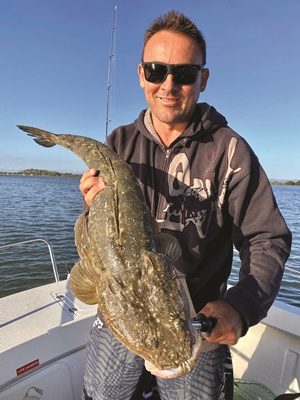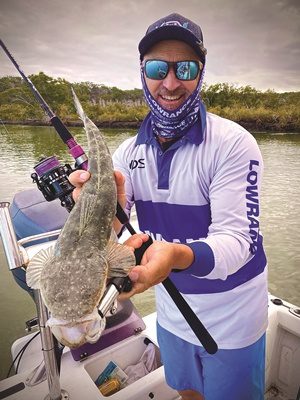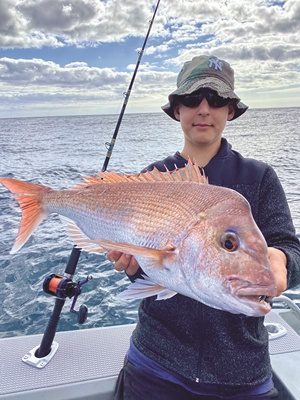 WITH monster flathead on the minds of many Gold Coast and SEQ anglers, it's an obvious choice to try a few new spots and techniques. It's the best time of the year for chasing that monster or even a new personal best.
So many new plastics, hard-bodies and vibes make their way to the shelves of tackle shops every year, and the attraction of nailing the big one on a lure is definitely on the list of things to do this month. Quite a number of boats will be fishing the popular areas and a few of the biggest flathead competitions are run at this time as well. Monster flathead
The deep-water jigging technique in areas such as the Pig Sties, Kalinga Bank and the Gold Coast Seaway are always very popular – it is a super effective way of getting hooked-up to a 70, 80, 90cm or even larger fish. The best times to fish are as the tide run slows, so that the lures stay vertical under the boat.
A bow-mount electric motor is a gun tool for controlling the drift, especially on days when the wind pics up. Slow lifts of the rod tip and a drop back to the bottom are all that are required to attract fish. Make sure you can feel the lure working. Monster flathead
Spooling with 8-10lb braid is a good start, and a 10lb or occasionally 15lb fluorocarbon leader about 1m or so in length is all that's needed. Ensure you have a sensitive graphite rod and a reel with 2kg of super smooth drag. Remember to rip a little off in your hand every now and then to make sure it hasn't stuck. Monster flathead
Bust offs happen because of stuck drags. Jig heads in the 0.75-1.5oz range and 7" plastics are good options to start with. Soft vibes also account for many big models. Remember to let the lure make contact with the bottom.
The hit is often on the pause and when lifted is mistakenly thought to be a snag, but it is essential that once you feel the hit, get the hook set and keep good contact with the fish during the fight. They have the ability to roll on the hook and spit it if you don't keep a tight line.
The sight of seeing a 90cm fish come boat side is amazing and a sight you will never forget. Remember to be very gentle with them and let them go safely after a few photos. On the blue water scene, unsurprisingly snapper are still in good numbers from Cape Moreton all the way down to the NSW border. Monster flathead
There are good size fish anywhere from 40-85m depths and we've been able to catch a worthy brace of pinkies on all of our recent trips. The key is not so much where but when. Everyone wants your GPS mark and when they go to fish there, it turns out to be a dud. The mark isn't the key to success.
Timing is everything. It is way more important to follow the moon and tide phases, and make sure you're there when fish are hungry. Fishing at good bite times will produce significantly better results. This is so essential and there are fishing apps or angler almanacs to help out.
Also, it helps to learn to use your sounder, even if you need to pay and do a course – it will be a good investment. Once you know how to use it, you can go find your own new ground. Spend the time to find fish quietly and patiently. Monster flathead
It will always produce bigger and better fish than a mark that other boats have smashed all week. And as you probably already know – good quality fresh, frozen or live baits all work well, so make the extra effort to use it. Monster flathead
Finally, have a heap of fun and enjoy your fishing.