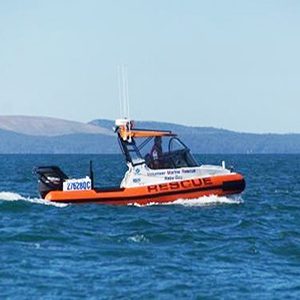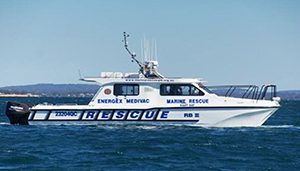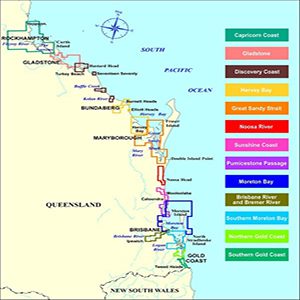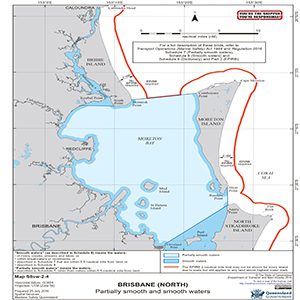 THESE two outfits offer volunteer marine search and rescue services to the boating public across 2700km of Queensland coastline. For a paltry $77 per year you can receive these services with no other charges. If you are not a member, it can cost a fortune to have either of these services called out to your boat in distress, especially the Volunteer Marine Rescue.
VMR Brisbane is manned by volunteers who have a duty crew available on weekends and public holidays from 6am to 5pm. A duty crew is also on standby 24/7 and can be contacted on 0428 022 881 in emergencies. Volunteer Marine Rescue raise most of their funds from donations, some sponsorship and membership.
The main vessel is a Kevlacat 3000 powered by twin 250hp Suzuki four-strokes. Additionally, the four other VMR outfits that cover Moreton Bay have 4.59m Stabicrafts for inshore work and some have 5.9m Swift RIBs powered by 175hp Suzukis. 
Our local Volunteer Marine Rescue bases are Bribie Island (VMR 445), Brisbane/Shorncliffe (VMR 401), Raby Bay (VMR 455), North Stradbroke Island (VMR 449) and Victoria Point (VMR 441). Victoria Point also covers south to Jacobs Well. 
VHF call channels are 73, 67 and 21, while 80 is the 27MHz call channel. The emergency VHF channel is 16 or 88 on 27MHz. VHF channel 73 is the normal ship to ship channel and for logging on with the VMR, or channel 90 on 27MHz.
Coast Guard QF2 (Moreton Bay Trailer Boat Club Manly) and Redland Bay QF7 run coxswain courses, first-aid courses and marine radio courses where you can obtain a radio licence. Their vessels are yellow. Hours of operation are 6am to 6pm (5pm Redland Bay) on weekends and public holidays.
Frequencies monitored are 88, 90 and 91 on 27MHz, 13, 16, 63, 67, 73, 81 and 82 on VHF as well as 2182, 2524, 4125, 6215 and 8291 on HF.
You can phone Manly on 07 3396 5911 and Redland Bay on 07 3206 7777. All fishos can log on to their nearest Volunteer Marine Rescue for free – it's only when a problem occurs and you are not a member of a VMR base that you may find you are charged a fee for their services.
When departing the ramp, all fishos should:
Register their vessel with the closest Volunteer Marine Rescue station (callsign or vessel name and length of vessel).
State departure point and time.
Destination.
Number of people on board.
Expected time of return.
If crossing any bars, the time you start and a call to say you have crossed OK. This applies to South Passage, Caloundra and Wide Bay bars.

 
All boat owners should have a plan in case problems arise and must have the relevant safety gear on board for fishing partially smooth and/or open waters. 
Plenty of maps are available to tell you where each section of water commences. There are big fines for not having the relevant safety gear on board and making sure your flares and EPIRB are in date. Queensland Boating and Fisheries Patrol officers often pull boats up to check their safety gear and of course their catch.
In case of problems on the water:
Make a radio call on the distress frequencies 88 (27MHz) or 16 (VHF), providing your vessel's name, size, location, number of persons on board and the nature of your emergency.
Ensure your vessel's security and crew's safety.
Provide emergency medical attention if needed.
If able to set your anchor, do so, and ensure all crew have life jackets on.
If unable to use your radio or you do not receive an answer from the Volunteer Marine Rescue or Coast Guard or any boat near you:
Discharge orange flares during daylight.
If other vessels are nearby or you're within 5km of shore, discharge red handheld flares every 30 minutes.
If there is no response from the discharge of flares, switch on your EPIRB and secure lanyard.
Prepare the vessel and crew for a possible overnight wait.
So, do you think $77 for membership is worth the money or do you want to take the risk without it?
Check out the maps of Volunteer Marine Rescue areas, smooth/partially smooth and open waters and the table with relevant safety gear needed for each type of water you are fishing.