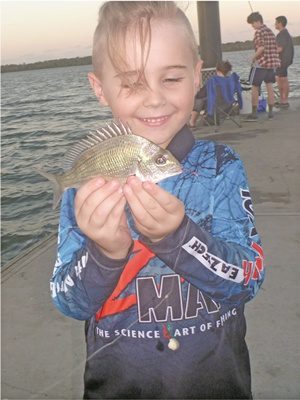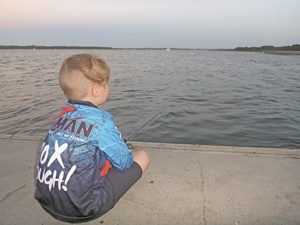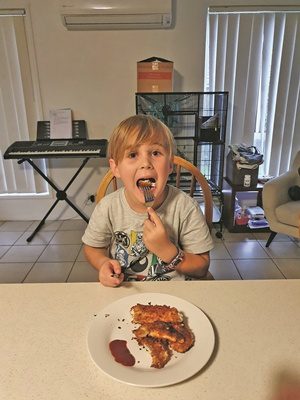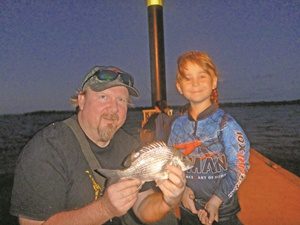 ASK a bunch of anglers how they got into fishing and you'll probably find many have the same response – catching a bream land-based with family or friends. This scenario was probably my entry into fishing too.
I have been lucky enough to help a bunch of kids catch their first fish land-based in the decades that have followed. In this article, I want to give you a few tips for helping kids land fish and then a quick rundown on a species I've been targeting lately – snapper in rivers and estuaries. kids fishing
Kids fishing
After taking our nephew Slade fishing a while back, he has been keen to go again. The first trip was night fishing off a pontoon – Slade fished hard jigging his Z-Man 2.5" Slim SwimZ until it was eaten by a yellowtail pike, and there were big smiles as he was photographed with his catch. He was keen to catch a whopper that he could take home for dinner, and a spur of the moment session saw us at the pontoon again.kids fishing
An hour before dark, we were rigged up for bream, fishing the only bait we had at hand – the leftover chips from his McDonalds Happy Meal. When it comes to bream, our favourite bait species would be saltwater yabbies, flesh bait such as mullet or gar, and gut bait such as mullet or chook gut. Bream are known to eat what they can find though, so we rigged up with a #1 running ball sinker, swivel, 30cm leader and a #6 longshank hook.
The chip was threaded on as we would a worm and it was time to fish. It's important to make sure the rod combo works properly so kids don't get frustrated. We used a nice Okuma LRF 5' spin rod, Alaris 20 size reel and 10lb Platypus Super 100 mono – a combo I would happily fish with myself. We fished on the boat ramp and close to the pontoon because the fish hold under the structure. Fish on!kids fishing
A tiny bream was landed for a photo, followed by another two around the same size. I was throwing a few pieces of chip into the water for berley, which was releasing oil while the chip held well on the hook for bait. Slade asked when the whopper would arrive, and I told him that as it gets darker bigger fish sneak in to hunt and forage around structure. A bite, the rod buckled over and a solid fish ran away from the pontoon before turning and running straight back under it, shredding the line and escaping.kids fishing
Slade's stood there, eyes wide open and smiled. I could see that even though he had lost the fish, in that moment he had fallen in love with the sport as I had done years before. A couple of minutes later he was hooked up again and battling the whopper. This time he landed it – a 28cm bream was safely on the pontoon. When asked if he wanted to keep it or let it go, as it was his first 'keeper', he decided to take it home for dinner, with tomato sauce of course. He has since phoned and planned to fish again next weekend.kids fishing
Fishing tips for kids
Keep the session short and around a peak bite time. Make it fun and celebrate even the smallest catches. Make sure the fishing gear is working properly to avoid frustration. Be prepared for the odd snag or tangle and keep your cool. Gathering bait can be just as much fun as fishing. Take plenty of photos because they will treasure these memories when they're older.kids fishing
Remember, if you get the chance to take a kid fishing, be patient and take the time to make it fun, even if the fish aren't whoppers. The sport of fishing is much more than just the fish we catch, and we have the opportunity to share this awesome journey with others. See you on the water…