Seriously, it's March already!
Where have the past 12 months gone?
I was reading a few articles that I'd written a while back, and I came across this little snippet – glad to say that things have not changed and our focus remains looking forward!
We try to focus on kids and family, both in these write ups and particularly in store.
There is a very old and good reason for this… teach a child to fish and… There are so many endings to this sentence and not many the same.
Kids learn so much from us at a very young age.
Fishing teaches problem solving, patience, respect, communication skills and so much more!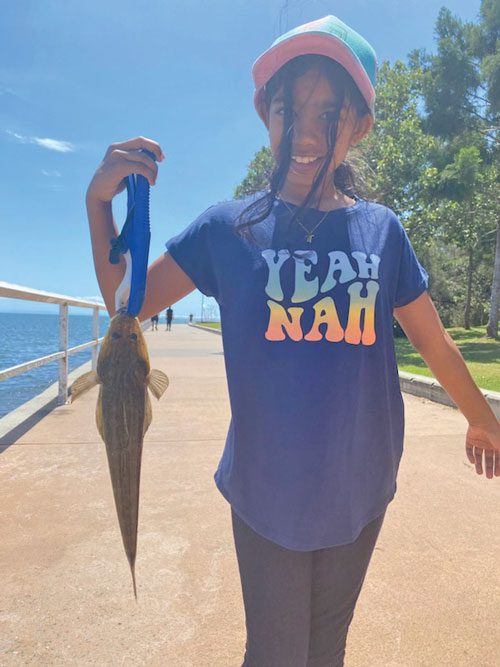 Don't wait to teach your young ones how to fish, let them have a great start to life.
While I am diving into issues gone by, I was talking to Chris about his awesome daughter Ivy – who we meet and did an article on a few years ago.
Ivy – as for most of the young people we meet – has not wasted any time growing up into a lovely young lady.
Today, Ivy still goes fishing with her dad whenever she can, and she also catches some cracker fish!
Grace and her father went to the Shorncliffe Pier for a bit of fun and to test out her new outfit.
Well, Grace certainly got more than a bit of fun – with the help from her dad, Grace landed an incredible cobia!
It's not every day you can say it, but this made my day!
I call it an 'incredible cobia' because when you look at the gear she used to catch it with, you're left shaking your head and asking, how did she manage to land that?
This is what it is all about when you go fishing, you never know what you're going to get, and you never know how big the smile will be.
I really don't think either Grace or her dad realised how incredible this catch was.
Well done Grace, that was awesome!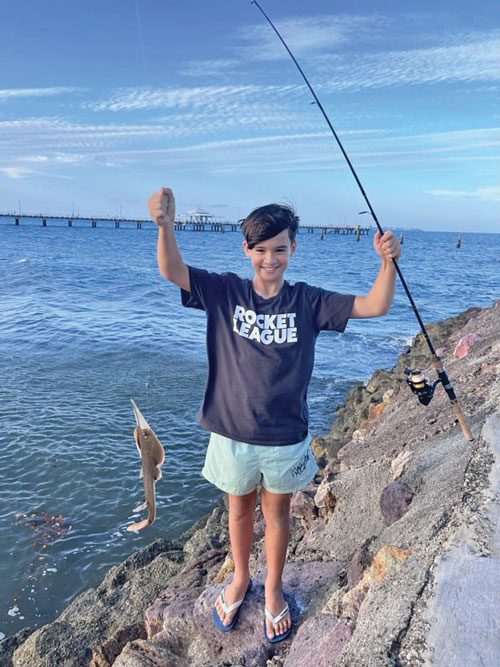 We have seen increased numbers of legal-sized cobia out on the Shorncliffe Pier, normally near the rotunda area, and they're best targeted with live herring or live hardyhead.
They will take other bait such as prawns – Grace's preferred bait – and blue bait floated down unweighted.
Though getting them back up on top of the Shorncliffe Pier is another matter!
We rarely receive or take a photo where one of our young ones holding a fish is not smiling.
This should tell us something – it doesn't matter the size of the fish they're holding, it's about how much fun they had catching it, then how proud they are when presenting it in a photo.
Keep kids smiling – take them fishing!