The festive season is on our doorstep again and many of us are looking for a great escape for the holidays. Having three boys, I've always looked for somewhere that would be safe, a heap of fun and good value for money – to let them roam free without the influences of phones and computer games. Lake Coolmunda Caravan Park and campground is just the place.
It's a very laid back and easy place to spend a couple of days or even a couple of weeks, for totally stress-free living. About three hours drive west of Brisbane or over the range from the Gold Coast and only 10 minutes east of Inglewood, it's the perfect place for a great summer vacation.
Facilities include a fully functioning camp kitchen and there's plenty of room for tents, swags, caravans and campers. There are also air-conditioned cabins at the park itself as well as additional camping facilities on the edge of the lake. Amenities blocks are both at the park and lakeside and there is a large swimming pool to cool down in on hot summer days.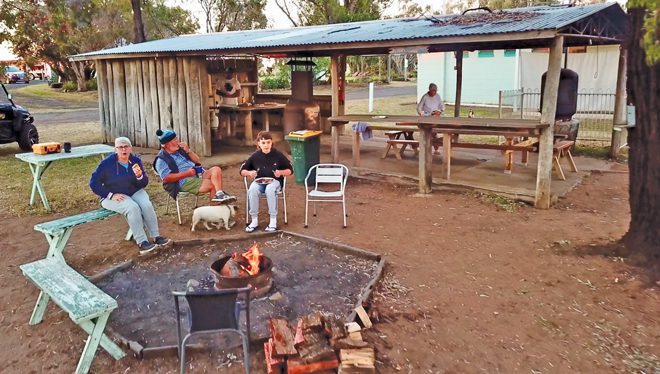 A large campfire area adjacent to the camp kitchen allows everyone staying at the park the ability to take camp ovens for roasts and damper, or the option to simply sit around the fire in the evening, toasting marshmallows and having a cold beverage.
There is more than enough room to take your boat and park it alongside your campground or cabin and the dam itself permits petrol-powered vessels for all forms of recreation, from skiing and wakeboarding to hovercraft or fishing out of your boat.
The dam is stocked with Murray cod, yellowbelly and a variety of other species including catfish and perch. Cod to over 1m have been caught and good numbers of yellowbelly can be found along the damn wall. Trolling lures along the old riverbed that can be seen on your sounder or casting spinnerbaits into the timbers that extend up for quite a way is very effective as is fishing with worms or bait off the banks.
I would take a range of different lures including deep divers for the areas of the dam that are between 3-6m deep and a few shallow divers for along the edge of the dam wall. Casting plastic vibes or spinnerbaits in among the dead trees or up into the brook is also very effective and can produce a nice fish when they're on the bite.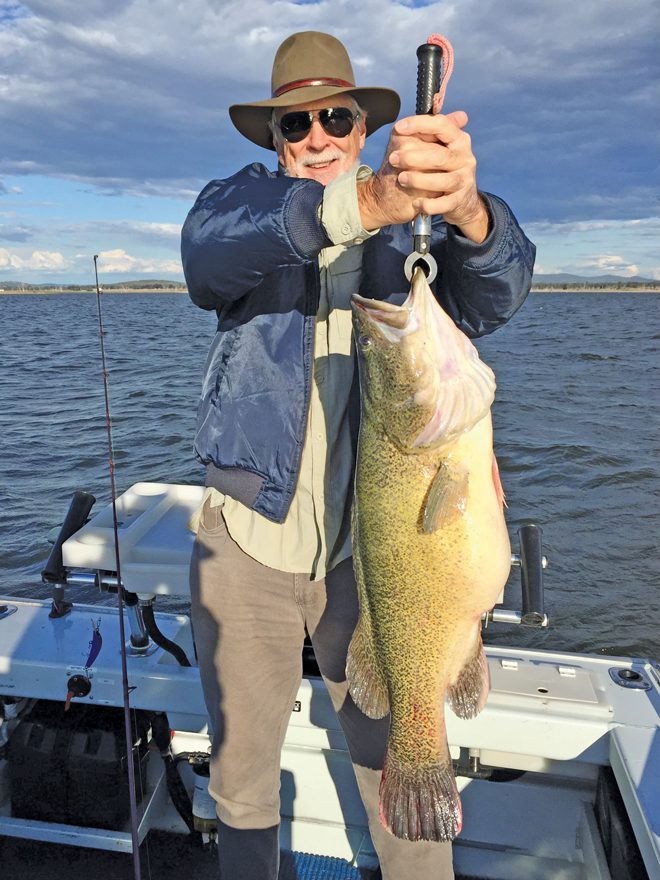 An extremely good boat ramp is located alongside the campgrounds and is concrete all the way into the water, so there is no chance of getting caught or bogged. There's also plenty of parking for cars with trailers. Plus a fish cleaning bench and hose are at the shed for you to clean that catch once you get back to camp.
Other attractions at the park and around the dam itself include an abundance of wildlife. Kangaroos, rabbits, foxes and an amazing array of birdlife can be seen at your doorstep, as apostlebirds creep up to your campsite looking for crumbs to eat. But when you venture to the dam itself it gets particularly good, with large numbers of pelicans working the banks for a feed of fish.
A 10-minute drive from the campgrounds is the township of Inglewood, which has a petrol station, bakery, grocery shops and a hospital. Many activities are available around Inglewood, including a few beautifully scenic drives and day trips.
One of the most attractive things about staying at the Lake Coolmunda Caravan Park are the very reasonable prices, with camp sites starting around $8 per person per night. The modern air-conditioned cabins at the main campground – which sleep four people and have a kitchen area, fridge and TV with their own modern shower and toilet – are $130 a night, depending on availability.
Booking early is important because it is quite a popular place over the holidays, so give the office a call on 07 4652 4171 or visit the website at lakecoolmundacaravan.com.au or even check it out on Facebook.