Hi all, what I love about living in a rural Queensland town is the strong sense of community. Living in Queensland
There is never a shortage of creative characters who live in these special towns and many have entwined their craft with the everyday existence of local families. Living in Queensland
Here at Agnes Water, you don't have to look far to find youngsters spending their mornings before school shredding the waves, hoping to take their passions to a future professional level. Living in Queensland
My story this month is about a talented photographer who enhances the profiles of these up-and-coming surfers.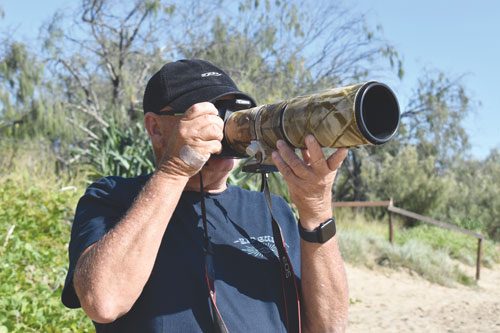 Anthony Wilson has been a long-time surfer and local identity who specialises in photographing the beauty of our Discovery Coast, but his true abilities are apparent when you view his action surf shots.
Engage in conversation with Tony and a strong sense of pride flows as he speaks of the emerging local surfers and each moment in time that he captures of the crew driving their boards into critical situations.
That exact photographic moment doesn't come with an explanation of the hours put in watching for swells, thinking of light and reflection and anticipating what the subject is about to do at any split second – the background, the horizon and the connection between the human form and nature.
It's Tony's own surfing background that provides the foundation to read each wave on its merit and anticipate each rider's next move.
It takes a special ability to turn photography into an art form.
Tony's association with Agnes Water started nearly 50 years ago when his family moved here to run a sand-mining operation.
The sand-mining operation has been long forgotten but thankfully the Wilsons remain.
For many years, Tony surfed and worked on the islands and beach areas of Queensland and NSW but always managed to find his way back to his unique coastal home.
He is now is a permanent fixture in the community and easily recognised by his old faded cap and the huge 400mm Canon lens protruding from one of his many cameras.
You may find him standing on the beachline looking for angles to capture the exact framing required or even in the water, in the firing line wearing waterproof gear.
Keeping up with technology, he also employs the use of a drone to capture different perspective shots and something a bit out of the ordinary.
Due to the amount of time Tony spends refining his craft, it seems he knows everyone who meanders along our beautiful beaches.
He has a wealth of information on local history and is always open for a chat.
It's these grass-roots characters who have helped make Australia what it is today.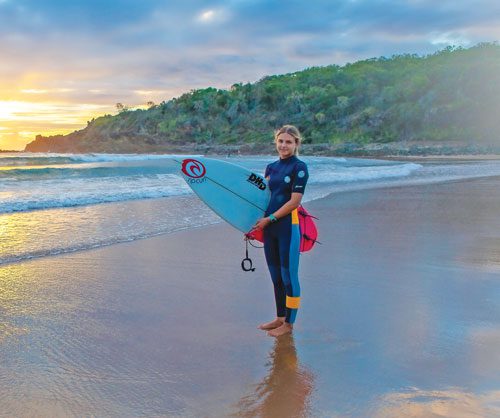 From the station hands of western Queensland through to our coastal legends.
Tony provides his quality shots to Queensland surf apparel brand The Stoked Surfies and many of his shots feature on its Instagram page.
Having a special action shot of yourself in the surf is something you can take with you into your golden years.
The importance of pictures that capture a moment in time and help provide a record in surfing history is crucial.
Where would we be without the classic shots of the 1960s, the people, the surfboards of the day and the locations.
We can sit and look at pictures of places such as Agnes Water or other southern Queensland beaches with awe and wonder, and compare how much the landscapes have changed.
Tony Wilson is available for private photographic sessions, where he will help capture a surfing shot you'll cherish into the future.
You can view Tony's work and wave art on his Instagram page or, if you're visiting our town, contact him for a tailored photographic session. Go to imagemaker_photo_1
Tony really is one of our Queensland country characters.