THE person has an obligation – a general biosecurity obligation – to take all reasonable and practical measures to prevent or minimise the biosecurity risk – quoted as per the Queensland Biosecurity Act 2014, Chapter 2, Part 1, Section 23.
Introduced fish species have been established in Queensland for far too long and there seems to be no active plan to reduce the negative impact they have on our waterways.
No government department seems to be willing to tackle the issue head on and it is past time for someone to be responsible for addressing the problem.
Local councils and corporations are not held accountable for waterbodies under their management and believe that by holding an education day every so often, they are meeting said biosecurity obligation – even though most of these controlled bodies of water are 'no fishing' zones.
From residential lakes to golf course ponds and protected nature reserves, zero measures are being taken to remove or restrict the movement of pest fish.
So, what can be done?
Past studies found on the pestsmart.org.au website report on tilapia control methods and their effectiveness, stating that "modelling suggests that simultaneously applying more than one control method may be more successful."
"In the future, emerging techniques such as habitat restoration or genetic manipulation may offer the potential to more effectively control invasive tilapia infestations."
To date, very little is being done to try to remove these noxious species to give our native fish a better chance at survival.
The scope of techniques that could be put into action include but are not limited to:
Active control methods – line fishing, electrofishing, targeted rotenone application for new infestations and selective screening barriers at critical points throughout a watercourse
Restocking our native fish in large numbers using not only the recreational stocked impoundment permit scheme fund but also by local council and state government funds
Restoration of riparian vegetation that increases habitat for native species while inhibiting introduced species – tilapia prefer to use barren shallows to construct their breeding nests and carp significantly erode bank edges while feeding, therefore re-snagging and vegetating these areas will make it harder for this to occur
Education to explain to people what these fish are and the extent of the impact they have in a waterway – more than only a local education day every now and then, and more than only an old outdated sign in a park or boat ramp
Continued research into the possibility of biological controls, and further testing and research projects into the carp herpes virus, daughterless carp modification and the tilapia lake virus
Compliance for all current regulations set in place – this goes for pest fish and natives alike – there are not enough officers on the ground.
None of these options will have an effect on their own.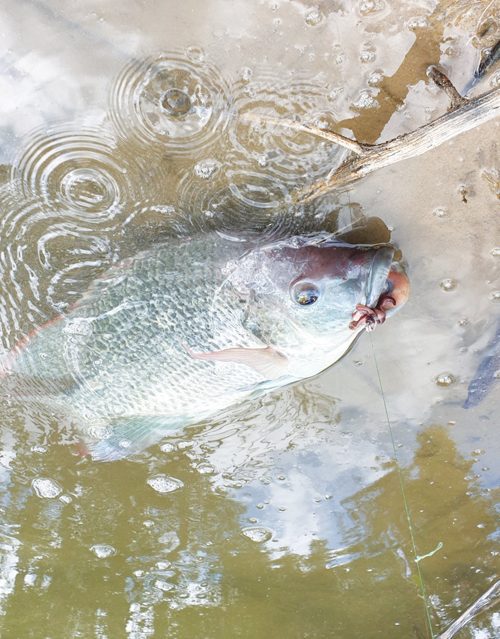 It must be a simultaneous effort to give our native species the best chance at thriving into the future.
Recreational fishing is a massive industry bringing in huge amounts of income and tourism to our state, but how much of that is being reinvested to ensure the sustainability of our amazing freshwater fishery assets for the future?
It is appalling that nothing is openly being worked on, when areas such as ants are having millions spent on them.
Noxious fish appear to have been cast aside because they are out of sight and most people are unaware of what they are and how they impact our waterways.
Tilapia numbers in Queensland easily match those of rabbits, mice and toads, yet the effort being put in to controlling them is almost non-existent.
There are amazing people in stocking groups, fishing groups and working groups all giving their time and money freely to better freshwater fishing in Queensland.
This work is constantly undermined by invasive fish issues being overlooked by both the departments of Biosecurity and Agriculture and Fisheries, with the standard response being there is no funding and they too far gone, so it isn't possible.
The key point is preventing tilapia from entering the Murray-Darling River systems, but if they are left untouched to breed freely in their millions, what chance is there of that being an achievable outcome?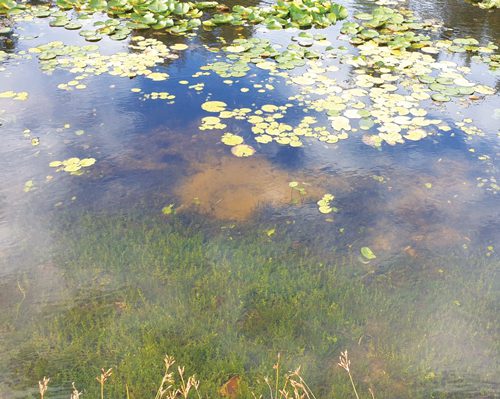 Research suggests that if they enter the Murray-Darling systems, they have the potential to dominate their way as far south as Victoria and South Australia.
The government is failing the freshwater fishing community by failing to act.
The impact these noxious fish have on the environment, recreational fishing and in turn tourism deserves more attention.
Passing the buck and not taking any responsibility or even acknowledging the issue at all government levels is deplorable.
What can you do to help?
You can send emails showing your concerns to: agriculture@ministeral.qld.gov.au, graeme.bolton@daf.qld.gov.au, dallas.dsilva@daf.qld.gov.au, thomas.hart@daf.qld.gov.au, info@daf.qld.gov.au
You can also sign a petition at change.org/Noxious-Fish-Problem-In-QLD
And check out our Facebook page Pest Fishing Adventures.
Finally, I encourage everyone to join their local fish-stocking group and get involved.
These groups, along with the SIPS program, are the reason we have such fantastic freshwater fisheries to begin with, but with a biomass that is so unbalanced, how long can it be expected to last?
Nicole Whysall
Pest Fishing Adventures