It's hard to believe but the warm water fishing season is rapidly drawing to a close. Cold fronts are beginning to rear their heads along the NSW coast, bringing westerly winds and a slowing of the East Australian Current.
Coinciding with this change of season, the retrieval of NSW DPI's network of Fish Aggregating Devices (FADs) for winter maintenance has commenced with all FADs from Port Stephens to Eden removed. Retrievals of north coast FADs from Tweed Heads to Forster are planned for late June.
Excellent fishing was experienced throughout the 2020/21 FADs season right along the NSW coast with some fantastic inshore warm water and plenty of dolphinfish. While the FADs will be removed for the coming months, the good news is that we're already gearing up for next season with deployments scheduled to start taking place from September onwards.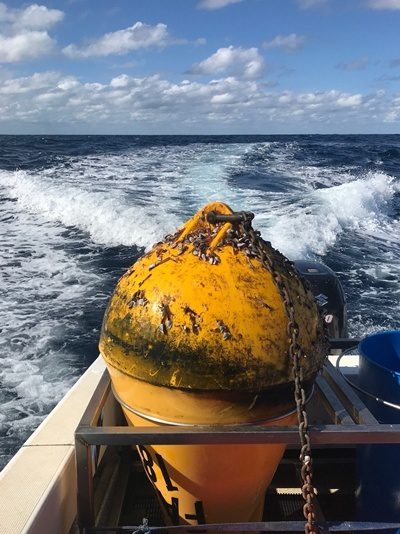 Keep up to date with the current status or coordinates of FADs nearest to you on the DPI webpage at
https://bit.ly/2hpCZpl
or download our DPI FishSmart app