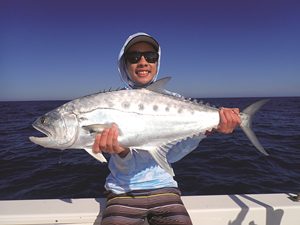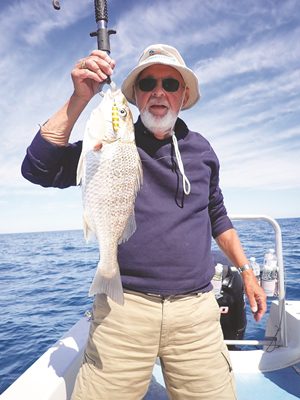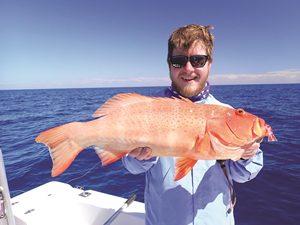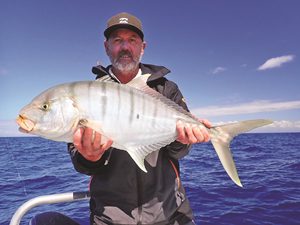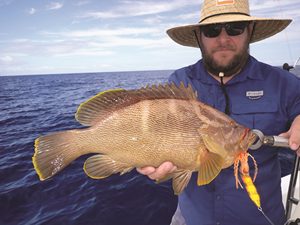 FOR the most part fishing can be so simple and straight forward, but at other times it can be frustrating and tiresome. I'm lucky with what I do, and as a guide I know somewhere, somehow, something will give, even on the toughest of bites. Staying sharp when fishing is slow is critical. Mental fortitude will allow you to make objective decisions and making those simple decisions is key to success.
This may not mean you catch a trophy every time, but it puts you in the running at the very least. Additionally, healthy eating and drinking on board pays off in these circumstances. On the past few trips I've experienced some trying sessions. We've suffered through inexperienced anglers, bad weather, inconsiderate boaters… you name it.
On one particular day, I found myself on a patch that usually produces for me and I had one angler on board. Conditions were not particularly difficult to fish in. On the first drift we hooked something decent, but the hooks pulled. A common occurrence recently, with fish not really committing and instead swiping tentatively at the lure.
The strike rates increased to the point where I left the angler to fish on their own, hoping to see them snare a trophy. Every time they came tight it was something smaller, but I could clearly see bigger models on the Lowrance, so it was just a matter of time. Then the crowds came. Several vessels I knew and believe should have known better.
They crowded me out from the fish I'd found and had been on all morning. An angler I know came over, waved and sat there with their electric motor deployed. I see this sort of behaviour a lot, and in my opinion, waving doesn't make being lazy and using someone else to find fish excusable. If you're one of these people, please stop it.
I soon left to catch tuna I'd seen on the previous day. I returned later thinking it would get tough and the vessels would all leave. And sure enough, they had all left, so we hooked a few small tuna and pulled hooks on a big model. While the events made me angry, I didn't let it cloud my thoughts and realised that having several back-up plans was helpful.
A similar thing occurred a day later, only this time we hadn't yet boated a fish. The two anglers fishing with me asked if it was common to catch nothing, to which I replied "No." I was confident we would catch something and had a very easy back-up nearby – that I didn't want to use because of shark numbers there. The fishers were both greenhorns and struggled with depth perception, so I gave them heavy lures to bang onto the bottom.
Eventually they both hooked fish and landed them. Nearby boats ventured in, and suddenly three boats were circling. One of the other boats got fish occasionally and I managed a few by fishing around them. I knew the bite was hot – I just needed the anglers to get the technique right with the lighter lures the fish preferred on the day.
One of the fishers managed to convert with nice reef fish on soft plastics, which was a first for him. The best thing about this day was by the time the bite got hot, everyone else had given in, leaving my crew to catch them. These examples show that success doesn't always mean big catches, particularly when you take into account how difficult everyone else did it.
That said, when other vessels close in around you, keeping your cool and making objective decisions will help keep percentages in your favour. Lose it and you'll only defeat yourself. Remember to keep your baits in the strike zone. Quite often persistence pays off.